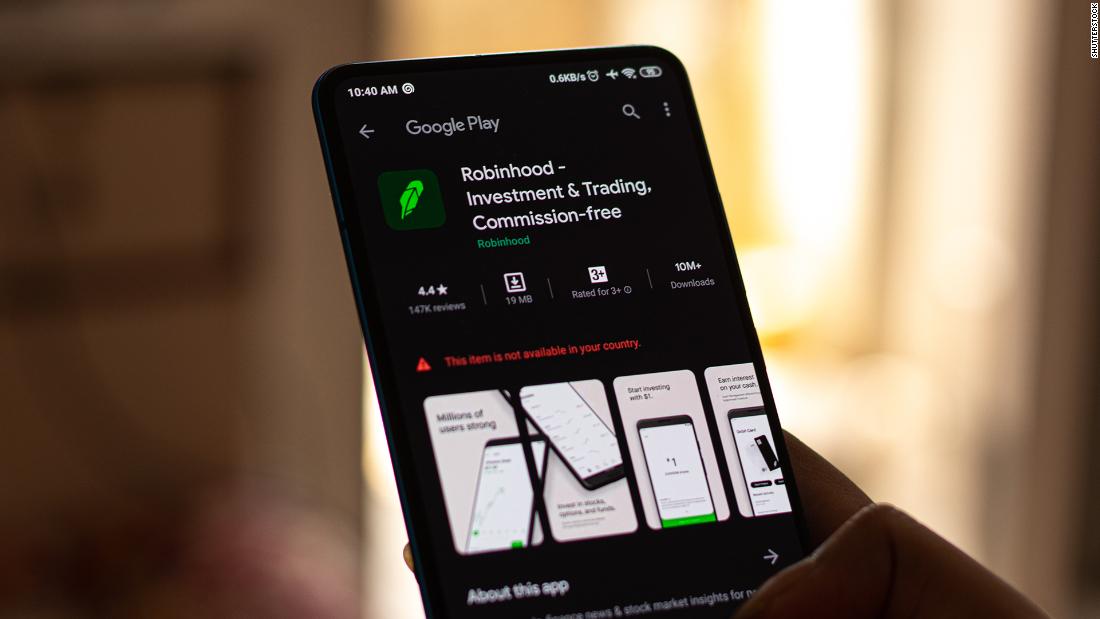 Robinhood is imposing restrictions on trading of GameStop and AMC after a mob of Reddit users sent the companies' shares to the moon.
Robinhood, the free trading app that caters to millennials, has raised its margin requirements on both GameStop (GME) and AMC (AMC) to 100%. That applies to both the initial margin requirement and maintenance.
Margin accounts at brokerage firms allow investors to buy stocks (and other securities) with borrowed money. However, brokers must require investors to maintain a minimum amount of equity as long as they hold onto the stock. FINRA requires a 25% minimum maintenance margin. If the equity dips below that level, investors face a "margin call" that requires them to deposit more funds or securities.
The fact that Robinhood has now increased that threshold to 100% signals the brokerage app is concerned about the extreme volatility in GameStop and elsewhere.
"They don't want to take a hit if the stock goes from $300 to $50 in a minute -- which is possible," said Joe Saluzzi, co-head of trading at Themis Trading.
Robinhood's maintenance margin requirement is just 25% for less volatile stocks such as ExxonMobil (XOM) and Bank of America (BAC).