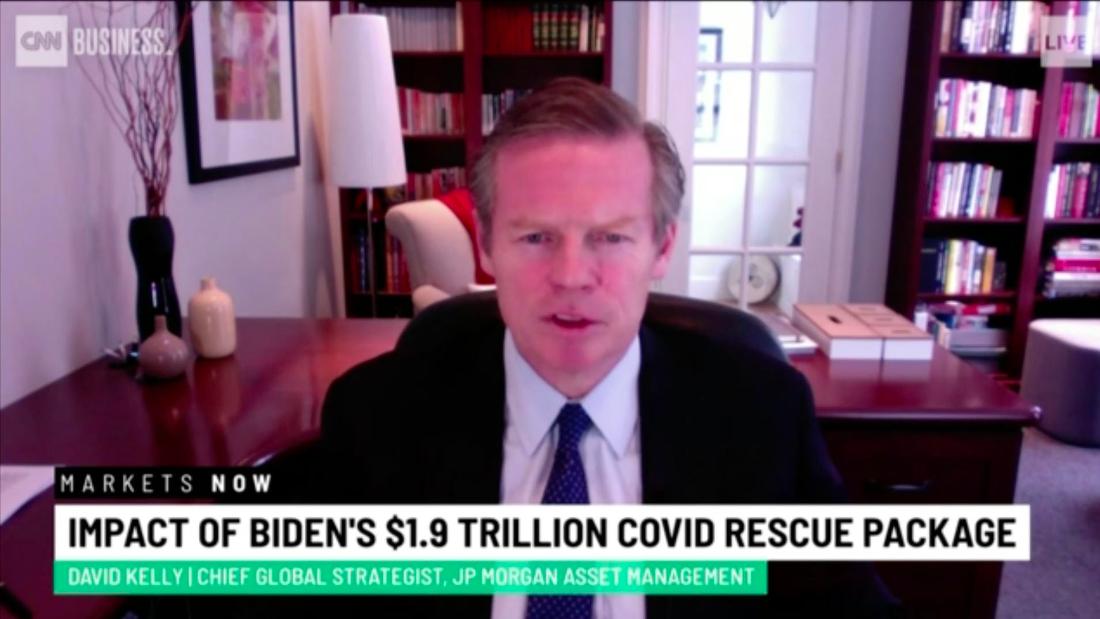 Federal Reserve Chairman Jerome Powell could give a "pat on the back" for President Joe Biden's stimulus plan during this afternoon's press conference, David Kelly, chief global strategist at JPMorgan Asset Management, told Christine Romans on the CNN Business digital live show Markets Now. Biden has proposed a $1.9 trillion stimulus plan.
Kelly expects the Fed to keep interest rates low at its monetary policy update at 2pm ET. The press conference will begin at 2:30 pm ET.
Supporting the economy through the recession is vital to get the nation back on track, so getting more stimulus passed shouldn't be a major problem. The bigger question: what comes afterwards?
"The question is do you have the intestinal fortitude to raise interest rates, to raise taxes when the economy is strong enough again," said Kelly.