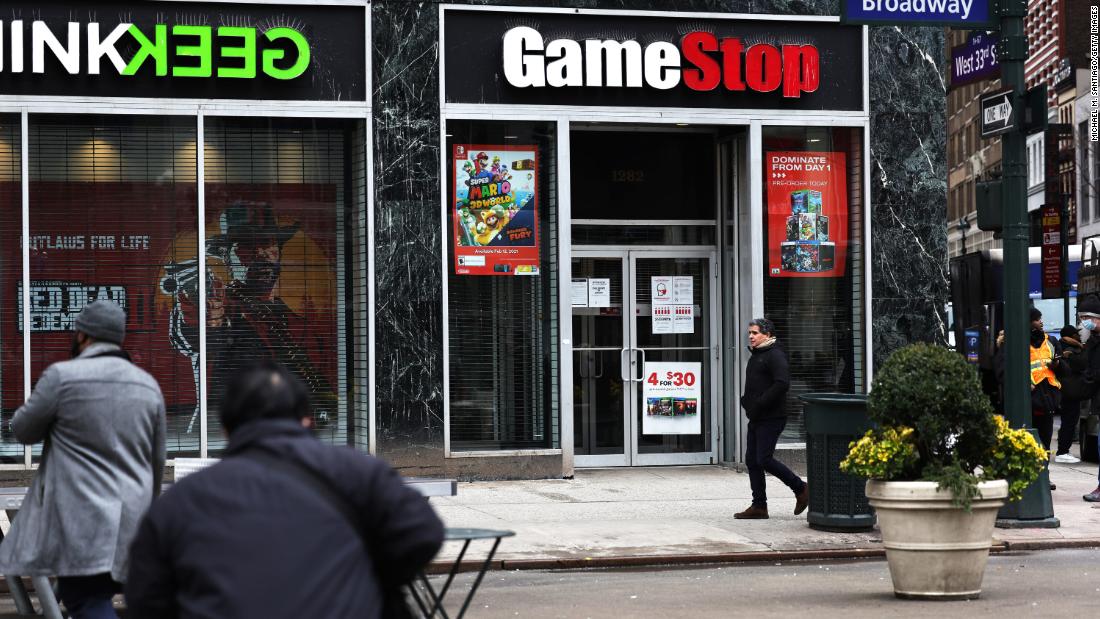 At least one big bank is instructing its financial advisers to steer clear of making recommendations on GameStop and AMC amid the insane swings in those stocks, CNN Business has learned.
Wells Fargo banned its advisers from contacting clients to tell them to buy or sell GameStop (GME) and AMC (AMC).
"As of today, Wells Fargo Advisors is not allowing solicitation of those two securities," a spokesperson said in a statement.
The decision was driven by the extreme volatility in GameStop and AMC, whose shares have skyrocketed after getting heavily promoted by Reddit's Wall Street Bets community.
Wells Fargo's clients can still call their advisers to initiate trades in those stocks, though. The decision only means that Wells Fargo's 13,000 advisers cannot make recommendations about those two stocks.
It's not clear how many other big banks are taking similar steps.
Representatives for Bank of America, Citigroup, JPMorgan and UBS did not immediately respond to requests for comment.