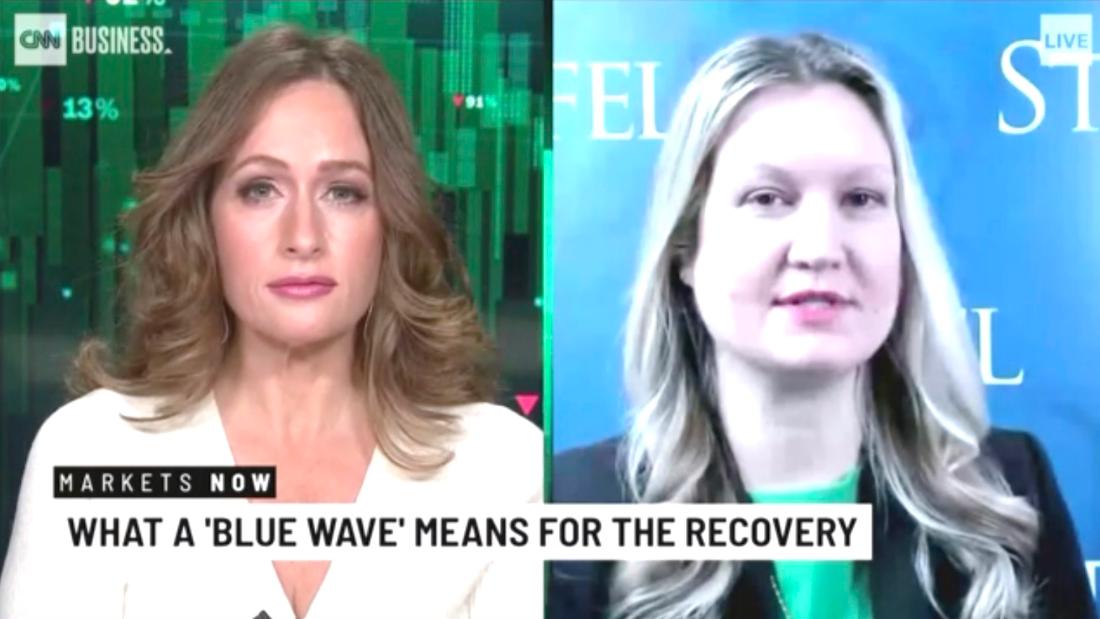 The runoff election in Georgia could deliver a blue wave and hand over Senate control to Democrats. This would be good news for President-elect Joe Biden and his economic agenda.
"It certainly increases the probability that we see more leftist policy pushed through," Lindsey Piegza, chief economist at Stifel, told Alison Kosik on the CNN Business digital live show Markets Now.
But it's unlikely that Washington will see fringe or far-left policies, she added.
More fiscal aid is likely, which is boosting the market today. And lawmakers have to do more to supplement and artificially support the economy.
"Additional fiscal aid is needed, but it has to be done in a very methodical, very careful manner," Piegza said. "We can't continue to rely on indefinite government support. At some point we have to get back to organic growth."