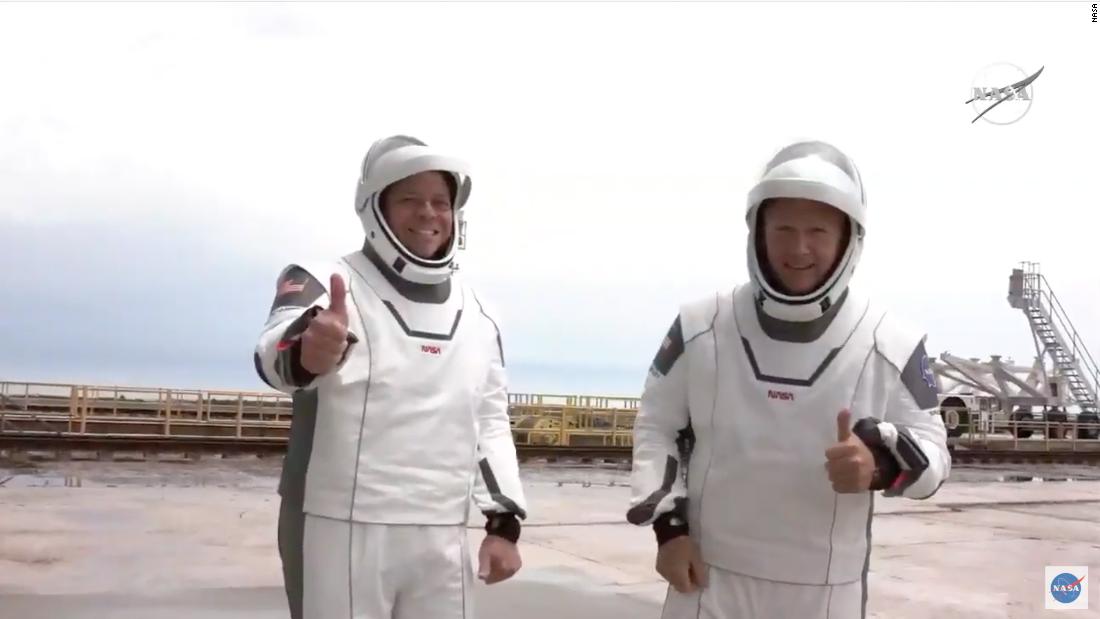 SpaceX put a couple pieces of special cargo on board with the astronauts for today's launch.
First, a piece of art made of gold, brass and aluminum — meant to signify how far the space program has come and how far humanity has to go in exploring the cosmos.
Second is a mosaic of more than 100,000 photographs of 2020 graduates from all over the world. The composite image makes up an image of planet Earth.