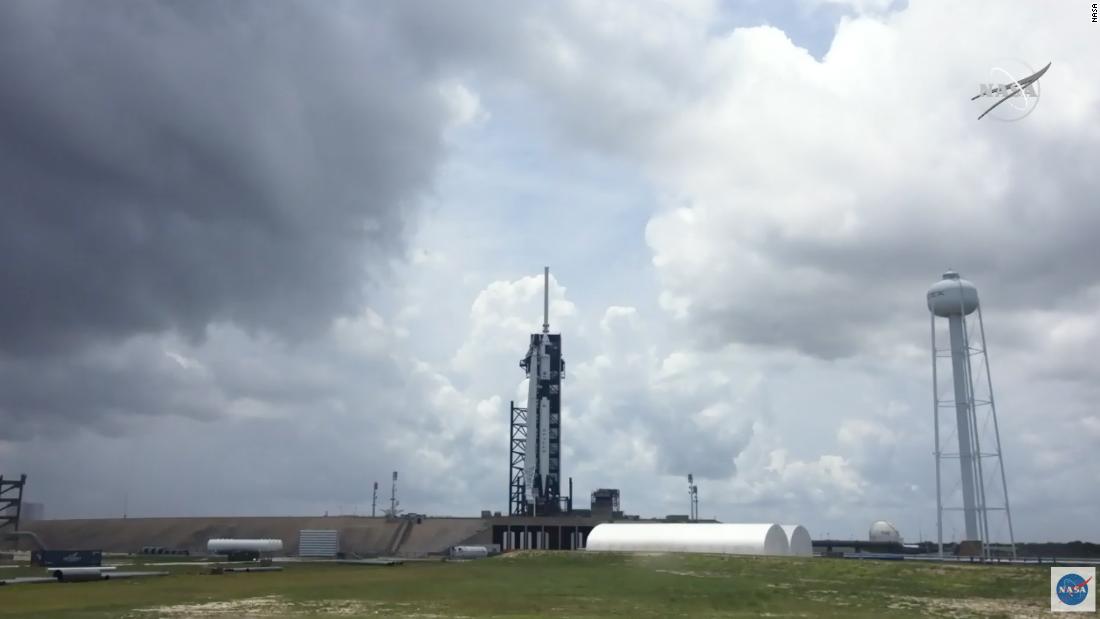 Weather was always going to be a toss up today. And it's still more than two hours until liftoff time, but the patchy blue skies were just taken over by storm clouds.
It hasn't made it to the press site quite yet, but film crews say it's already down-pouring at the launch pad.
"The weather is still iffy," launch officials said around 1:15 pm.