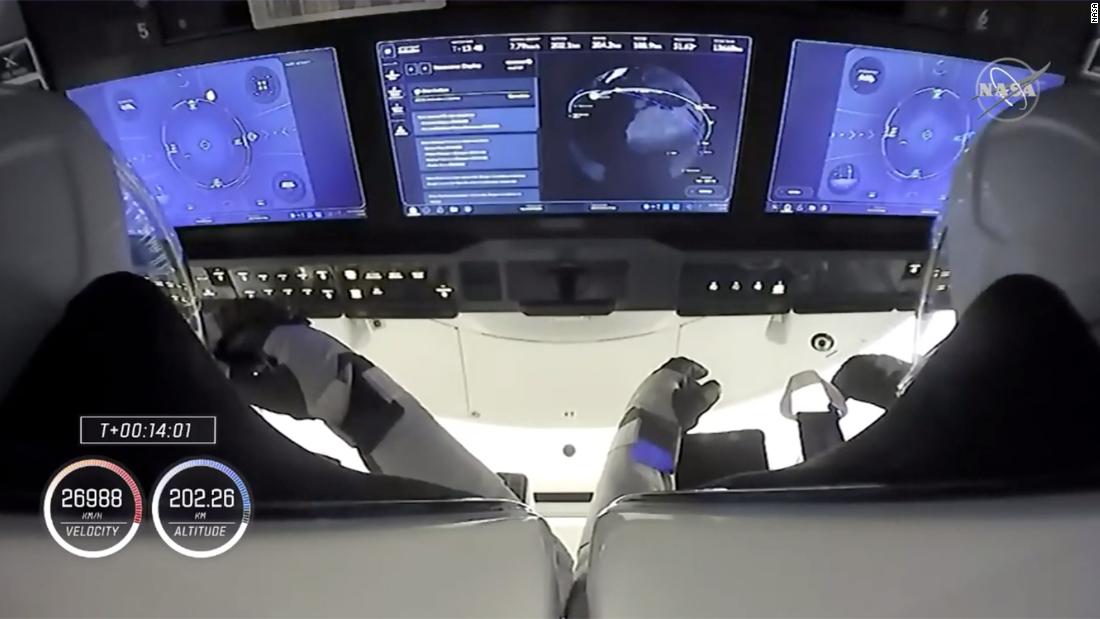 After liftoff, it will take 27 hours for the Crew Dragon spacecraft to maneuver its way to the International Space Station before docking around 11 pm ET tomorrow.
It's possible to make the trip in far less time, but it depends on the day: If the crew was able to launch yesterday, they could have made the trek in around eight and a half hours.
Why the big time difference? The timing of today's takeoff and the ISS's position in orbit means this trip will have to take longer than nine hours. And when that happens, NASA makes sure to extend the trip to allow the crew enough time to catch some sleep on board the spacecraft. That's to ensure they're fully alert when it comes time to dock with the space station.
And yes, the Crew Dragon capsule has a bathroom on board.