Samsung unveils new Galaxy S20 lineup
9:58 p.m. ET, February 12, 2020
Ears on with the Galaxy Buds+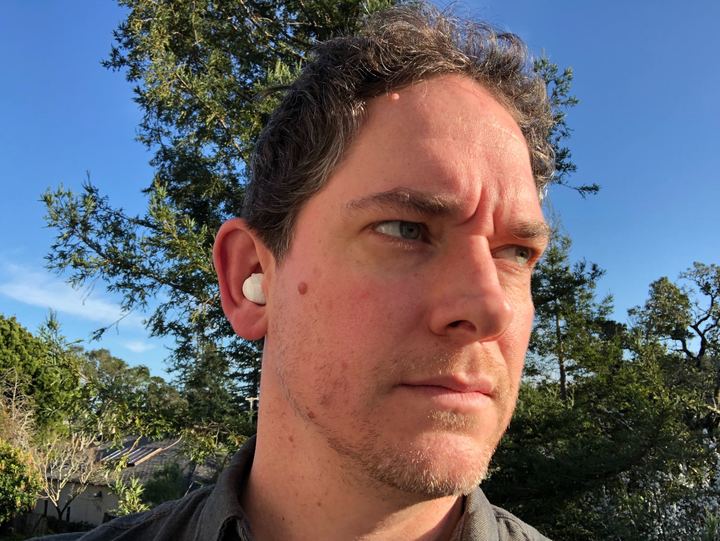 Out of the box, these Galaxy Buds + didn't quite fit my ears. It comes with two additional tip options, but the large is still a bit too small for me. I wouldn't run with them.
But perhaps the biggest selling point is the promised battery life of 22 hours, which includes the charge from the case.
Now it's time to fire up these buds if I can get them paired to my iPhone. That's a wrap from San Francisco!
4:27 p.m. ET, February 11, 2020
Hands on with the Samsung Galaxy Z Flip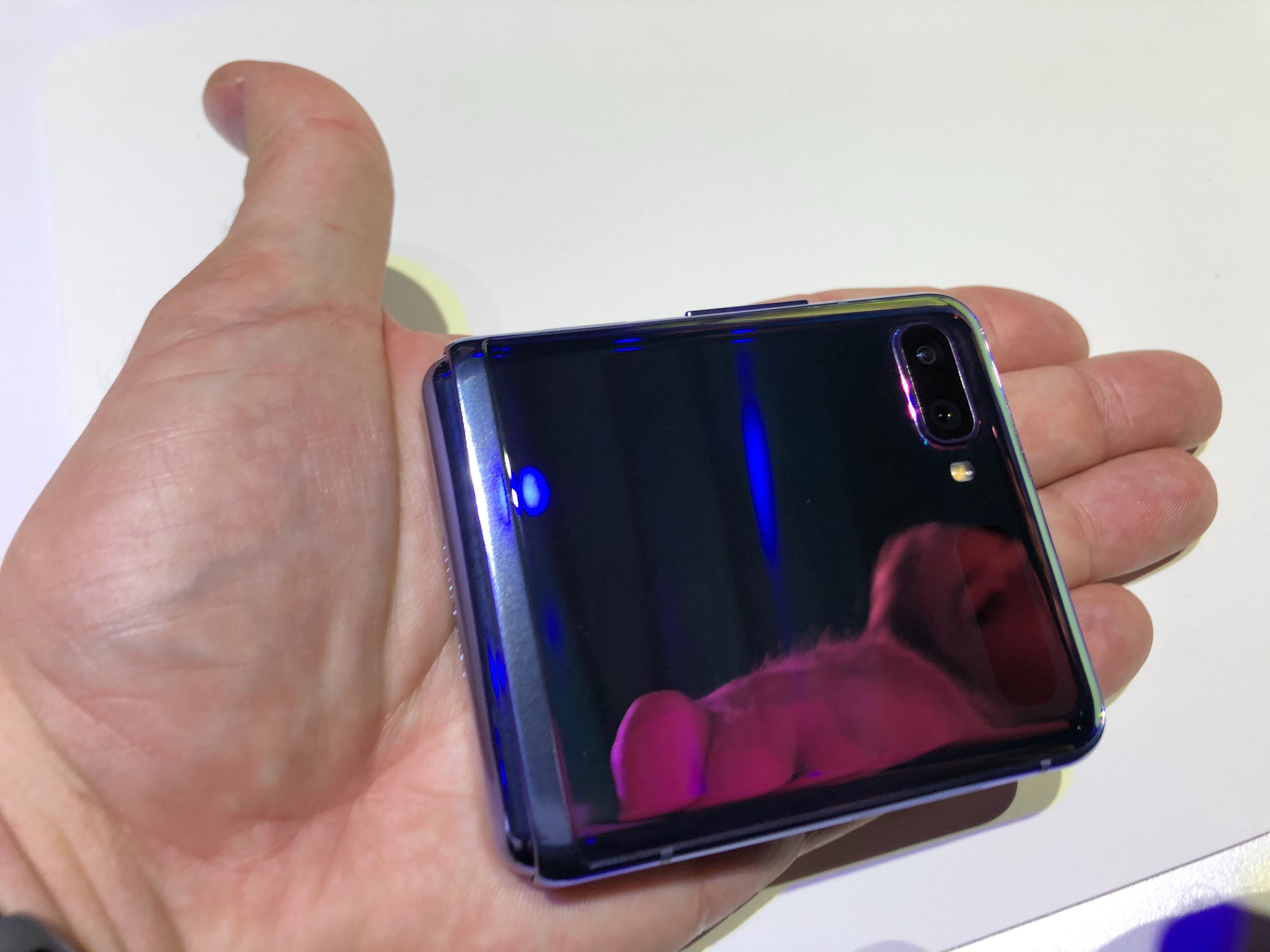 After the event, we were shuffled into a demo room on the mezzanine for some up-close time with the new devices. Not surprisingly, the Galaxy Z Flip is the main draw.
So what's my first impression? To start, it feels good to put a shorter phone in my pocket again. Despite a throwback premise, it's a very contemporary phone in terms of weight, design and size. Perhaps most importantly it feels sturdy.
But lots of questions remain: The real test will be how it holds up to folding, unfolding and refolding endlessly. I'm also curious if it might get caught in an awkward, half-opened position from time to time in my bag.
On the nostalgia: Back in the day, the most satisfying thing for me with flip phones was feeling the snap when it shut. The idea that I may no longer need a screen staring at me, begging for me to light it up, is freeing. But $1,380 is a lot to pay to relive the past.
4:05 p.m. ET, February 11, 2020
Samsung's S20 line offers wireless companies chance to market their 5G networks 
The major US wireless carriers are latching on to Samsung's new smartphones as a way to get more customers to connect to their 5G networks.
Both AT&T and Verizon said Tuesday that customers will be able to preorder Samsung's 5G-enabled S20 devices on February 21. (WarnerMedia, CNN's parent company, is owned by AT&T). T-Mobile tweeted that the devices will be "dropping soon" on its network.
US wireless carriers have poured billions of dollars into deploying 5G, but it has not yet been widely adopted by consumers, thanks in part to the limited number of 5G-enabled devices available. Phones need different components in order to access the new network.
Samsung's S20 line adds to its roster of 5G-enabled mobile phones. Both Verizon and AT&T said the new models can access lower-frequency networks that cover greater distances and super-fast, high-frequency 5G networks.
4:06 p.m. ET, February 11, 2020
Samsung just dropped the price of its Galaxy S10 line
People who don't want to shell out almost $1,000 (or more) for a new Samsung Galaxy S20 device can now buy its predecessor at a markdown.
Samsung knocked $150 off the price of each of the smartphones in the S10 series that released last year. This means those smartphones now have starting prices ranging from $599 for the basic S10e to $849 for the S10+.
3:58 p.m. ET, February 11, 2020
Samsung announces new music updates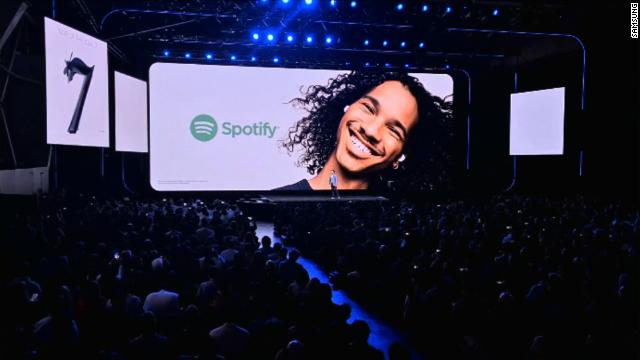 Samsung has a few new ways for Galaxy S20 users to listen to and share music.
Spotify integration: Samsung's voice-enabled smartphone organizer, Bixby Routines, now works with the popular music streaming service. This means the phone's voice assistant can suggest curated Spotify playlists when you tell it what tasks you're doing, whether it's working out, getting ready or commuting.
Music sharing: Samsung wants to solve a classic problem at parties or on road trips — giving up your bluetooth speaker connection when a friend wants to play a song from their phone. The Galaxy S20 will allow users to cast their Bluetooth connection to another smartphone, so both devices can share DJ duties without disconnecting from the external speaker.
4:07 p.m. ET, February 11, 2020
Samsung shows off its new Galaxy Buds+
Smartphones aren't the only new hardware Samsung is showing off today. It also unveiled new version of its bluetooth earphones, the Galaxy Buds+.
What's new?
Samsung says the earphones have two-way dynamic speakers that enhance the sound quality while speaking and listening.
A one-touch shortcut to connect to Spotify
22 hours of battery life, which includes 11 hours on the buds and an additional 11 hours of fuel available via the portable charging case. That's a big step up from the 13 hours available on the original Galaxy Buds.
Availability: Online starting Thursday February 14; in stores starting Friday March 6
Colors: Red, blue, black and white
Cost: $149
4:08 p.m. ET, February 11, 2020
Samsung goes all in on 5G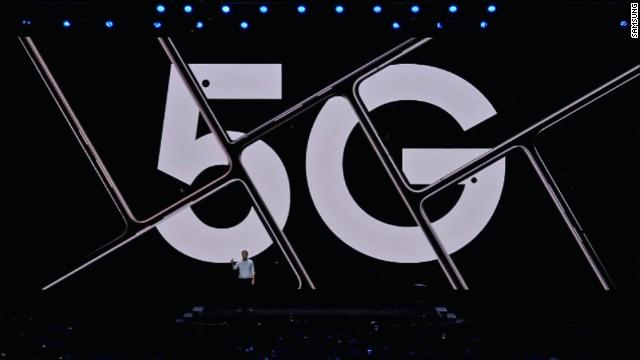 As the rumor mill predicted, all three phones in the S20 series come with built-in 5G support. Yes, the next-generation mobile technology is far from ubiquitous yet, but Samsung is betting 2020 will be the year when it hits the mainstream.
So how it is planning to help move things ahead? Google partnerships
Google Duo, the company's video calling app, will be directly integrated into the dialer on Galaxy S20 phones, so that users can start a video chat just as they would a regular phone call.
S20 users can also upload their 8K videos directly to Google-owned YouTube
Samsung says the S20's 5G capabilities will also appeal to gamers, who it says are among the most avid users of its Galaxy devices.
4:08 p.m. ET, February 11, 2020
Bigger battery, bigger screens
Let's be honest, when it comes to new smartphones, most people just want them to last longer. So this is welcomed news for Galaxy fans ready for an upgrade: The phones have bigger batteries to support all of that extra computing power.
The three S20 devices have batteries about 10% larger than their predecessors in the S10 series, which already boasted 24 hours of battery life and the ability to charge other phones wirelessly. 
And speaking of size, the screens are bigger than ever, too. The Galaxy S20 Ultra clocks in at 6.9 inches (that's compared to 6.7 inches for the S10 5G).
Samsung is also amping up its AMOLED display to enable faster scrolling, clearer video and more responsive interaction with the screen than previous devices.
4:09 p.m. ET, February 11, 2020
Better, smarter cameras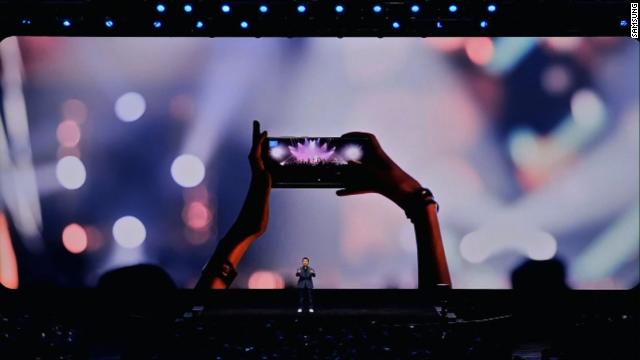 Samsung devices are known for their cameras, so it's no surprise the new S20 line is getting a big upgrade. Here's what's coming:
New lenses: The S20 has a total of four camera lenses — three in the back and one in the front. The S20+ and S20 Ultra have an additional 3D depth lens at the back for AR apps.
Better sensors: All models have larger sensors than previous models, allowing for sharper, brighter pictures and an incredibly powerful zoom.
More on that zoom:
Samsung says the devices can zoom in at least 10x without compromising quality.
The S20 Ultra's Space Zoom feature allows users to magnify an image up to 100x using a combination of optical zoom and AI-enabled enhancements.
A Single Take tool captures a 10-second video of a moment and picks out the best frames.