Samsung unveils the Galaxy S10
4:33 p.m. ET, February 20, 2019
Samsung touts new fitness trackers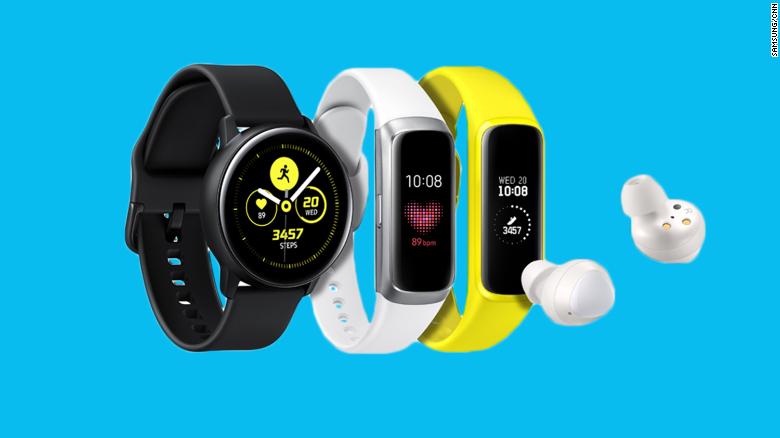 The company showed off the Galaxy Watch Active and Galaxy Fit on Wednesday.
Galaxy Watch Active ($200) includes exercise, sleep, stress and health tracking. Through a new research app, users can monitor their blood pressure. It goes on sale March 8 in the United States.
Similarly, Galaxy Fit tracks exercise, such as walking, running and biking, and offers sleep analysis and stress management features. Users can also receive information such as messages and alerts from their smartphone to the device. It will be available in the second quarter, and pricing has not yet been released.
3:58 p.m. ET, February 20, 2019
Samsung's first 5G phone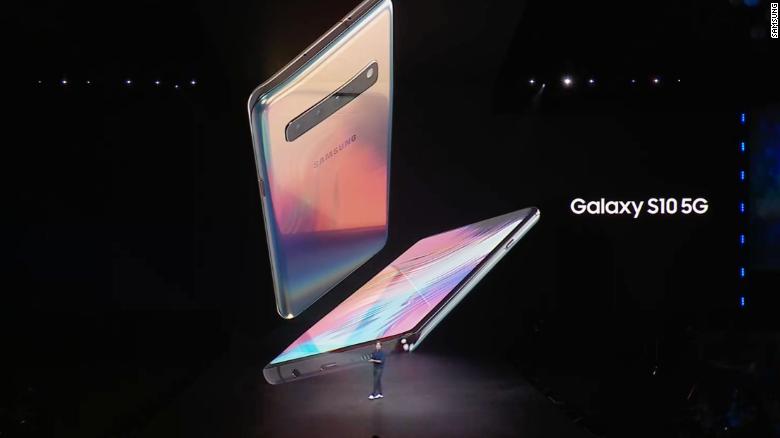 The S10 5G model will be the first mainstream device to run on super-fast 5G wireless networks later this year.
The device could give Samsung a big head start in early 5G markets. Apple isn't expected to have a 5G phone until the last quarter of 2020.
Samsung says the 5G phone will have "hyper fast speeds" and "forever change the way we consume content," such as downloading movies at ultra-quick speeds.
But the 5G network is still in its early stages, which may limit how much you can do with the device. Analysts say full-scale coverage, like we currently have with 4G, is still years away.
3:43 p.m. ET, February 20, 2019
Samsung also unveils new wireless earbuds
Samsung unveiled a new version of its Galaxy wireless earbuds, which have improved sound quality and are 30% smaller than the previous version.
The earbuds also allow users to control Samsung's voice assistant Bixby on their S10 phone. Bixby can now understand three new languages: German, Italian and Spanish.
The Galaxy Buds have enough battery life for 5 hours of calls and up to 6 hours of streaming on a single charge. For comparison, Apple's AirPods feature 2 hours of talk time, and 5 hours of listening time on a single charge.
 The new wireless earbuds ($130) are available on March 8.
3:02 p.m. ET, February 20, 2019
Samsung rolls out 'Instagram mode'
Adam Mosseri, head of Instagram, made an appearance on stage to announce a new camera mode on the Galaxy S10, called "Instagram mode."
It lets users easily snap content and share it to Instagram Stories, which are photos and videos that disappear from the platform after 24 hours.
Mosseri and Samsung's Koh tested it out.
Samsung also says it has worked with Instagram rival Snapchat to ensure that photos taken in the app are as high-quality as on the S10's camera.
3:04 p.m. ET, February 20, 2019
Samsung has delivered more than 2 billion Galaxy phones
DJ Koh, president and CEO of Samsung's mobile division, announced the company has shipped over 2 billion Galaxy phones.
4:04 p.m. ET, February 20, 2019
Now here's the Galaxy S10, S10+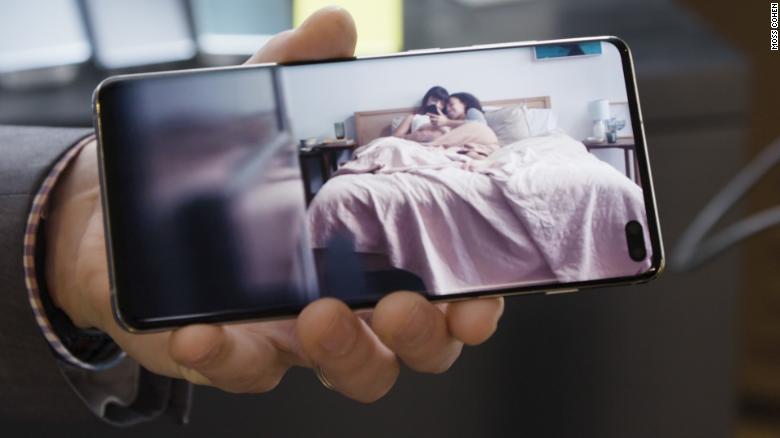 Samsung is announcing its new lineup of Galaxy S10 smartphones, including the 6.1-inch Galaxy S10 ($899) and the 6.4-inch S10+ ($999). There's also a "budget-friendly" option, the 5.8-inch S10e ($749).
The company highlighted its "Infinity O-Display" which optimizes brightness levels, shows less blue light and displays over 16 million colors.
The camera has new bells and whistles too, like improved zoom and an ultra wide lens that allows for ground-to-sky panoramic shots. Plus, it offers new lighting and blurring effects. 
4:12 p.m. ET, February 20, 2019
This just in: A foldable phone that morphs into a tablet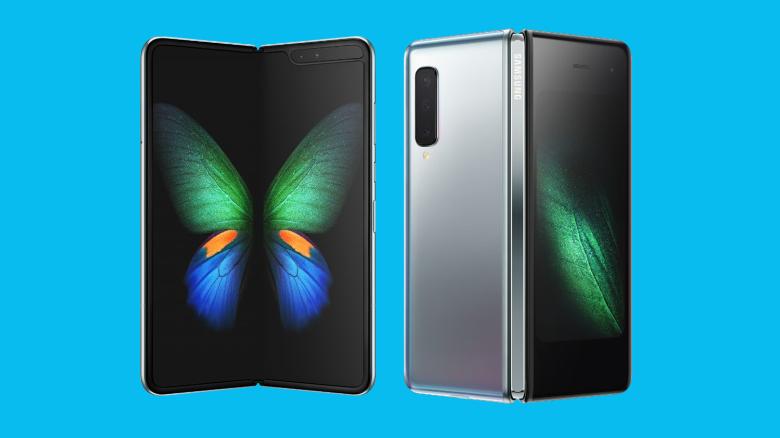 Samsung unveiled the Galaxy Fold, a phone that bends into a tablet.
When its folded, the phone has a 4.6 inch display. Once it's opened, it boasts a 7.3 inch screen.
It has two batteries, one on each side of the device, and six cameras.
When using an app like Google Maps on the smaller screen, you can open it up to see a bigger more detailed version of the map.
The device lets you multi-task on the bigger screen. Users can do things like text friends, search for something on Google and watch a YouTube video simultaneously.
12:22 p.m. ET, February 20, 2019
Samsung's big day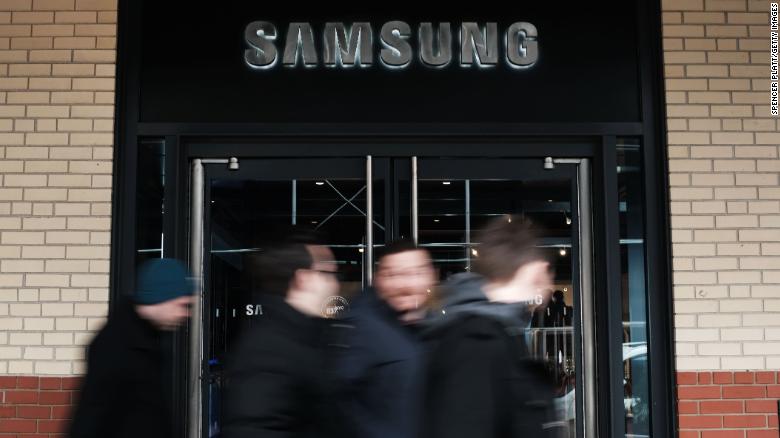 Smartphone innovation has stalled — but Samsung will probably make some bold moves today to re-establish itself as an innovator. After all, Galaxy sales were down largely because its S9 models simply weren't that different from its successful S8 products.
If Samsung does roll out a 5G capable smartphone, that will be a huge step to move the 5G industry forward. Of course, the infrastructure doesn't fully support 5G devices right now. Network availability is limited to parts of the US, China and South Korea. But it'll be incredibly important for carriers to have a major brand like Samsung with a 5G device to kickstart the market.
Meanwhile, Samsung's rumored foldable smartphone that morphs into a tablet should attract consumers who flock to big screens, whether for gaming or to see more of data in one place. Samsung has already proven there's interest around larger-screen smartphones with the success of its Galaxy Note line. 
But a foldable phone will probably be incredibly expensive and only appeal to true tech junkies. Plus Samsung will need to get developers on board in order to configure apps to support foldable phones.
In the end, what people want most at the end of the day is a better smartphone battery and camera. Samsung will probably deliver on those items too.
9:22 a.m. ET, February 20, 2019
Here's what Samsung could unveil today
Here's a quick look at what's ahead at Samsung's big Galaxy event:
New Galaxy flagship phones: Samsung is expected to launch several new models, including a S10 device, a larger model called the S10+ and a more budget-friendly option dubbed S10e.
5G phone: The company is reportedly unveiling a 5G-enabled phone with a bigger screen and better camera.
A foldable screen: In a teaser video ahead of the event, Samsung says: "The future unfolds." The company has long hinted at plans for a device with a bendable display.
Samsung's event kicks off at 11am PT / 2pm ET.