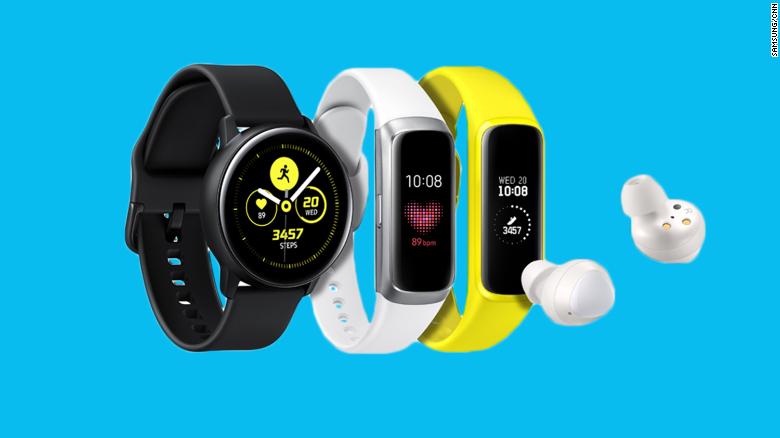 The company showed off the Galaxy Watch Active and Galaxy Fit on Wednesday.
Galaxy Watch Active ($200) includes exercise, sleep, stress and health tracking. Through a new research app, users can monitor their blood pressure. It goes on sale March 8 in the United States.
Similarly, Galaxy Fit tracks exercise, such as walking, running and biking, and offers sleep analysis and stress management features. Users can also receive information such as messages and alerts from their smartphone to the device. It will be available in the second quarter, and pricing has not yet been released.