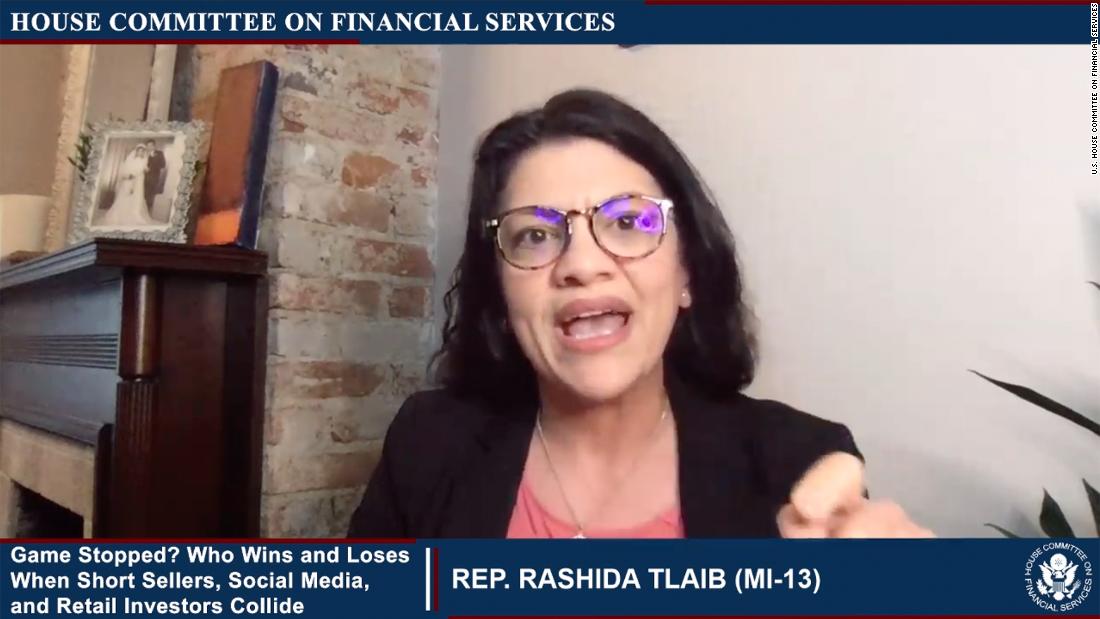 Congresswoman Rashida Tlaib and billionaire Ken Griffin got into a fiery exchange over whether or not to tax financial transactions.
Tlaib noted that such a tax would raise nearly $800 billion over 10 years, an estimate that is backed up by a 2018 report by the nonpartisan CBO. The idea is that revenue could then be invested in infrastructure or other programs aimed at reducing inequality.
Griffin, not surprisingly, is not a fan of a financial transaction tax. His high-speed trading firm, Citadel Securities, would be hurt by the levy.
"We firmly believe a financial transaction tax would injure Americans trying to save for retirement," Griffin said.
Tlaib did not buy that explanation and criticized Wall Street broadly.
"Let's not gaslight the American people. Y'all will be fine with the tax," she said. "Our folks are tired of bailing you all out when you screw up."