Stocks bounce back after major global selloff
4:09 p.m. ET, August 6, 2019
Stocks snap losing streak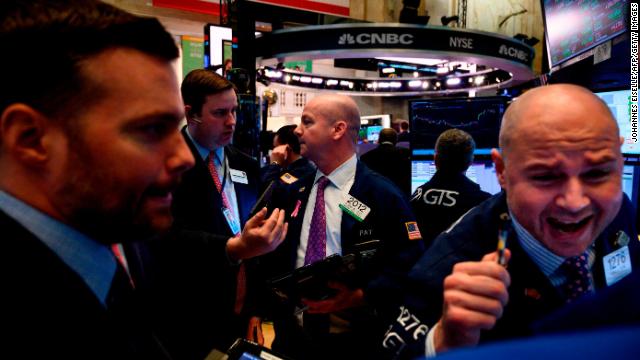 US stocks closed sharply higher on Tuesday, as the market rebounded from its worst performance of the year on Monday. That said, none of the three major stock benchmarks managed to fully recoup their losses.
The Dow closed up 1.2%, or 312 points, snapping a five-day losing streak.
The S&P 500 finished 1.3% higher.
The Nasdaq Composite closed up 1.4%.
Both the S&P and the Nasdaq recorded their first positive close in seven days.
The CBOE Market Volatility Index, which was up more than 30% on Monday, came down 19%.
In the Dow, Nike (NKE), Walt Disney (DIS) and United Technologies (UTX) led gainers. Disney will report earnings after the closing bell.
Airplane parts manufacturer TransDigm (TDG) and video game company Take-Two (TTWO) were the best performers in the S&P after they reported second quarter earnings.
3:31 p.m. ET, August 6, 2019
Stocks rally heading into the closing bell
US stocks are sharply higher with less than an hour left in the trading day.
The Dow is up 1%, or nearly 250 points. The S&P 500 and the tech-heavy Nasdaq Composite have gained 1.1% and 1.3%, respectively.
All three indexes are on track to snap multi-day losing streaks.
But despite their solid performance, none of the three stock benchmarks is close to retracing Monday's losses, when all three logged their worst day of the year.
3:21 p.m. ET, August 6, 2019
US dollar strength isn't just limited to the yuan
The US dollar climbed to its strongest level since the financial crisis against China's yuan on Monday, sparking worries that the trade war between Beijing and Washington could turn into a currency war.
But the yuan — which only trades in a predefined range set by Chinese authorities — isn't the only currency that has paled against the buck of late.
The Korean won is at its lowest since early 2016 against the greenback, and the Taiwan dollar is at its lowest since early 2017. Export-driven Asian emerging markets currencies have been battered by the trade war, because their economies are reliant on the US-China trade complex.
On top of that, the US is the strongest currency on the block right now, and it has been for a while. The ICE US Dollar Index is up 1.5% this year.
The reason is simple: The US economy is doing better than its rivals. That is why during a prolonged trade war or a global slowdown, US assets would likely suffer the least (although they would also feel pain).
Outside of emerging markets, major dollar rivals, like the euro or the British pound, have their own worries as well, thanks to sluggish growth in Europe, worries about global trade and Brexit.
2:44 p.m. ET, August 6, 2019
How Trump's trade war could could crush oil prices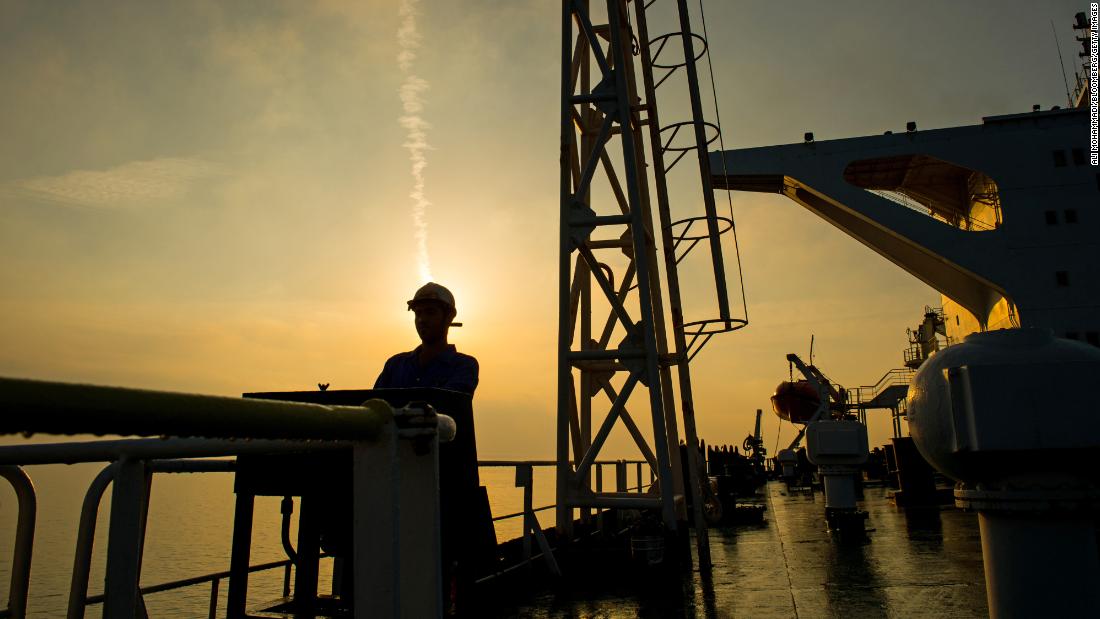 The deepening trade war between the United States and China could deal a double shock to the fragile oil market.
The tit-for-tat tariffs have already sent crude prices plunging because of fears of a severe global economic slowdown, or even recession in the United States, that could dent already anemic demand for oil.
But there could also be a supply shock coming. Bank of America Merrill Lynch (BAC) warned that China could retaliate against US tariffs by purchasing vast amounts of oil from Iran in defiance of Washington's sanctions on the OPEC nation.
The one-two punch would cause Brent oil to crash from $60 a barrel today to just $40, Bank of America wrote in a note published on Friday.
A Chinese decision to reinitiate Iran crude purchases could send oil prices into a tailspin," Bank of America commodity strategists wrote in a note to clients.
2:45 p.m. ET, August 6, 2019
Goldman Sachs thinks the trade war will drag on until after the 2020 election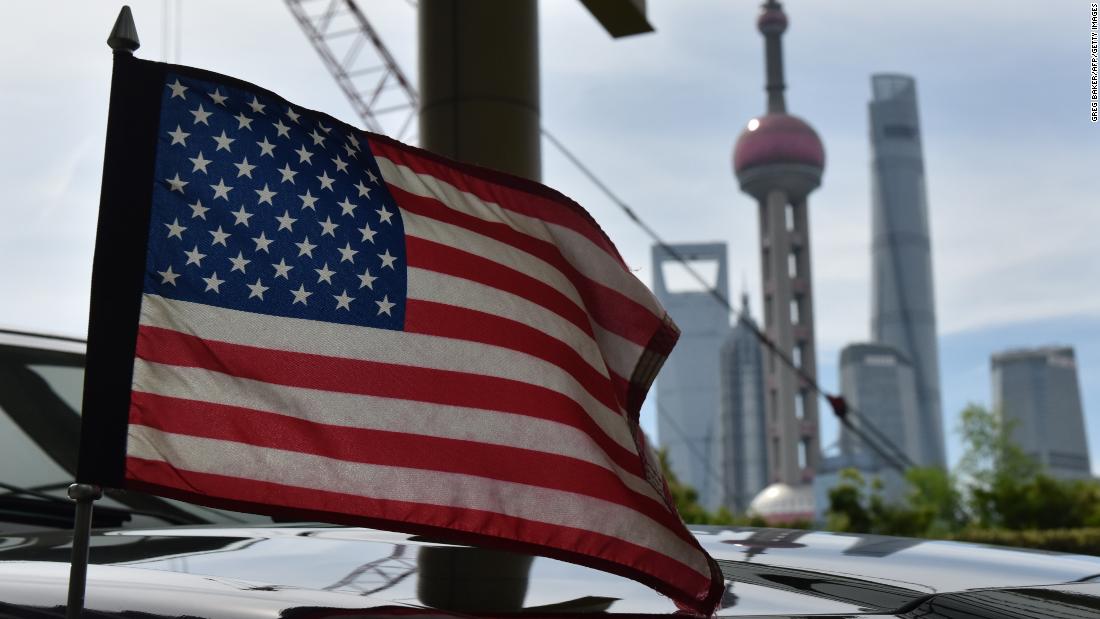 The trade war between the United States and China has sharply intensified in recent days, raising the risk that the bruising battle will drag on through the 2020 presidential election.
Goldman Sachs (GS) warned clients on Monday that a trade agreement "now looks far off," because officials in Washington and Beijing are "taking a harder line."
The Wall Street firm said the most likely outcome is that no deal will be reached before the 2020 election, and that President Donald Trump's threatened 10% tariffs on $300 billion of US goods will remain in place on Election Day.
9:22 a.m. ET, August 7, 2019
Earnings forecasts are too rosy and need to be slashed
Stocks rebounded a bit Tuesday after Monday's massive trade war-induced slide. And one fund manager is worried that investors are once again getting too complacent about what's next for the markets and global economy.
There's nowhere to hide. Everything is expensive," said Didier Anthamatten, a senior portfolio manager at Unigestion.
Anthamatten is worried that investors have yet to factor in the negative impact of the US-China trade tension and slumping economies around the world on corporate profits.
According to FactSet, analysts are expecting earnings for S&P 500 companies to surge nearly 11% in 2020 and that sales will be up more than 5%. But Anthamatten said that analysts will probably have to cut these forecasts drastically.
He thinks profits will only rise about 4% to 5% and that revenues will be up in line with the growth of US GDP -- i.e. the low single digits.
And if that happens, investors will start to worry about the market looking overvalued.
If there's a collapse in global growth that hurts earnings, people will care about valuation," Anthamatten said.
11:27 a.m. ET, August 6, 2019
Trade chaos has pushed $3 billion out of emerging markets this week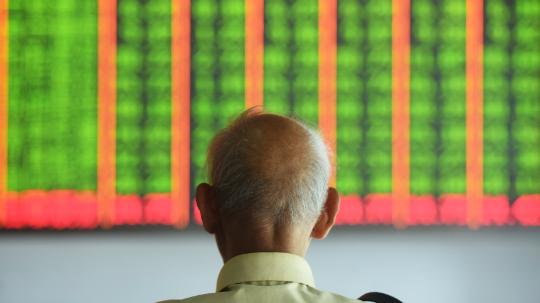 The flare-up in trade tensions has sparked nearly $3 billion in outflows from emerging markets since Monday, according to the Institute of International Finance.
It gets worse: Since last Friday — the day after President Donald Trump vowed to impose tariffs on nearly all of China's exports to the United States starting in September — $5.5 billion has flowed out of emerging market stocks and bonds.
More: Chinese stocks saw nearly $1 billion in net outflows on Friday alone.
11:13 a.m. ET, August 6, 2019
Monday's rout was part of the 'normal battle rhythm' of the market, economist says
Monday's steep drop in the markets isn't that worrying, according to economist Dryden Pence.
He told CNN's Julia Chatterley that stocks' steep drop is part of the "normal battle rhythm" of the market. Dryden, the chief investment officer of Pence Capital Management, expects the markets to go back up following earnings and the economy's strong framework.
"The American consumer is making more money then they have ever made. More people are working than they ever have and that is 70% of the [US] economy," he said. "That's driving this underpinning of a decent foundation."
10:39 a.m. ET, August 6, 2019
China blinks first. Now US stocks are bouncing back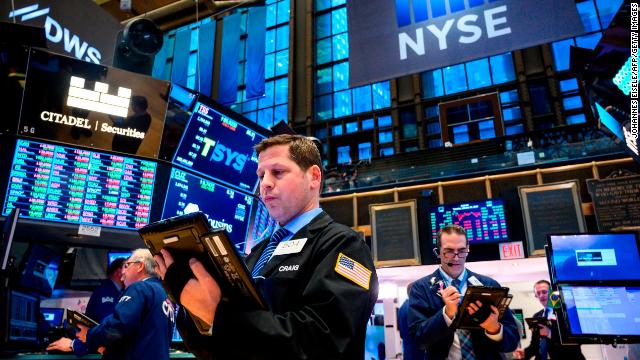 The Dow and the broader stock market are rebounding Tuesday, after China took steps to ease the budding currency war with the United States.
China priced the yuan's reference rate at 6.9683 to the dollar on Tuesday, a hair above the key 7:1 ratio to the US dollar. Although that was the weakest level for the yuan in 11 years, many Wall Street investors feared China would price the yuan below that psychological 7:1 barrier.
The managed yuan continued to slide Tuesday, but the pace of its decline slowed. One dollar last bought $7.0188 yuan in China, and 7.0515 yuan in the offshore market, where the currency trades more freely.
Late Monday. the United States labeled China a currency manipulator.
But the sentiment is better nonetheless.
The Dow traded as much as 200 points, or 0.8%, higher Tuesday morning, while the S&P 500 bounced 0.9% higher. The tech-heavy Nasdaq Composite, which was hit worst in Monday's selloff, traded 1.3% higher.
Stock investors also took comfort in the Chinese central bank announcing plans to issue central bank bills worth 30 billion yuan next week. That supported China's currency, which bounced back slightly against the dollar after the announcement.