Stocks bounce back after major global selloff
7:41 a.m. ET, August 6, 2019
China: We're not a currency manipulator
China is pushing back hard against US claims that it's manipulating the currency to gain a competitive trade advantage, and is accusing the US of escalating the trade war.
It said Monday's devaluation reflected pressure on the exchange rate stemming from the US decision last week to impose new tariffs on Chinese exports. 
In a statement late Monday, the People's Bank of China Governor Yi Gang responded to accusations that the country is working to devalue the yuan, saying:
As a responsible big country, China will abide by the spirit of the G20 leaders' summit on the exchange rate issue, adhere to the market-determined exchange rate system, not engage in competitive devaluation, and not use the exchange rate for competitive purposes and not use the exchange rate as a tool to deal with external disturbances such as trade disputes."
On Tuesday, in its third statement in the past two days, the PBOC expressed deep regret that the US had labeled China as a "currency manipulator."
"It's willful unilateralism and protectionism.
It's a serious violation of international standards and will have a major impact on global economic and financial conditions.
Since 2018, the US has kept escalating the trade dispute.
[But] China has always adhered to not engaging in any competitive devaluation. China didn't, and will not, use the exchange rate as a tool to deal with trade disputes.
The US has ignored the fact and labeled China a currency manipulator. It will harm itself and also harm others. China is resolutely opposed to that."
3:09 a.m. ET, August 6, 2019
How China regulates its currency
China's central bank has several tools for managing its currency. They include mandating the amount of cash that Chinese banks must hold in reserve and adjusting its vast foreign exchange stockpile.
The People's Bank of China (PBOC) also sets interest rates, which can affect the value of its currency.
But the central bank doesn't operate independently from the Chinese Communist Party, and it answers to the government.
"The PBOC is still a major player in the foreign exchange market," Aidan Yao, a senior economist at money manager AXA Investment Managers, told CNN Business last year. "You don't really see that same kind of intervention with the Fed, European Central Bank or the Bank of Japan."
7:42 a.m. ET, August 6, 2019
Things between China and the US are getting nastier. What happens now to the trade talks?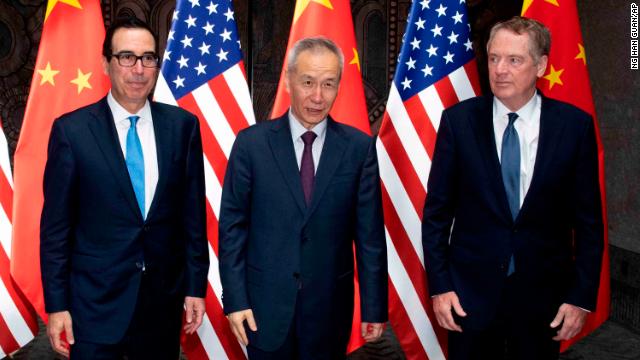 The currency spat between the United States and China won't be helpful when it comes to resolving the two countries' ongoing trade issues.
The US move to designate China a currency manipulator "is another escalation in a deteriorating bilateral relationship that looks set to get even worse," Julian Evans-Pritchard, a senior China economist at Capital Economics, wrote on Tuesday.
While the designation is "mostly symbolic" and has "limited practical implications," the decision is still expected to worsen tensions, he added.
American and Chinese negotiators met for the latest round of trade talks in Shanghai last week. Afterward, both sides said that the meetings were "constructive," but offered few signs of real progress.
Tai Hui, JPMorgan's chief market strategist for asset management in Asia, also noted Tuesday that the US move to label China as a currency manipulator marked "another major setback to the possibility of a trade agreement."
Washington is set to host the next round of talks in early September, but expectations for a breakthrough remain low.
12:54 a.m. ET, August 6, 2019
Forget the trade war. Now it's all about a currency war
"Currency wars are taking center stage," says Edward Moya, a senior market analyst at Oanda.
Moya wrote in a note Tuesday that the United States can be expected to respond to China's currency drop with more "verbal intervention," though he believes it's unlikely that we'll see a shift toward a weaker dollar policy.
Moya predicts:
Continued yuan depreciation should be expected, albeit in a staggered pace. Beijing is likely to tolerate further weakness and we could see another 5% before the end of the year."
12:54 a.m. ET, August 6, 2019
China previously vowed not to weaponize its currency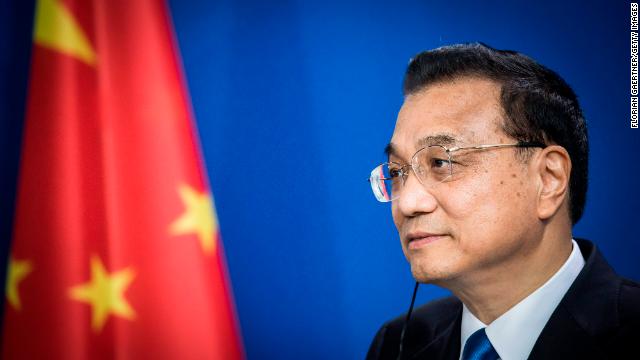 Remember: Just less than a year ago, the Chinese government promised not to use its currency as a bargaining tool in its trade dispute with the United States.
A weaker currency would make China's exports cheaper. Back in September, Chinese Premier Li Keqiang said that the country would "never go down the path of stimulating exports by devaluing its currency."
That was seen as an attempt to allay concerns at the time, as the United States and China had just slapped their biggest rounds of tariffs yet on each other's exports.
US President Donald Trump has repeatedly accused Beijing of "manipulating" the yuan, comments that Li also dismissed in September.
The Trump administration labeled China a "currency manipulator" on Monday, a move that intensifies the ongoing US-China trade war, after China allowed its currency to weaken.
The Chinese central bank said Monday the move mostly reflected market concern about "trade protectionism and new tariffs on China."
12:03 a.m. ET, August 6, 2019
Yuan remains volatile as trade war heats up
The yuan remained volatile on Tuesday after the People's Bank of China fixed the currency at its weakest level in 11 years. The central bank's cut to the yuan's reference rate — a "band" it sets every day to curb how far up or down the yuan's value can move — was also the deepest in more than a year.
The yuan's daily reference rate Tuesday of roughly 6.97 to the US dollar is the currency's lowest since May 2008, during the global financial crisis.
The central bank's reference rate did not breach the critical 7-per-dollar level, which is closely watched by global traders.
But in mainland China on Tuesday, the yuan changes hands at about 7.06 to the dollar. Outside of China, where the yuan trades more freely, one dollar buys about 7.09 yuan.
"Today's fixing is an even bigger depreciation move," said Robert Carnell, chief economist and head of research in Asia Pacific at ING.
Washington labeled Beijing as a "currency manipulator" on Monday, marking a significant escalation of the ongoing trade war.
10:40 p.m. ET, August 5, 2019
Catch up on everything that just happened in the US-China trade war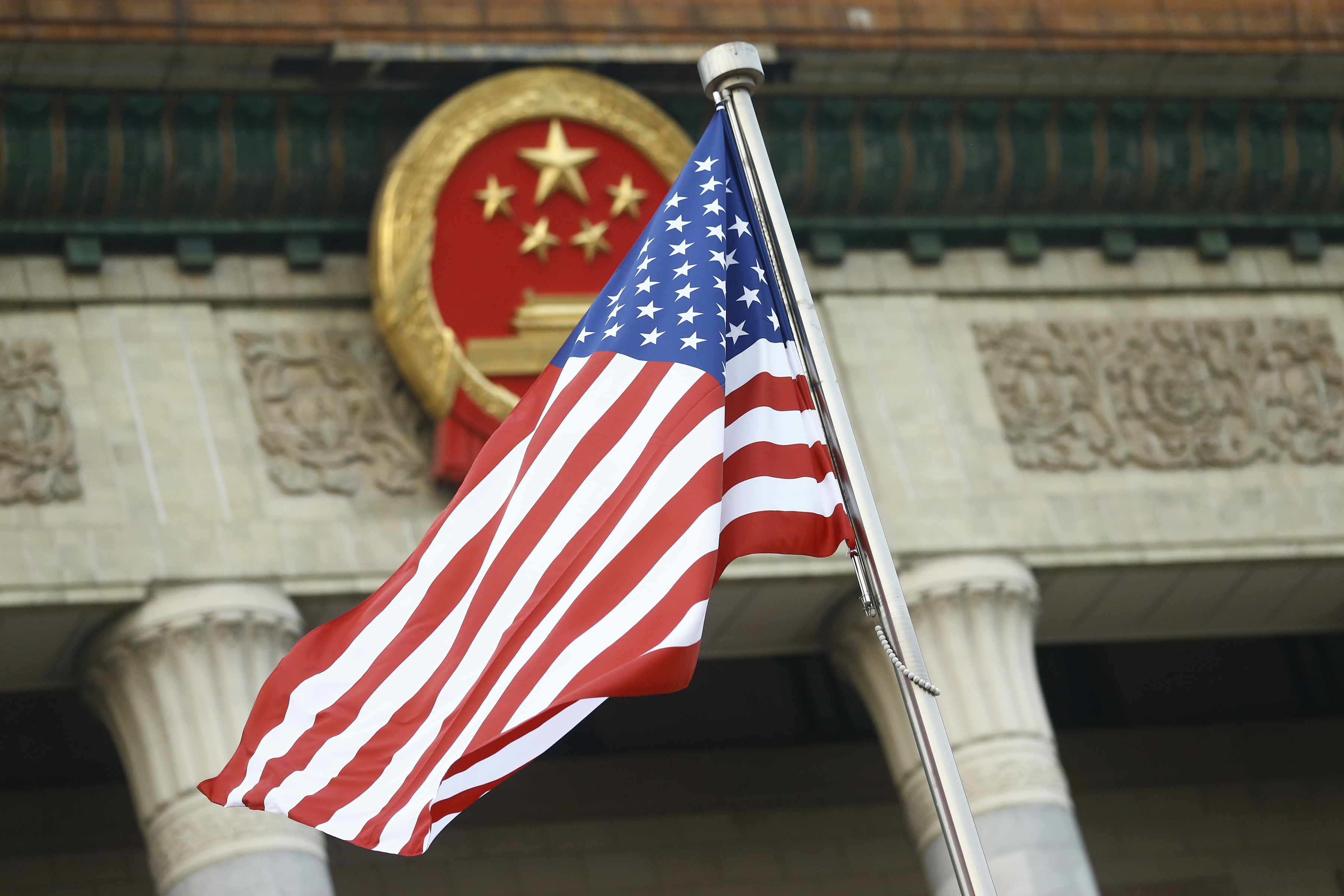 China and the United States fired volleys at each other Monday in their ongoing trade war.
Here's what happened over the last 24 hours:
5:17 a.m. ET, August 6, 2019
Dow futures fall 450 points after Treasury labels China a currency manipulator
Here we go again...
Dow futures fell 450 points Monday evening, pointing to another lousy day on Wall Street Tuesday, after the US Treasury Department labeled China a currency manipulator.
S&P 500 futures tumbled 1.7%, and Nasdaq futures fell 1.9%.
Wall Street investors worried that Treasury's designation could open the door to China further devaluing its currency. One reason it had not taken action to lower the value of the yuan in the past was to avoid the manipulator label.
If China devalues the yuan even more, it could prompt the United States to raise more tariffs, escalating the trade war even further. That could stall the global economy — bad news for stocks.
10:42 p.m. ET, August 5, 2019
US calls China a 'currency manipulator'
The Trump administration on Monday designated China a "currency manipulator," after the country's central bank allowed its currency to weaken amid the ongoing trade dispute.
The move comes hours after Trump accused Beijing of depreciating its currency on Twitter, adding later that such measures have been used to "steal our business and factories, hurt our jobs, depress our workers' wages and harm our farmers' prices. Not anymore!"