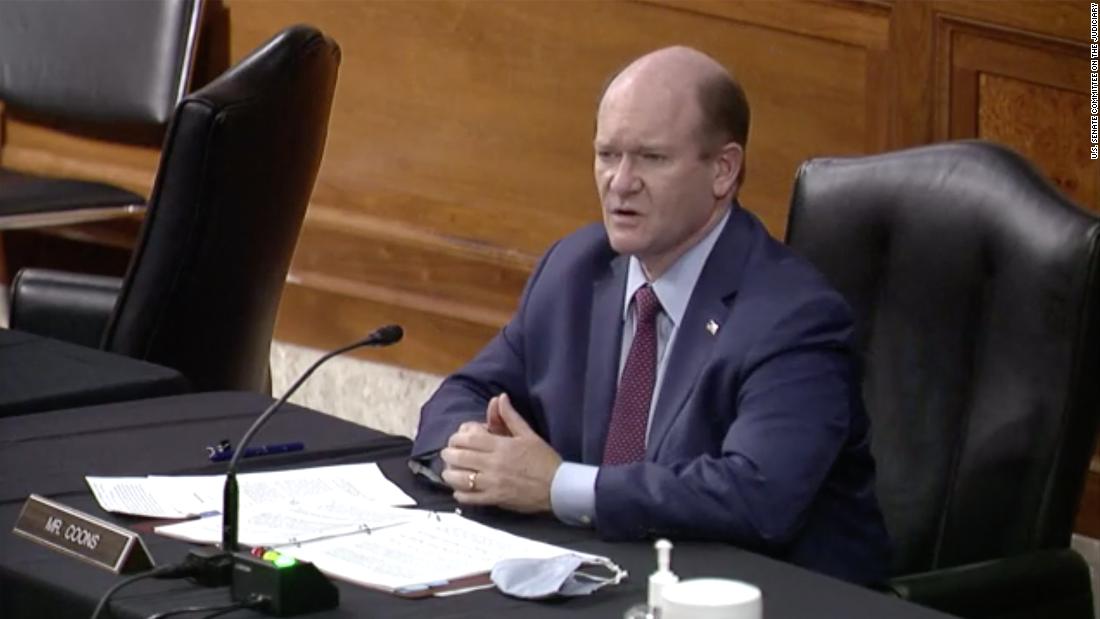 Sen. Chris Coons challenged Facebook on its handling of the protests in Kenosha, Wisc., particularly pushing Zuckerberg on a Facebook page that urged armed counter-protesters to gather.
Coons pointed to Facebook's existing policy banning calls to arms, asking why the page was not removed sooner in light of that policy.
Zuckerberg, who has testified that Facebook's handling of the page as a mistake, said his understanding was that the call in question did not violate the policy at the time.
Coons responded said that "facially, it seems to me this was a violation of your own call to arms policy."