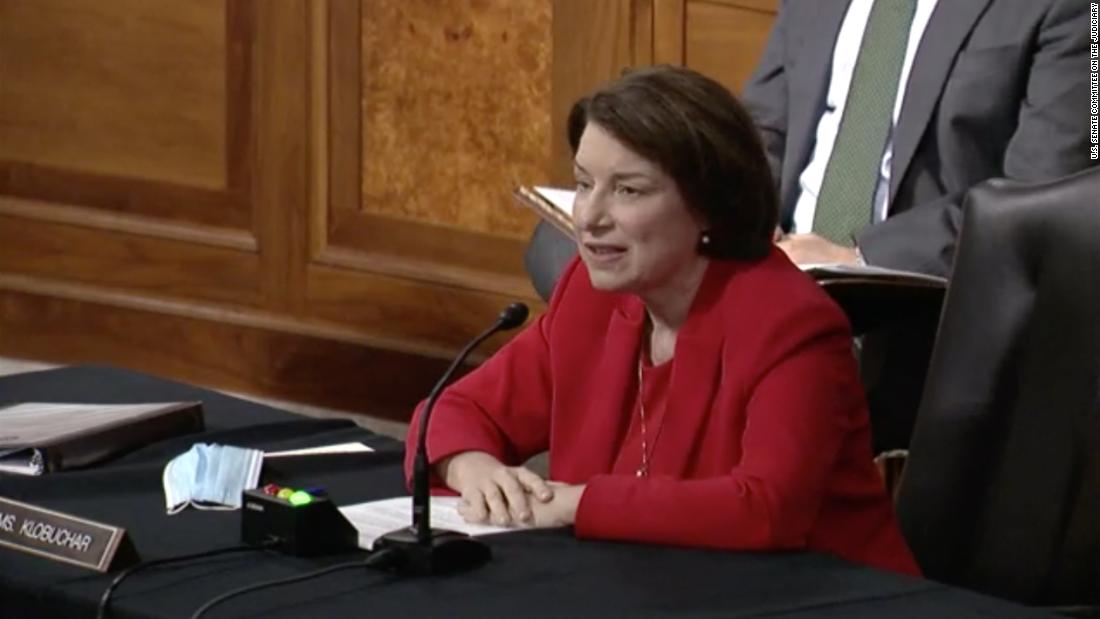 Though Tuesday's hearing is ostensibly about content moderation and the election, Sen. Amy Klobuchar asked a number of questions about the dominance of tech platforms. It's a good reminder that for Facebook, antirust, and not debates over moderation, may be the biggest forthcoming challenge in Washington.
Sen. Klobuchar pressed Zuckerberg about the company's allegedly anti-competitive tactics. She pointed to Facebook's purchase of Instagram in 2012, which documents show it saw as an emerging rival, as an example.
"At the time, I don't think we or anyone else viewed Instagram as a competitor as a large multi-purpose social platform," Zuckerberg said. "In fact, people at the time kind of mocked our acquisition because they thought that we dramatically spent more money than we should have to acquire something that was viewed primarily as a camera and photo sharing app."
Klobuchar responded: "We don't know how [Instagram] would've done."
"When we look at your emails it kind of leads us down this road as well with WhatsApp that part of the purchase of these nascent competitors is to -- I'll use the words of FTC Chairman Joe Simons who just said last week: 'A monopolist can squash a nascent competitor by buying it, not just by targeting it with anti-competitive activity.'"