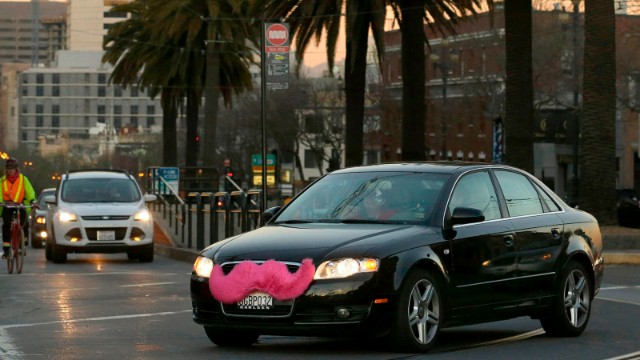 Lyft announced a program to invest in cities during its bell-ringing celebration.
The company said Lyft City Works will invest $50 million or 1% of its profits yearly — whatever is larger — in the cities it operates in.
Lyft's first partner was fitting, Los Angeles, where CEO Logan Green grew up, and became inspired to find alternatives to car ownership.
Los Angeles will receive $5 million, which will fund rides for the staff and residents of the mayor's housing programs, and build electric vehicle infrastructure.
Program details:
It'll form advisory councils of Lyft drivers, employees and local leaders in other cities to review applications for non-profits seeking Lyft's funding. Then it will decide how to invest.
The money will largely be spent on free rides for non-profits and transportation infrastructure, such as docking stations for bike and scooters. The investments should also benefit Lyft, which operates bike and scooter-sharing services nationwide.
The infrastructure funding will go into underserved areas. Motivate, the docked bikeshare company Lyft acquired in 2018, has been criticized previously for not serving low-income areas.