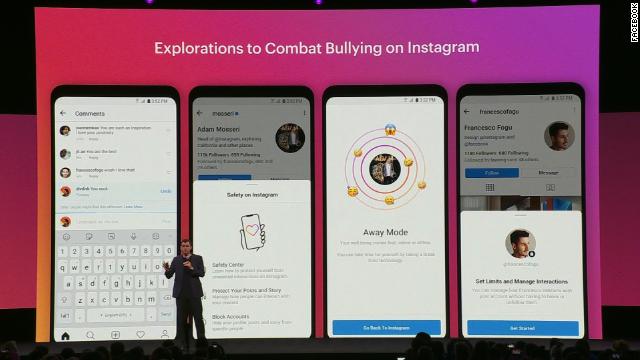 Instagram head Adam Mosseri took the stage at F8 and said the platform wants to "lead the fight against online bullying."
Part of that effort includes a potential "away mode" feature, which would be a way to opt out of Instagram during a sensitive time of your life, such as switching schools or going through a break up.
It's also testing making follower counts less prevalent on the app. In Canada, Instagram is testing hiding the number of likes each post gets.
Instagram also announced a new camera design with a new "Create Mode," which lets users share content that doesn't include a photo or video. For example, users can create a post using stickers, quizzes or other features in Instagram Stories.