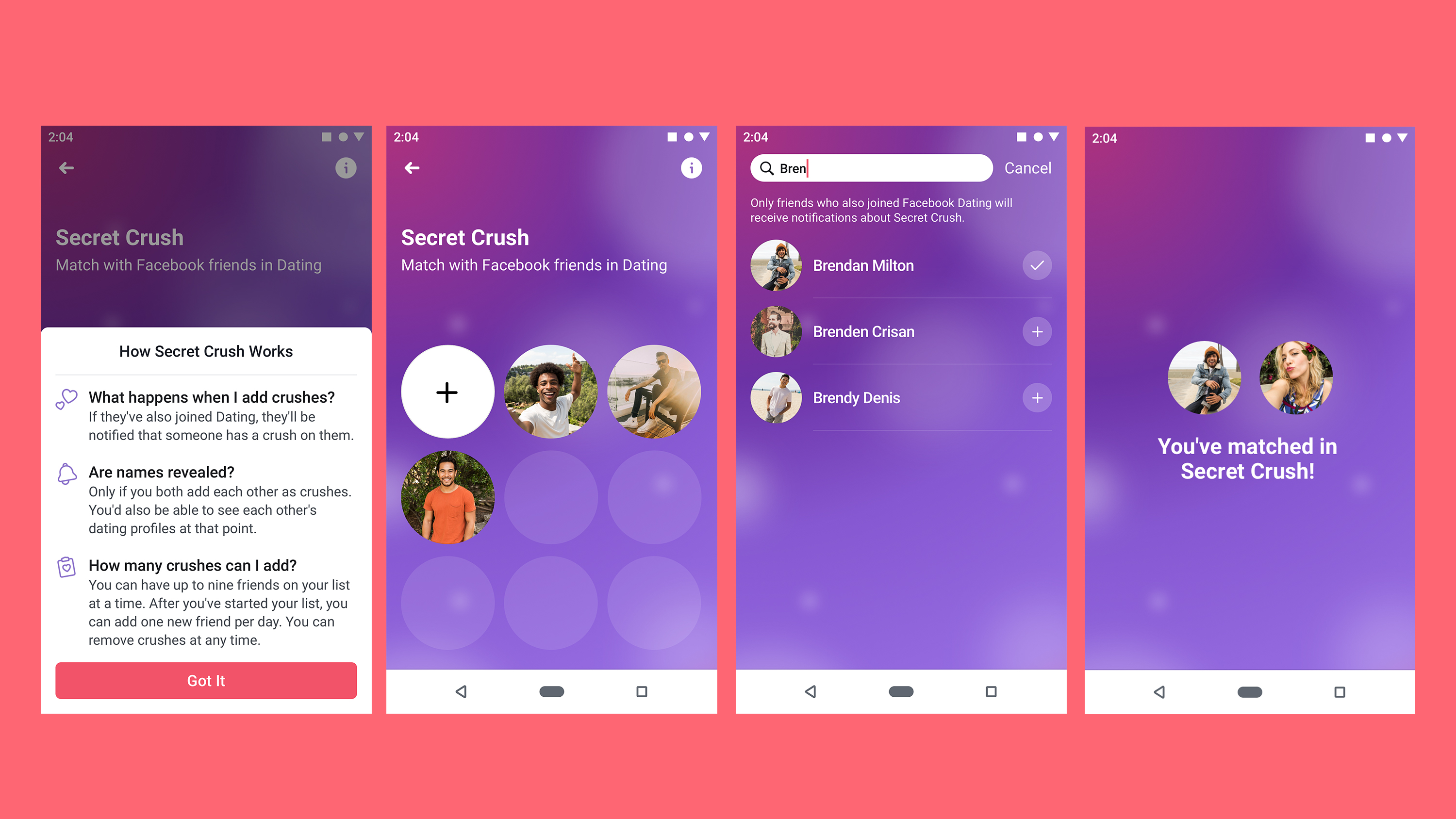 Facebook Dating is launching in 14 new countries -- but not yet in the US, which is slated to happen later this year.
Facebook Dating, announced at last year's F8, is an opt-in service that lets you set up a dating profile with your first name. Only others who similarly opt-in for the service will be able to view profiles.
Dating will have a new feature called Secret Crush, announced today. It allows you to create a private list of friends you're interested in. If that friend puts you on their own secret list, you will be outed as having a mutual crush.
Starting today, Dating will expand to the Philippines, Vietnam, Singapore, Malaysia, Laos, Brazil, Peru, Chile, Bolivia, Ecuador, Paraguay, Uruguay, Guyana and Suriname. It is already available in Colombia, Thailand, Canada, Argentina and Mexico.