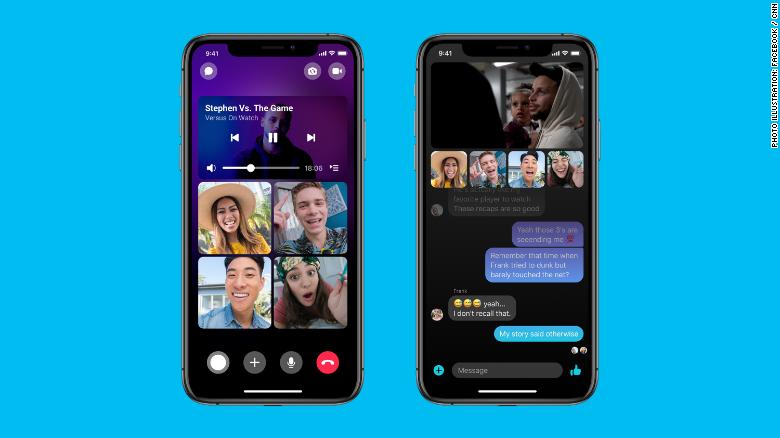 Facebook's Messenger app is getting a few upgrades. The company said the app will soon be faster -- launching in "well under" two seconds -- and take up less space on your phone.
Users will be able to watch videos together in real time on Messenger, similar to Facebook's Watch Party feature. They can share a video from the main Facebook app to Messenger and invite friends to watch it together while messaging each other or talking via video chat. Messenger is currently testing this feature, and plans to make it available globally later this year.
Messenger is getting a desktop app for Windows and MacOS. The desktop version is still undergoing testing and is expected to roll out worldwide later this year.
Facebook said 410 million people video chat on Messenger every month.