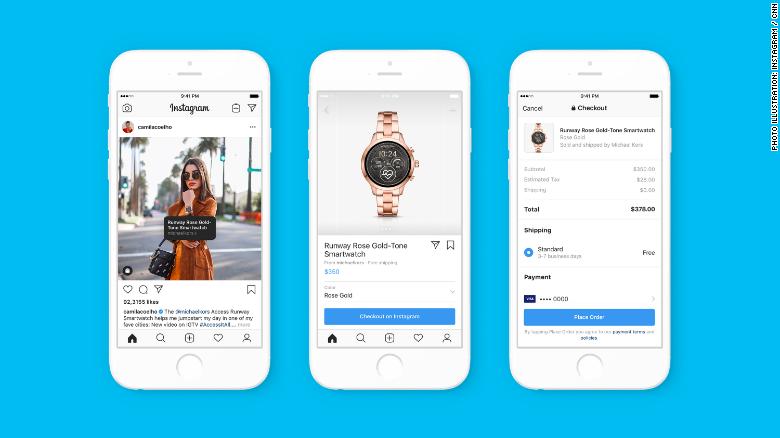 Instagram recently launched the ability to shop directly on the platform. Starting next week, users can purchase looks directly from the feeds of their favorite influencers.
Celebrities, artists, athletes, publishers and other public figures will be able to tag the products they're wearing with shop-able tags. Until now, only brands had this capability. (Influencers will not get a percent of any sale, though).
To start, Instagram is testing the functionality with a limited number of public figures, including Kim Kardashian West, Kylie Jenner and Gigi Hadid. Some publishers such as Elle and Vogue will get the feature, too.