F8 2019: What's new from Facebook and Instagram
1:50 p.m. ET, April 30, 2019
Shop Kylie Jenner's look on Instagram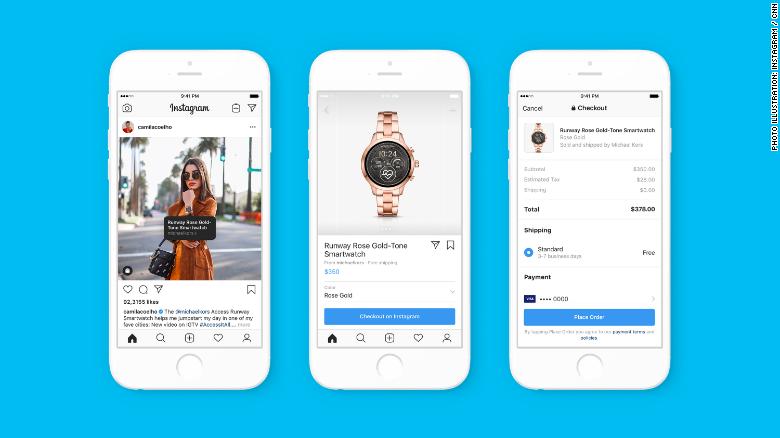 Instagram recently launched the ability to shop directly on the platform. Starting next week, users can purchase looks directly from the feeds of their favorite influencers.
Celebrities, artists, athletes, publishers and other public figures will be able to tag the products they're wearing with shop-able tags. Until now, only brands had this capability. (Influencers will not get a percent of any sale, though).
To start, Instagram is testing the functionality with a limited number of public figures, including Kim Kardashian West, Kylie Jenner and Gigi Hadid. Some publishers such as Elle and Vogue will get the feature, too. 
1:45 p.m. ET, April 30, 2019
New Messenger app will launch in 'well under' 2 seconds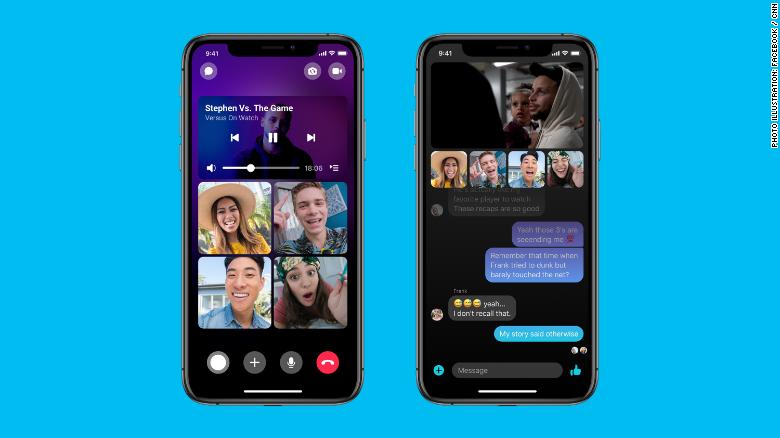 Facebook's Messenger app is getting a few upgrades. The company said the app will soon be faster -- launching in "well under" two seconds -- and take up less space on your phone.
Users will be able to watch videos together in real time on Messenger, similar to Facebook's Watch Party feature. They can share a video from the main Facebook app to Messenger and invite friends to watch it together while messaging each other or talking via video chat. Messenger is currently testing this feature, and plans to make it available globally later this year.
Messenger is getting a desktop app for Windows and MacOS. The desktop version is still undergoing testing and is expected to roll out worldwide later this year.
Facebook said 410 million people video chat on Messenger every month. 
1:49 p.m. ET, April 30, 2019
New Oculus VR headsets available in May
Facebook announced Tuesday that its two new virtual-reality headsets – Oculus Quest, which is fully self-contained and wireless, and Rift S, which tethers to a PC for more powerful gaming experience – will start shipping on May 21.
The headsets, which have built-in sensors to track the position and rotation of the wearer's head and use Oculus's wireless Touch controllers track hands, can be ordered starting Tuesday. Rift S costs $399, while Quest costs $399 or $499, depending on the amount of internal storage buyers want.
The headsets are Facebook's latest attempt to popularize consumer VR, which has so far failed to catch on as a mass-market technology in the home.
According to data from tech market researcher ABI Research, 6.5 million consumer VR headsets shipped in 2018, and the market is set to grow to 10.5 million headsets shipped this year. Despite the projected growth, it's still a tiny number of VR devices when you think about it compared to, say, video game consoles, of which tens of millions are sold each year.
1:31 p.m. ET, April 30, 2019
You can now donate to charitable causes via Instagram Stories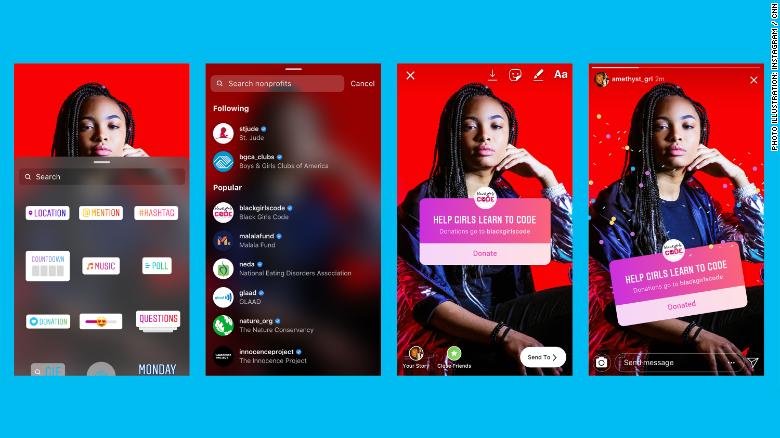 Instagram is taking a page out of Facebook's playbook.
The Facebook-owned photo-sharing app is adding a donation button to Instagram Stories so users can start their own nonprofit fundraisers. Starting Tuesday, Instagram users in the US can raise money for groups like Black Girls Code, ASPCA, No Kid Hungry and the Nature Conservancy.  
Donations have been a huge success on Facebook: Over $1 billion has been raised on the platform for various causes as of November 2018. 
1:50 p.m. ET, April 30, 2019
Facebook exec: 'It has not been an easy 18 to 24 months at Facebook. I'm not going to sugarcoat it.' 
Carolyn Everson, Facebook VP of its Global Business Group, spoke to reporters at an F8 viewing party at the company's New York office.
"It has not been an easy 18 to 24 months at Facebook. I'm not going to sugarcoat it," she said.
Everson, who has been with the company for eight years, called Facebook's latest struggles "the biggest cultural shift we've seen," even more so than other major business changes it has endured, including the shift to mobile, beefing up its video presence or acquiring Instagram.
Over the past 2 years, Facebook faced a seemingly never-ending stream of scandals, from not properly masking user passwords and a massive data breach to collecting as many as 1.5 million users' email contacts without their consent. 
"We are taking these things seriously," said Everson, who added she's "proud" of the work Facebook is doing and the progress it has made.
1:46 p.m. ET, April 30, 2019
How to watch Mark Zuckerberg's F8 keynote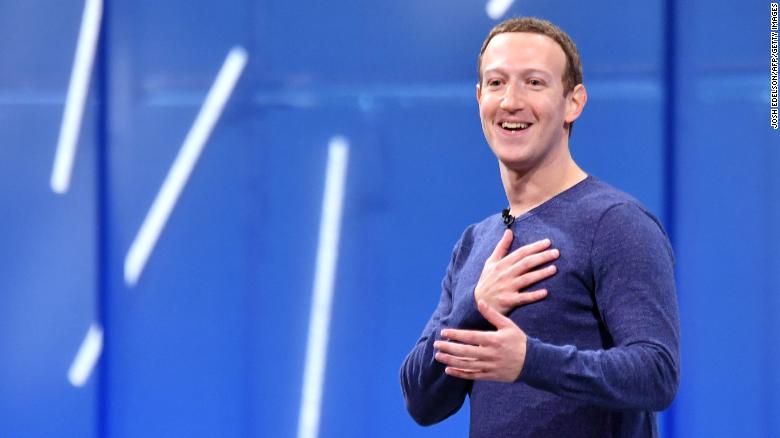 Facebook CEO Mark Zuckerberg takes the stage at the company's annual developer's conference at 10am PST. It's been a rough couple of years for the company, so presumably he'll address the series of privacy scandals that have plagued the organization.
(For more details on that, check out our amazing and totally up-to-the-minute timeline: Facebook's bottomless pit of scandals.)
You can watch his remarks on the CNN Business homepage, on this live blog, or of course on Facebook itself.
1:46 p.m. ET, April 30, 2019
Facebook is always coming up with new ideas. Not all of them make it.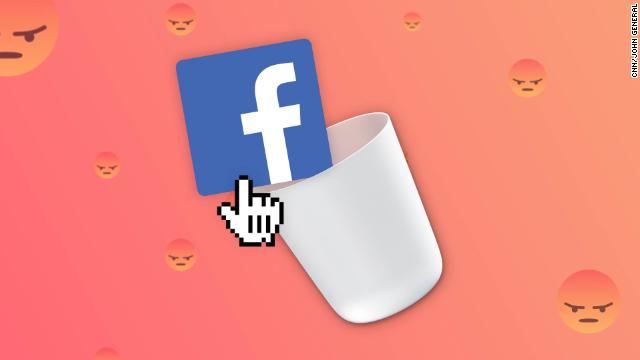 F8 highlights the company's latest features and products. But not everything it's announced over the years has materialized -- or at least not yet.
We looked back at some of the biggest announcements from F8 in years past that have yet to become a reality. They include typing with your thoughts, hearing with your skin and the downfall of Facebook's personal assistant M.
Facebook's Clear History tool, which will remove your browsing history, has yet to roll out. Same goes for Facebook Dating, which has only been testing in select countries.