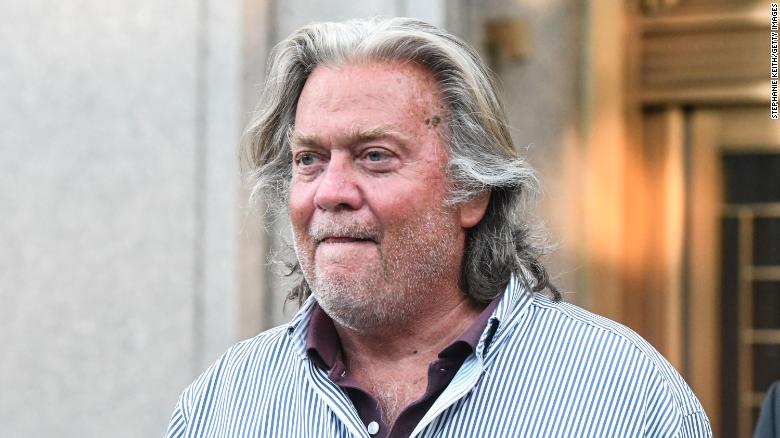 YouTube has banned Steve Bannon's "War Room" podcast channel after earning three strikes on the platform in the last 90 days, the company told CNN.
Bannon's first strike came in November after he called for putting Dr. Anthony Fauci's head "on a pike." 
Two other videos were removed on Friday afternoon for violating YouTube's policies against questioning the 2020 election outcome, YouTube said, resulting in two additional strikes. Under YouTube's policy, a channel may be permanently banned after three strikes.
"In accordance with our strikes system, we have terminated Steve Bannon's channel 'War room' and one associated channel for repeatedly violating our Community Guidelines," a YouTube spokesperson said.
"As we said yesterday, any channel posting new videos with misleading content that alleges widespread fraud or errors changed the outcome of the 2020 U.S. Presidential election in violation of our policies will receive a strike, a penalty which temporarily restricts uploading or live-streaming."