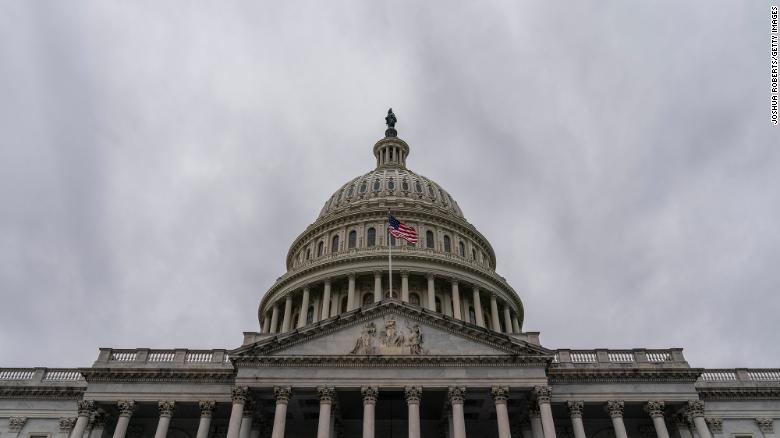 A high-stakes runoff election in Georgia. An hours-long spectacle as members of Congress oppose certifying President-elect Joe Biden's victory. And the continued rollout of the Covid-19 vaccine in the US and abroad.
This week is shaping up to be a perfect storm for misinformation to spread online and offline. And it will once again test the social media companies who have struggled to effectively crack down on baseless claims spread by President Donald Trump and others on their platforms in recent months.
"We are in a propaganda cyclone, across the country and in Georgia," said Jennifer Grygiel, an assistant professor of communication at Syracuse University focused on social media who is critical of how the platforms have handled misinformation so far.
In the past week, Twitter conversations about Georgia have been "dominated" by false claims and misinformation about the presidential election results and the upcoming runoffs, according to a new report from nonpartisan nonprofit Advance Democracy. For example, 4 of the top 5 posts on Twitter in the past week about Georgia were from Trump -- and all 4 promoted baseless voter fraud claims about the election.
Meanwhile, two months of unsubstantiated claims of widespread voter fraud from Trump and others paved the way for the upcoming "Stop the Steal" protest in Washington DC this week, timed with the certification of Biden's win in Congress.
Over the weekend, Twitter began showing a warning to users who clicked on a link for one of the websites for Wednesday's "Stop the Steal" protests. Twitter's pop-up message says, "Warning: this link may be unsafe." It lists several possible reasons, including "spammy links" that mislead people or "violent or misleading content that could lead to real-world harm."
"It's so vague," Grygiel said. "It really just shows that these companies weren't ready for this."
The companies did implement a number of measures to cut down on the spread of election misinformation, but last month Facebook and Twitter confirmed they had begun relaxing some of them, despite Trump and his allies continuing to push baseless allegations of election fraud. Facebook, in particular, scaled back its so-called "break glass" measure implemented to prevent the spread of misinformation, a reversal that suggested the company believed the country is past the point of crisis. 
This week may test that assumption.