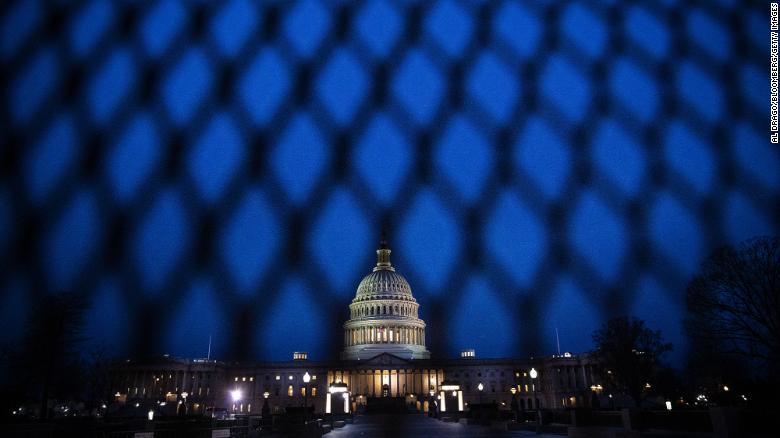 Facebook has seen online signals, on its platform and elsewhere, indicating the potential for more violence following last week's insurrection, a company spokesperson told CNN Wednesday. 
The company is working with organizations that track terrorists and dangerous groups to monitor conversation on other platforms, like 8Kun (formerly 8chan) and 4chan, in an effort to prevent talk of violence from those platforms becoming popular on Facebook, the spokesperson said.
One example of work Facebook is doing on this, according to the spokesperson, is collecting and indexing promotional fliers being distributed on other sites for more demonstrations this weekend and on Inauguration Day. Indexing promotional material like this can help make it easier for Facebook to identify and remove that material from its platforms or prevent it from being posted in the first place.
The spokesperson said Facebook is monitoring and removing praise of or support for last week's storming of the US Capitol from its platform. 
Facebook has passed on information to the FBI and is cooperating with the agency's efforts to identify members of last week's insurrection, the spokesperson said.