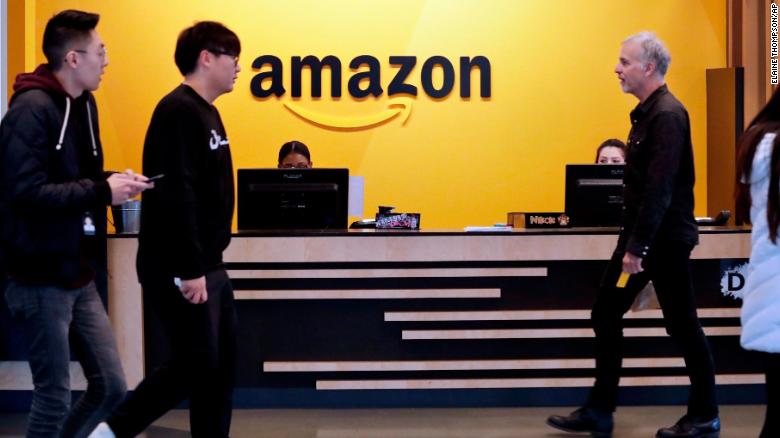 Amazon (AMZN) said Thursday that its holiday quarter sales hit $72.4 billion, up 20% from the same period a year earlier and at the high end of its previous forecast.
Amazon's annual revenue reached $232.9 billion.
But sales growth is slowing down. Its 20% sales growth for the quarter was well below the 38% growth it saw in the same period a year earlier. Amazon also forecast weaker than expected sales for the first quarter of 2019.
Amazon reported $3 billion in profit for the final three months of 2018, marking the fifth consecutive quarter that its profits topped $1 billion.
Amazon's total profit for 2018 topped $10 billion for the first time in the company's history.
Its shares were essentially flat following the earnings report Thursday. But the stock has had a strong start to the year. It was up more than 10% in January.