What's moving markets today
4:20 p.m. ET, January 30, 2019
Markets close higher after Fed leaves interest rates unchanged
The Dow closed up 435 points on Wednesday, boosted by the Federal Reserve's decision to keep interest rates steady. The Dow finished above 25,000 for the first time since December 7.
The S&P 500 finished 1.6% higher and the Nasdaq was up 2.2%.
Fed governors unanimously agreed at their first two-day policy-setting meeting of 2019 to keep the federal funds rates, which influences the cost of mortgages, credit cards and other borrowing, at a range of 2.25% to 2.5%. That was largely what Wall Street expected.
Stocks were lifted Wednesday morning, mostly by Boeing and Apple. Boeing, the largest US exporter, posted record sales for 2018. Shares closed more than 6% higher. Apple closed up 3%, despite reporting a drop in iPhone sales Tuesday.
5:09 p.m. ET, January 30, 2019
Jamie Dimon: I'll pay higher taxes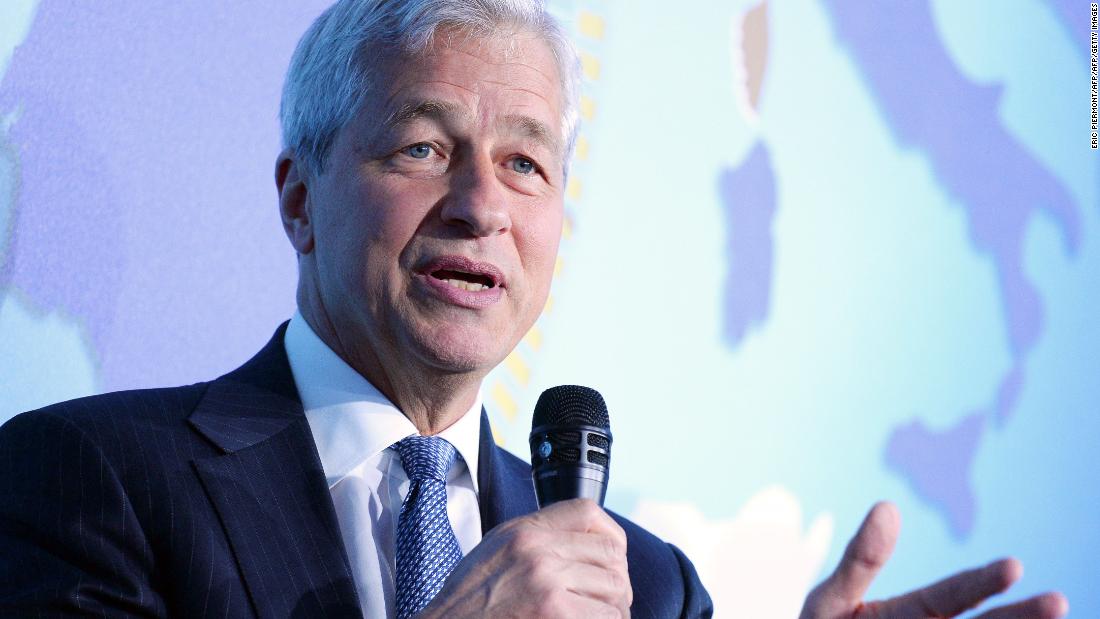 The early 2020 presidential race has everyone talking about taxing the rich, including JPMorgan Chase CEO Jamie Dimon.
The verdict? He's willing to pay higher income taxes.
"I believe that individuals earning the most can afford to pay more, and I have no problem paying higher taxes to address some of the fundamental challenges and inequities in our society," he said in a statement first obtained by CNBC.
But the offer comes with a caveat.
"However, we need to ensure that our tax dollars are going where they can be most effective — like expanding the earned income tax credit and other programs that support the people and communities who really need it," he continued. 
Dimon, the longest serving chief executive on Wall Street, noted that he's also "argued for fair and competitive corporate taxes."
3:14 p.m. ET, January 30, 2019
Fed chair: We're 'patiently awaiting greater clarity'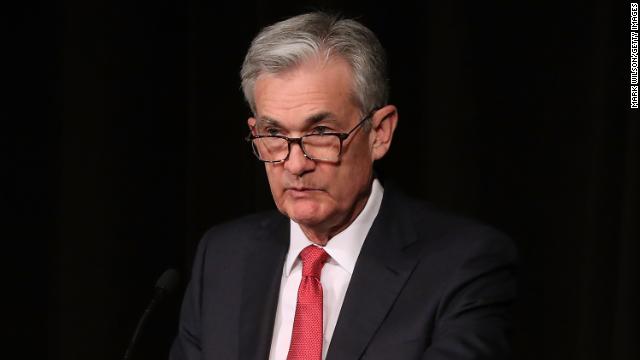 Federal Reserve Chairman Jerome Powell strongly hinted that the Fed may be done raising rates for now — and perhaps for all of 2019.
At a press conference today, he said the American economy could slow, while concerns that inflation could spiral out of control have abated. That means the Fed's case for raising rates has "weakened." It kept its target interest rate steady near 2% Wednesday.
Powell said the uncertainty of the economic and inflation forecasts means the Fed is "patiently awaiting greater clarity." He said December's rate hike didn't match the patience that the Fed now has.
It is also open to slowing the pace of another key tool: the unwinding of its balance sheet. The Fed has been selling off assets it purchased to prop up the economy during the financial crisis.
Update 2:50 pm ET: "Wait and see"
Anyone with "patience" on their Powell press conference bingo board is a winner.
Powell said the Fed is taking a "wait and see" approach to rate hikes as "we will patiently wait and let the data clarify."
He noted the jobs market remains strong, and the Fed continues to expect the American economy will grow at a strong pace this year — although at a slower pace than in 2018.
"Growth has slowed in some major foreign economies, particularly China and Europe. Brexit, ongoing trade negotiations and the effects of the partial government shutdown are problematic."
Powell also noted some surveys of business and consumer sentiment have moved lower.
Update 2:55 pm ET: The shutdown
Powell said the shutdown is "less important" than other impacts on the economy, although he acknowledged that it "will leave some imprint" on first-quarter GDP.
"If that's all there is and there isn't another shutdown, we'll get some of that back in the second quarter," Powell noted. The Congressional Budget Office suggested the shutdown cost the American economy $11 billion, and GDP will never recoup about $3 billion of that.
Powell said that, more than the shutdown, the Fed is concerned that financial conditions have become "significantly tighter" in recent months.
Update 3 pm ET: Did Powell cave?
Asked whether Powell and the Fed caved to President Donald Trump's pressure to stop raising rates, Powell said the Fed only considers economic data when making its rate decisions.
"That's strongly our culture," he said. "We're always going to do what we think is the right thing. We're never going to take political considerations into account."
Powell conceded that the Fed is made up of humans and "We're going to make mistakes."
Update 3:05 pm ET: What the Fed will do in the next recession
Powell said the Fed does not foresee a recession on the horizon. However, if the economy should get much worse in a hurry, the Fed doesn't have much room to reduce interest rates: They remain historically low at around 2%. By contrast, rates were above 5% before the Great Recession.
Powell noted the Fed "could be in a situation in the future where we'd like to cut rates more than we can," although he made clear that the Fed doesn't think "anything like that is in the cards — we have no reason to think we would be."
If that were to happen, Powell said the Fed "would use the full range of our tools," and "there would be room to do substantially more" to rescue the economy.
Update 3:15 pm ET: Trade and America's debt problem
America's trade war with China and tariffs on other countries have not produced any "material effects" on US GDP, Powell said.
But he is concerned with Corporate America and the government's growing debt problem.
Powell said corporate debt poses a "macroeconomic risk," because companies may have to lay off employees to pay back what they owe investors. Powell said the Fed monitors those risks "very carefully," cautioning that "it's a concern — it's something we're watching."
Similarly, Powell said the US government's budget is "on an unsustainable path and that needs to be addressed." He blamed America's health care system, including Medicare and Medicaid, combined with an aging population. Powell said the government will "have to go after that problem," suggesting that lawmakers rein in spending now while the economy is strong.
2:14 p.m. ET, January 30, 2019
Dow bounces after the Federal Reserve leaves rates unchanged
The Federal Reserve just announced it would hold interest rates steady, another clear signal it intends to take a cautious approach in an uncertain economic environment.
The Dow climbed higher on the decision and is now up more than 400 points.
Fed governors unanimously agreed at their first two-day policy-setting meeting of 2019 to keep the federal funds rates, which influences the cost of mortgages, credit cards and other borrowing, at a range of 2.25% to 2.5%.
Today's decision isn't surprising, according to our Paul R. La Monica:
The Fed said it would be "patient" on future hikes.
12:51 p.m. ET, January 30, 2019
Tupperware drops 30% on weak earnings and China concerns
More like Tupper-scare. Shares of Tupperware (TUP) plunged 30% after an abysmal earnings report and a stark China warning.
The home-goods maker said its fourth-quarter 2018 sales fell 14% compared to the same time period a year earlier and missed analysts' expectations. Tupperware also adjusted its 2019 guidance lower.
CEO Tricia Stitzel said on an analyst call that the company is "seeing increasingly problematic consumer spending trends in China as their economy slows down."
Even before today's sharp drop, Tupperware's shares had tumbled nearly 60% over the past year.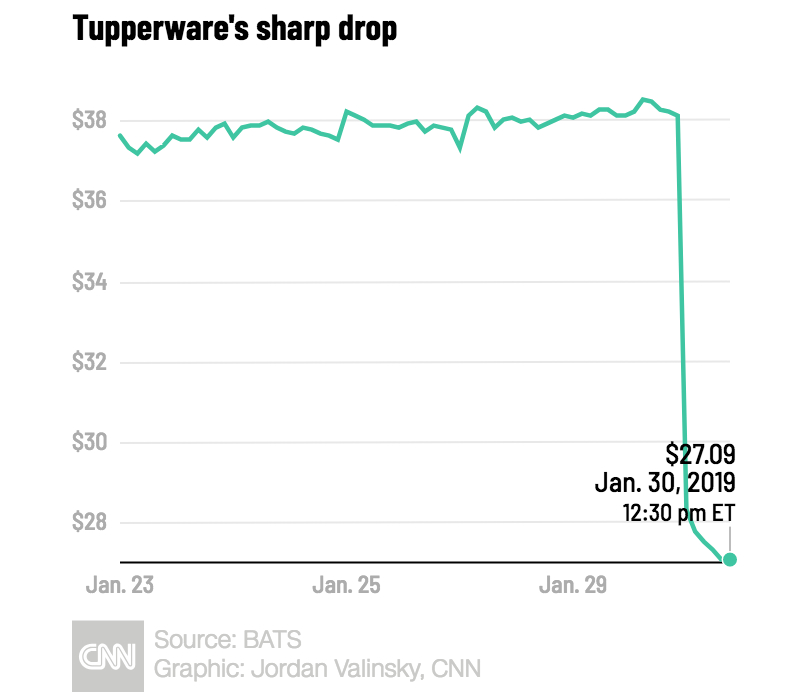 12:29 p.m. ET, January 30, 2019
Here comes that delayed economic data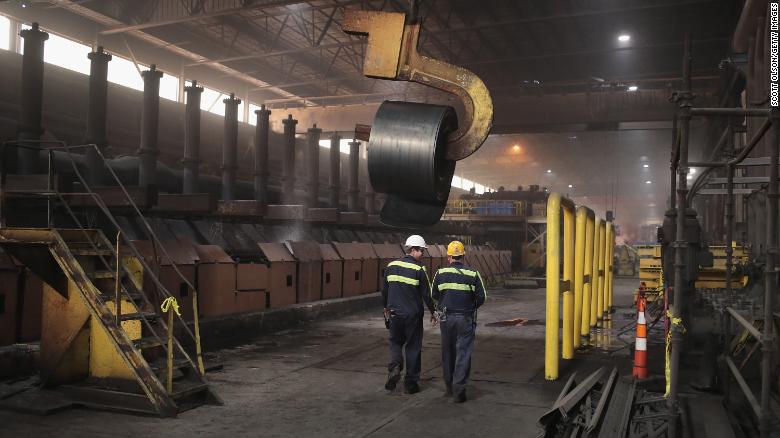 Lots of important economic reports have been held up for weeks due to the partial government shutdown, but some of them will start rolling out this week.
November home sales, which was scheduled to come out on December 27, will be published Thursday by the Census Bureau. Reports on construction spending and wholesale trade – also based on November data -- will both post on Friday.
Next week, the Census Bureau will publish three reports that were due out in January. Manufacturers' shipments, inventories and orders from November will release on February 4. November numbers on goods and services trade will come out on February 6, as will a separate measure of steel imports. 
Still missing: The fourth quarter GDP report that was scheduled to come out today remains delayed. A new release date has yet to be set by the Bureau of Economic Analysis, which publishes the report.
The monthly jobs report will be published by the Labor Department as scheduled on Friday. That department as funded by Congress through September, and remained open during the shutdown.
12:04 p.m. ET, January 30, 2019
Boeing, Apple carry Wall Street sharply higher. Will Jerome Powell keep the party going?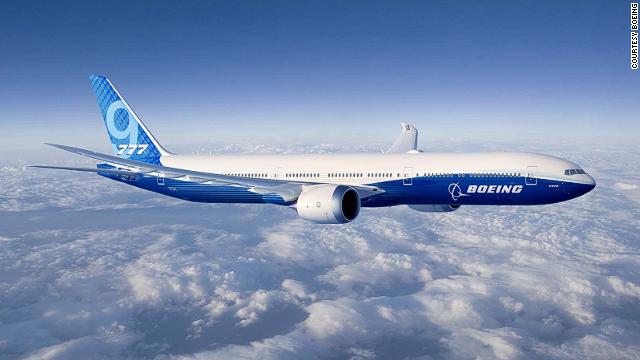 Boeing's blockbuster earnings and guidance are quieting Wall Street's slowdown fears.
Boeing (BA) led the way higher on the Dow, soaring 7% after notching its first $100 billion sales year.
Apple (AAPL) advanced 5% -- despite revealing a drop in iPhone sales. Wall Street was apparently bracing for even worse news from Tim Cook & Co.
Those rallies overshadowed a 4% slide for AT&T (T). The owner of CNN and HBO posted a sales miss on disappointing mobile phone subscription growth.
Meanwhile, US oil prices climbed by another 3% as traders brace for supply constraints caused by US sanctions on Venezuela.
Next up, Jerome Powell and the Federal Reserve. Traders will begin dissecting the Fed policy statement at 2 p.m. ET, followed by Powell's press conference 30 minutes later.