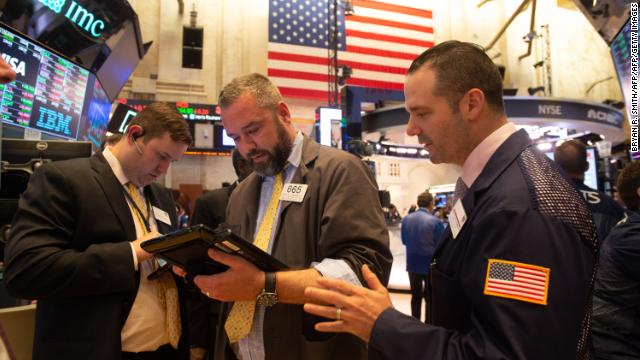 The Dow climbed 184 points on Friday on solid corporate earnings and optimism about the temporary deal to end the government shutdown. The Nasdaq jumped 1.3%, while the S&P 500 advanced 0.9%.
For the week, the Dow and Nasdaq narrowly extended their weekly win streaks to five. It's the longest such streak for the Dow since July and for the Nasdaq since November 2017.
Starbucks (SBUX) advanced 4% after delivering upbeat guidance. Western Digital (WDC) climbed 8% on its outlook.
JetBlue (JBLU) declined 2% after shutdown-related delays at New York and Philadelphia airports.
Intel (INTC) fell 5% after dimming its outlook and posting disappointing sales.