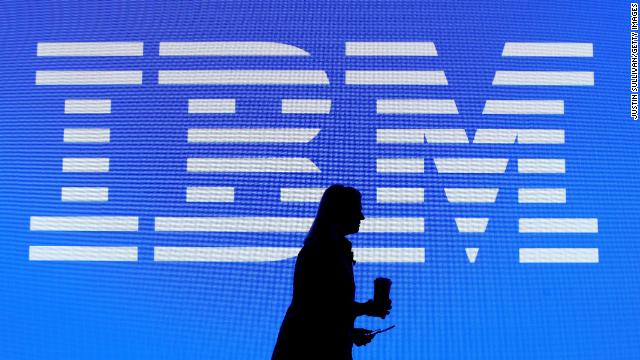 A trio of blue-chip companies carried the Dow 171 points higher Wednesday.
But the broader markets experienced more moderate gains. The S&P 500 inched up 0.1%, while the Nasdaq dipped slightly.
Dow component IBM (IBM) surged 8.5% on upbeat results and guidance. It was IBM's second-best day in the past decade.
Earnings beats also lifted Comcast (CMCSA), Procter & Gamble (PG) and United Technologies (UTX) sharply higher.