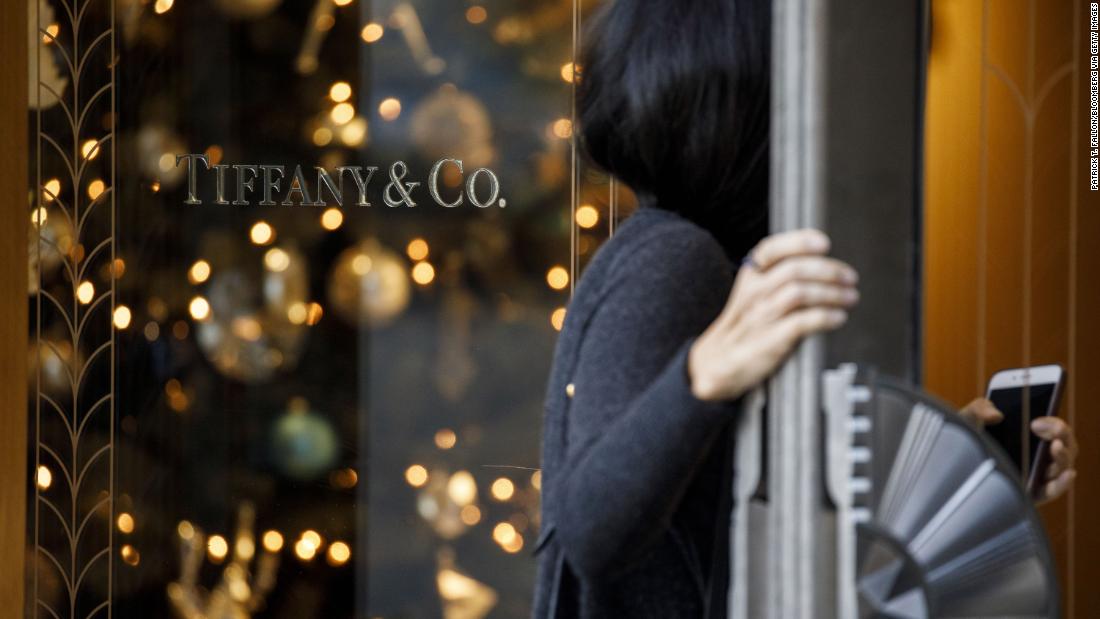 Tiffany & Co. (TIF) says last year's holiday sales fell "short of our expectations."
The luxury jeweler says same-store sales declined 2% and global net sales slipped 1% for the last two months of 2018. It blames the drops on fewer sales to foreign tourists and lower demand from local shoppers in the Americas and Europe.
The company says it believes those customers "may have been influenced more than expected by external events, uncertainties and market volatilities."
Tiffany reports fourth-quarter earnings in March. The company also says it expects its 2019 global net sales to increase by a "low-single-digit percentage" compared to last year.
It's a tarnished time for mall diamonds. Signet, which owns Jared, Zales and Kay jewelers, reported Thursday a 1.3% drop in same-store sales during the holidays. The less-than-glittering guidance sent the stock down 20%.