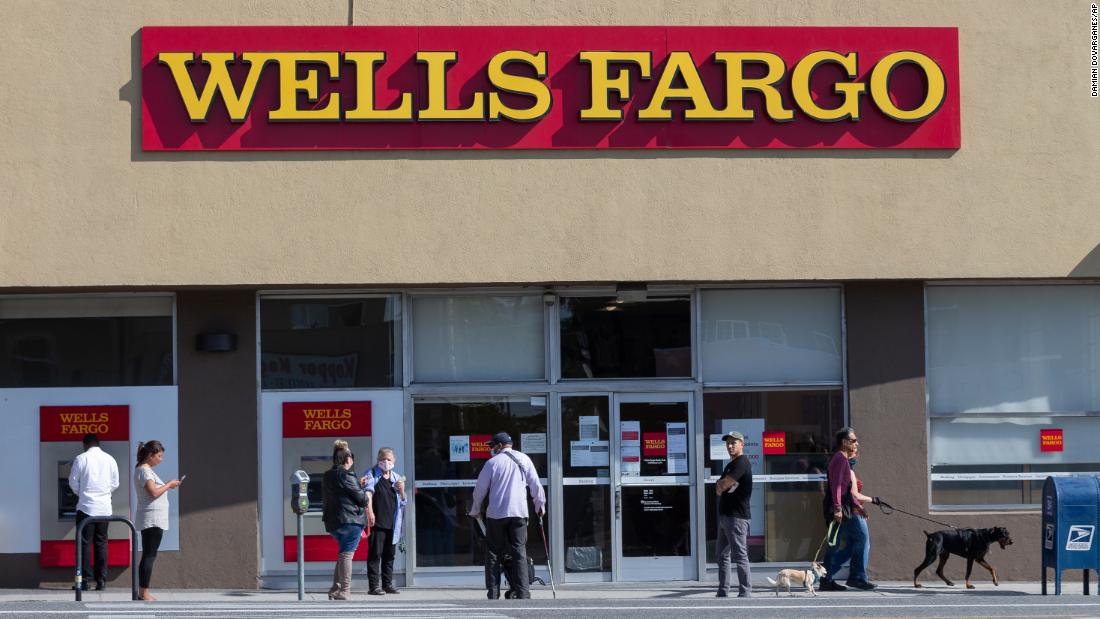 Wells Fargo is bracing for financial trouble caused by the coronavirus crisis.
The bank announced Tuesday a deeper-than-expected 89% plunge in first-quarter profit, driven largely by a $3.1 billion reserve build to protect against bad loans.
The reserve build "reflected the expected impact these unprecedented times could have on our customers," Wells Fargo (WFC) CFO John Shrewsberry said in a statement.
Wells Fargo's provision for credit losses spiked to nearly $4 billion, compared with $845 million the year before. The bank cited "forecasted credit deterioration due to the COVID-19 pandemic."
Revenue dropped 18% to $17.7 billion, also missing estimates.
Wells Fargo reported a 5% jump in period-end loans to $1 trillion. That growth could accelerate this quarter because the Federal Reserve recently removed penalties on Wells Fargo to free the troubled bank to lend to small businesses.
Deposits also climbed 4% to $1.4 trillion.
Wells Fargo's results were also hurt by a $950 million impairment of securities "driven by economic and market conditions." That writedown largely relates to venture capital and private equity partnerships.