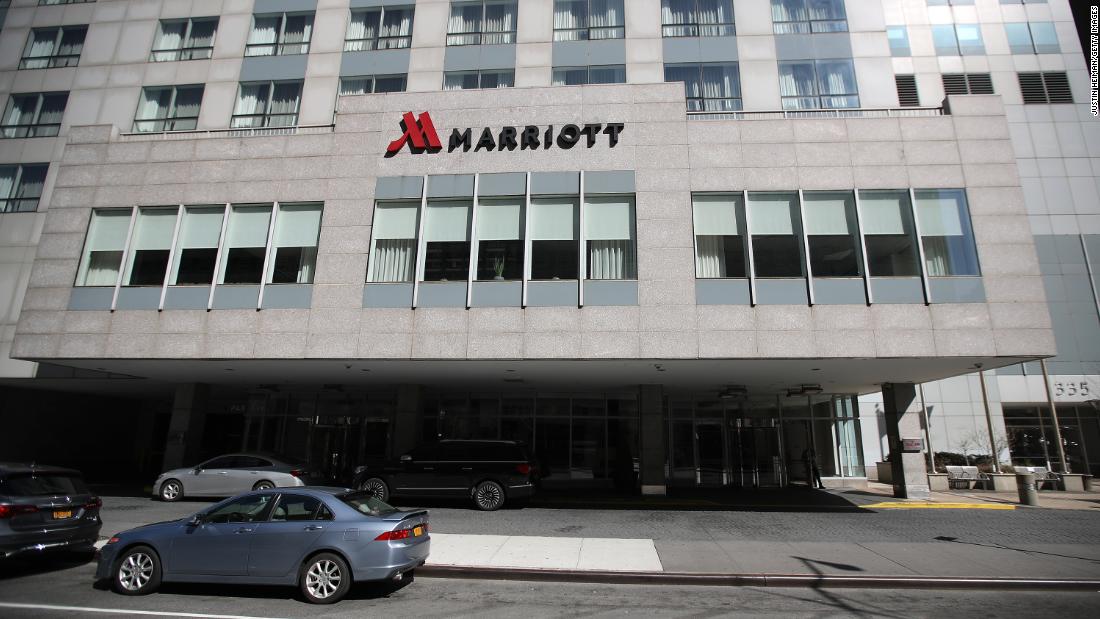 The coronavirus crisis is crushing Marriott's (MAR) business and it's only going to get worse, the company warned.
Marriott revealed that 25% of 7,300 hotels are currently closed and it expects even more closures in the near future. It doesn't expect improvement until "there is a view that the spread of Covid-19 has moderated and governments have lifted restrictions."
Occupancy rates in North America are around 10% with 16% of its roughly 5,300 hotels being temporarily closed.
The world's largest hotel chain said it can't yet measure the "financial impact of this unprecedented situation" and "expects that it will continue to be material to the company's results."
But the company said it expected a 60% decline in revenue per available room in March and 23% during the first quarter.
Marriott also said that it drew down $1.5 billion on its line of credit. Shares rallied 4% in early trading.