The Dow soars as coronavirus slows: April 6, 2020
By CNN Business
Updated
10:49 a.m. ET, April 7, 2020
4:30 p.m. ET, April 6, 2020
This blog is now closed. Please check back tomorrow for more markets news.
4:30 p.m. ET, April 6, 2020
Fiat Chrysler postpones annual meeting - and dividend
From CNN Business' Chris Isidore
Fiat Chrysler announced that its annual shareholders meeting, originally set for April 16, has been postponed to an undetermined date in "late June."
The postponement also means that it will postpone a decision on the 2019 €1.1 billion, or $1.2 billion, dividend that was announced at the time it agreed to a merger with French automaker PSA Group, the maker of Peugeot.
Numerous companies have switched to virtual annual meetings in the face of the coronavirus outbreak. Several have also suspended their dividends in an effort to save cash. Automakers are facing a sharp drop in auto sales and the temporary closure of most auto plants in Europe and North America.
4:06 p.m. ET, April 6, 2020
Wall Street had its best day in two weeks
From CNN Business' Anneken Tappe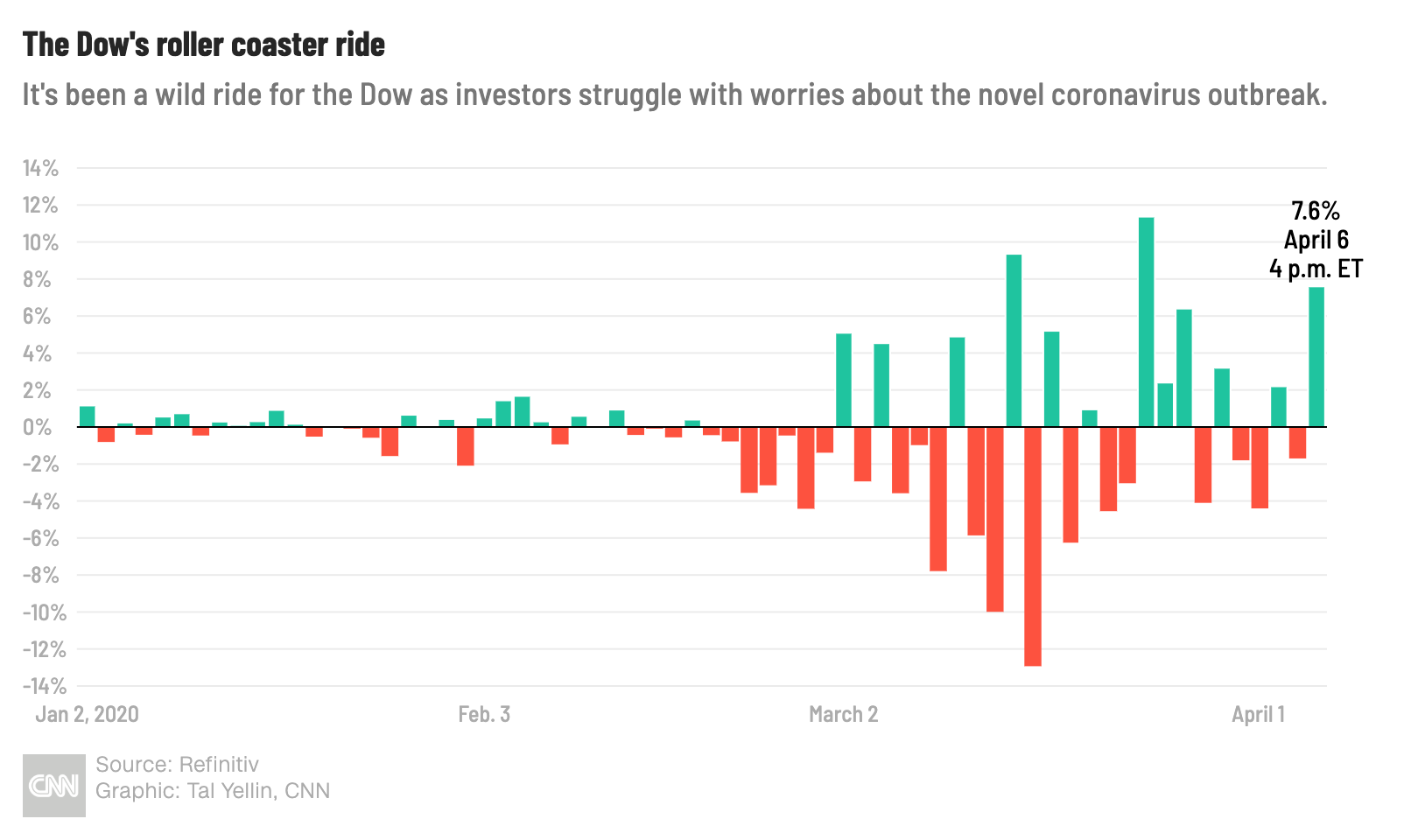 US stocks closed near session highs Monday on optimism about a slowdown in new coronavirus infections.
It was the stock market's best day since March 24.
It's a shortened trading week for US markets, which will be closed for Good Friday.
3:45 p.m. ET, April 6, 2020
Expected rebound might not be enough to outweigh current crisis, says Capital Economics
From CNN Business' Anneken Tappe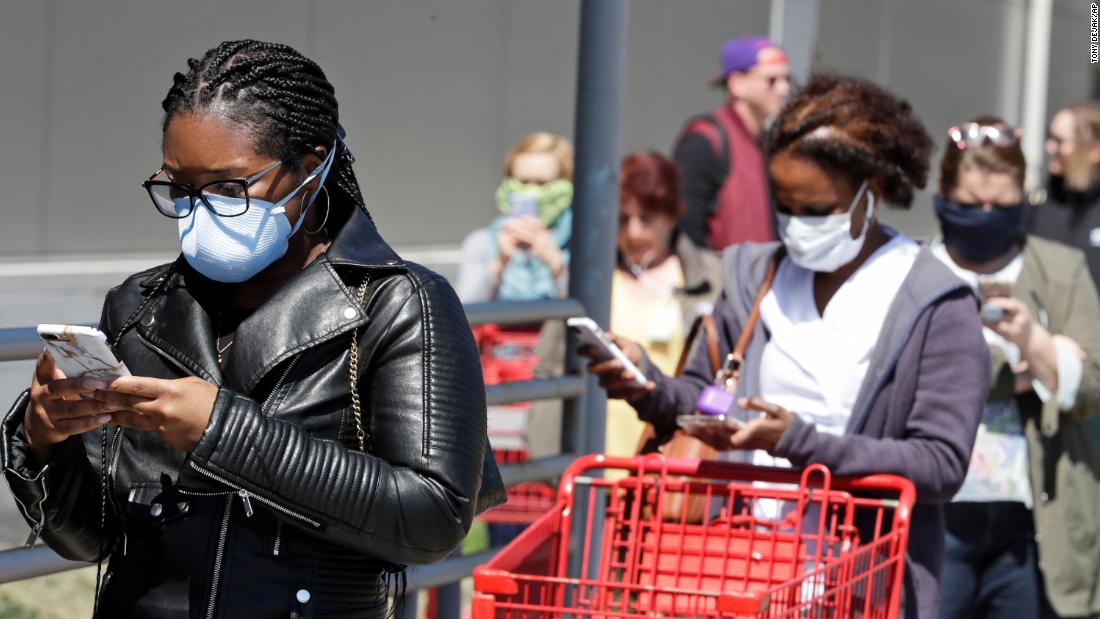 Economists think the coronavirus recession will be short and sharp, followed by a rebound in the second half of the year. But it might not be quite that simple.
"Even allowing for a recovery in the second half of the year, we estimate that GDP growth for this year as a whole will be -5%," said Paul Ashworth, chief US economist at Capital Economics, in a note.
He expects the economy wouldn't see its true rebound until 2021, with 6.5% growth. "But there is tremendous uncertainty about exactly how bad the damage will be, not least because it depends on the growth in new infections," Ashworth noted.
He anticipates a 40% annualized GDP drop in the second quarter, with the unemployment rate spiking to 12.5%.
Consumer spending, which is the backbone of the American economy, will fall by more than 40% annualized, Ashworth said. Although it is expected to rebound quickly after the pandemic is over, it could still take some time until it's back at its previous rate. This year, consumption will contract by 5%, he said.
Ashworth did note that both the Federal Reserve and the government have reached deep into their toolboxes to support the economy, which will help the recovery.
10:49 a.m. ET, April 7, 2020
Mortgage industry sounds the alarm on cash crunch caused by $2 trillion stimulus law
From CNN Business' Matt Egan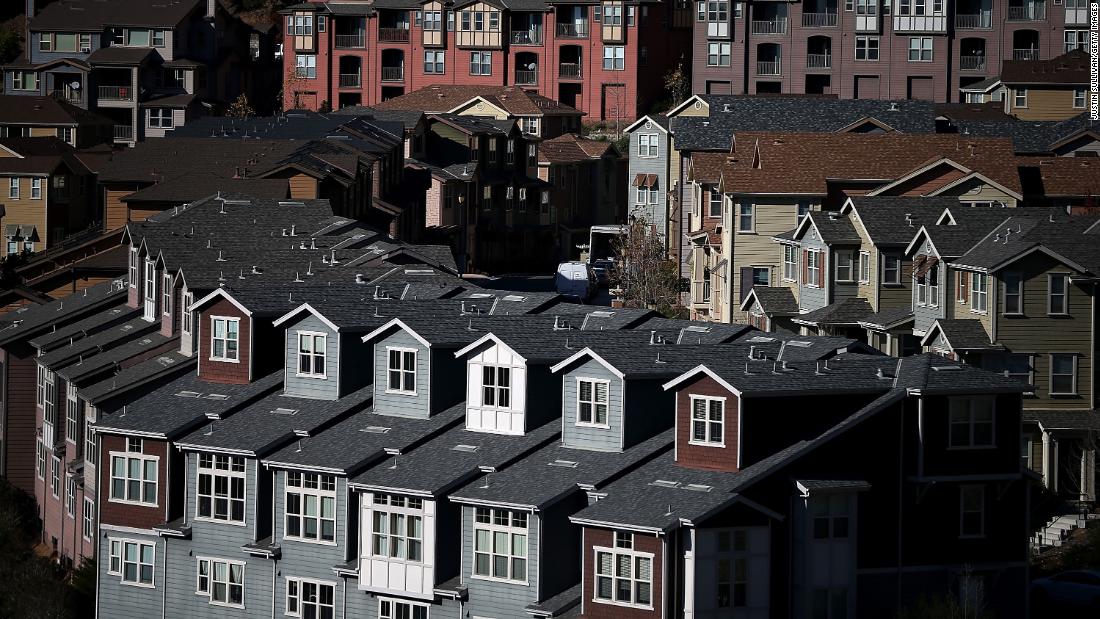 The mortgage industry is warning the federal government to take urgent action to prevent turmoil in the real estate market.
The $2 trillion stimulus law allows homeowners harmed by the coronavirus crisis to postpone mortgage payments for up to 12 months. Mortgage servicers have been pleading for weeks with the Federal Reserve and Treasury Department to provide emergency lending to make that possible.
"Any further delay could lead to greater uncertainty and volatility in the market," a coalition of financial industry and affordable housing advocates wrote in a statement Monday.
The group urged the regulators to establish a "strong, reliable source of liquidity for mortgage forbearance -- and to do so quickly."
The problem is that even though homeowners can postpone payments, mortgage servicers are still on the hook with investors to keep paying principal and interest. And many of those servicers just don't have the cash for that.
Mortgage executives have said failure to take action could cause a crippling collapse of servicers.
"It would be complete contagion. It would turn into a housing crisis," Jay Bray, CEO of mortgage servicing firm Mr. Cooper, previously told CNN Business.
3:05 p.m. ET, April 6, 2020
Delayed OPEC meeting rattles oil market as crude sinks 8%
From CNN Business' Matt Egan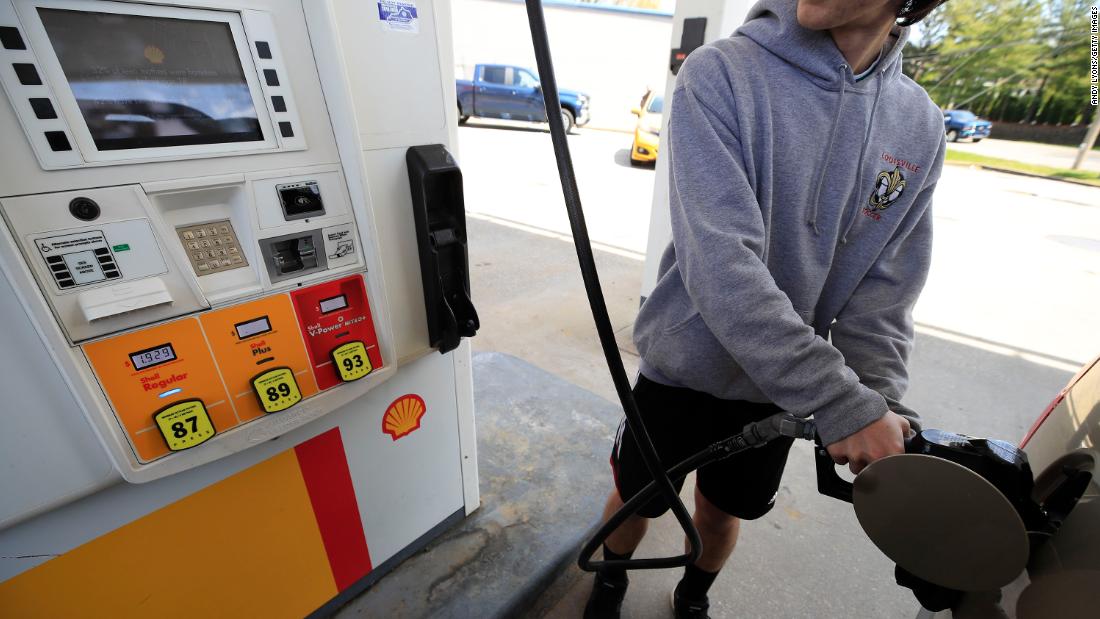 Confidence in OPEC and Russia's ability to rescue the oil market is fading just a bit.
US oil prices tumbled 8% Monday to $26.08 a barrel, giving back a chunk of last week's record-shattering spike.
The slide comes after OPEC and Russia postponed Monday's highly-anticipated meeting until Thursday.
Momentum towards a major agreement between Saudi Arabia and Russia on production cuts caused crude to skyrocket by a record 32% last week. That included a 25% surge last Thursday, the biggest one-day gain since oil futures started trading on NYMEX in 1983.
"Saudi Arabia and Russia need time to work out their issues in advance so as not to have a repeat of the last failed meeting in early March that sent the industry into a tailspin," said Ryan Fitzmaurice, energy strategist at Rabobank.
Oil prices have collapsed 61% this year because of an unprecedented decline in demand due to coronavirus travel restrictions and excess supply from Russia and Saudi Arabia.
Although output cuts by Russia and Saudi Arabia would ease pressure on oil, they would not be nearly enough to offset lost demand caused by the health crisis.
3:04 p.m. ET, April 6, 2020
Sort of good news? Investors no longer extremely afraid
From CNN Business' Paul R. La Monica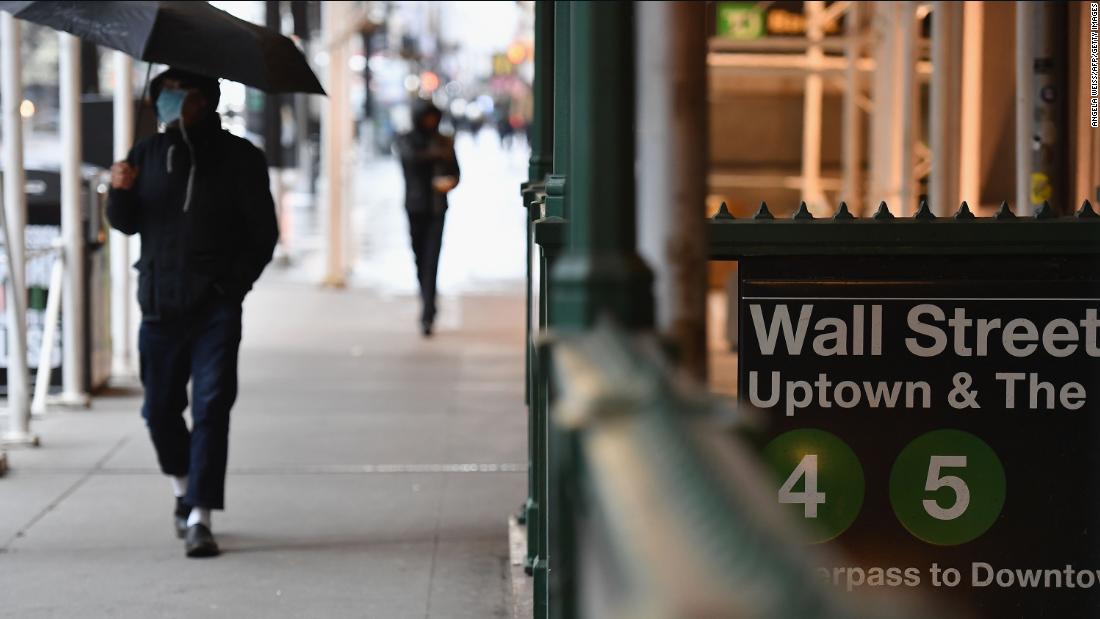 The worst may not be over for the US economy just yet. But it's possible that the stock market might have bottomed. At the very least, it appears that investors are no longer as panicked as they were a few weeks ago.
The CNN Business Fear & Greed Index, which looks at the VIX (VIX) volatility gauge and six other measures or market sentiment, is now registering Fear levels as opposed to Extreme Fear. The index is at 27. Anything at 25 or under is Extreme Fear.
This is the first time the index has been out of Extreme Fear mode since February 24. The index sunk as low as 2 on March 12, the day the Dow fell more than 2,300 points -- a drop of 10% that ended the eleven-year long bull market.
Stocks continued to plummet until March 23. Since then, the Dow has rebounded by more than 22% from its lows of the year -- including a nearly 6% pop on Monday. The S&P 500 and Nasdaq are up nearly 20% from their late March lows as well. And the VIX has plunged almost 50%.
Of course, this doesn't necessarily mean that stocks have definitively bottomed and that a new bull market has begun. After all, the Nasdaq is still down 13% year-to-date while the S&P 500 has fallen 19%. And the Dow, which counts hard hit Boeing (BA), Raytheon (RTX) and Exxon Mobil (XOM) among its 30 members, has plunged 22% in 2020.
3:13 p.m. ET, April 6, 2020
Stocks stick near session highs
From CNN Business' Anneken Tappe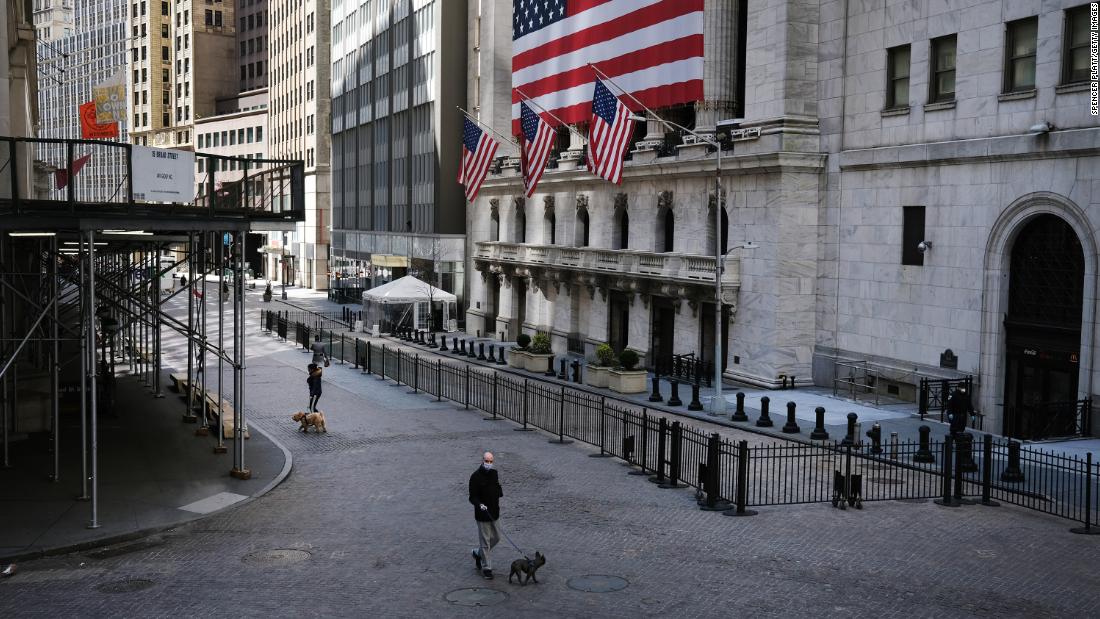 US stocks remain near session highs in the early afternoon. Apparently nothing can derail the positive market sentiment about a slowdown in the rate of coronavirus infections over the weekend.
3:08 p.m. ET, April 6, 2020
New York Fed survey shows consumer expectations fell off a cliff in March
From CNN Business' Anneken Tappe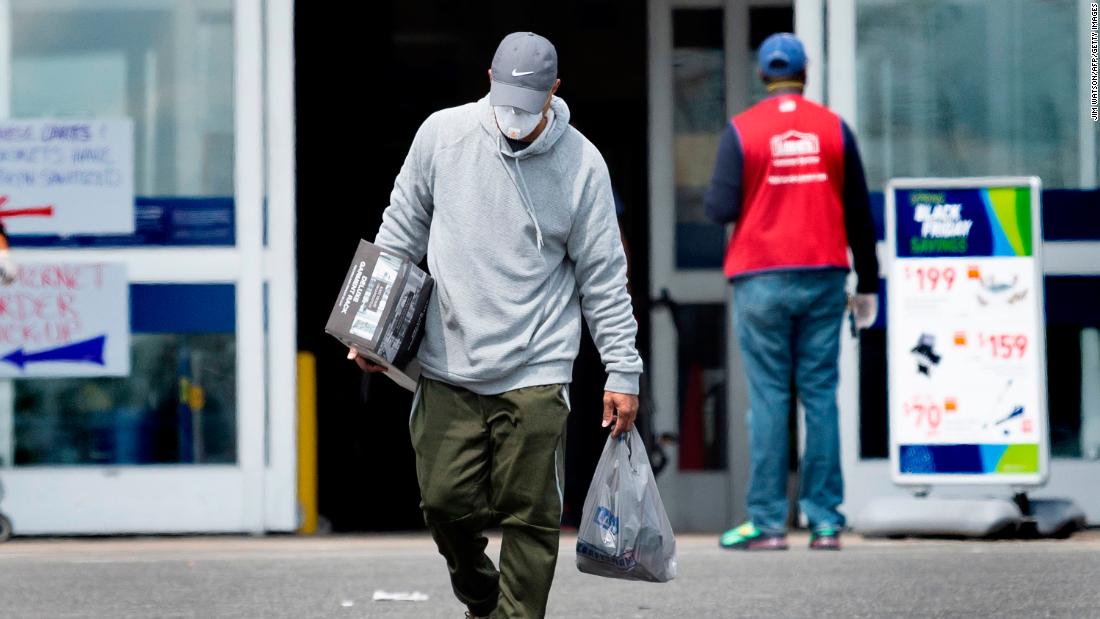 As coronavirus takes its toll on economic data, consumer surveys are also beginning to unveil the impact the outbreak has had on confidence and expectations.
The New York Fed's March survey of consumer expectations showed "a substantial deterioration in financial and economic expectations, including sharp declines in household income and spending growth expectations," according to a post on the central bank's blog.
This decline in expectations held true across age, education and income brackets.
The perceived probability of losing employment soared to 18.5% -- the highest level ever recorded since the survey started in June 2013.
Expectations for median household income and median household spending power both also dropped. This is important because consumer spending is the backbone of US economic growth.
At the same time, respondents on average saw a 47.7% chance that that US stock prices will be higher 12 months from now, which is a new high and suggests that people expect an eventual rebound from the crisis.