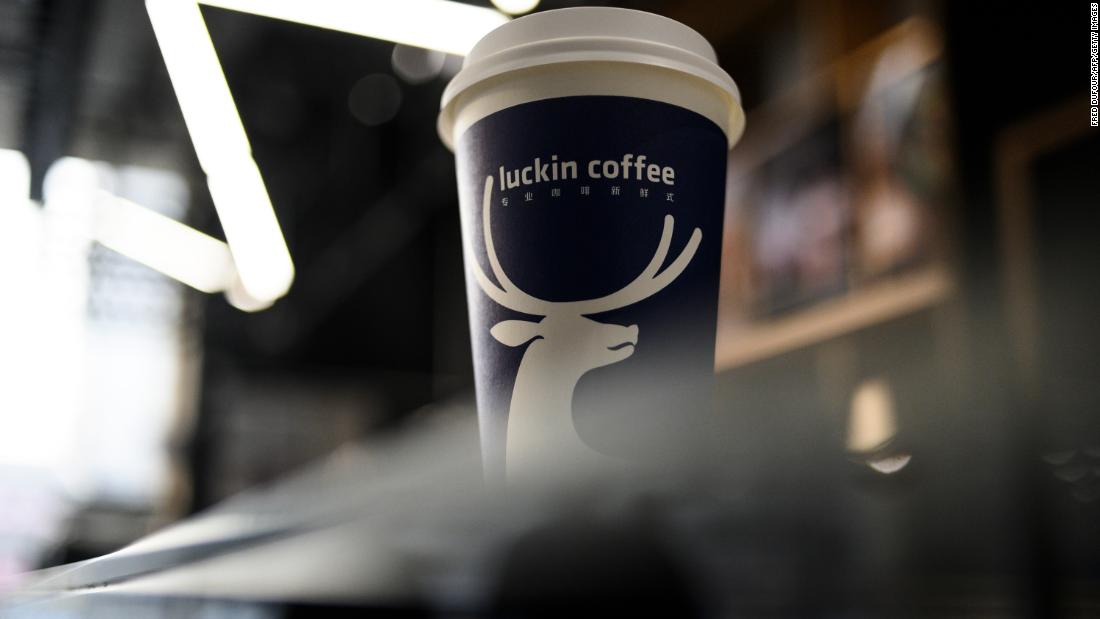 China's Luckin Coffee (LK) has been hit hard by questions about its accounting practices. Shares plummeted more than 75% last Thursday after Luckin said in a Securities and Exchange Commission filing that sales may have been inflated by fabricated transactions and that the scheme was orchestrated by its chief operating officer -- who has since been put on suspension.
But are Chinese consumers rallying behind the nation's homegrown rival to Starbucks (SBUX)? Mobile data analytics company Apptopia said Monday that downloads of the Luckin app on Apple's (AAPL) iOS hit a daily record on Sunday. The app was installed 307,000 times. The previous best day was 107,000 installs in October 2018.
Adam Blacker, vice president of insights and global alliances for Apptopia, said in an email to CNN Business that he could not find any specific reason to explain the sudden surge. There is no evidence of new Luckin discounts or other promotions for example.
But according to a story on Quartz Monday, there is strong support for Luckin among Chinese consumers on Chinese social media site Weibo. That isn't helping Luckin's stock in the United States though. Shares fell another 16% Friday and were down 14% Monday to their lowest level since going public last May.