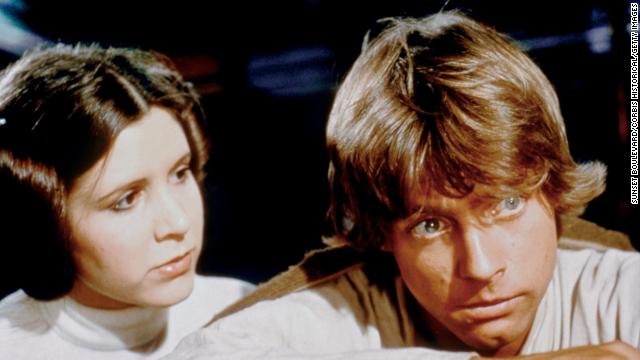 The galaxy far, far away has landed on Disney+
Lucasfilm president Kathleen Kennedy told investors that the original "Star Wars" trilogy, as well as the prequels, "Star Wars: The Force Awakens" and "Rogue One," will be on the service on day one of the service.
Other films such as "Star Wars: The Last Jedi" and "Solo" will pop up on Disney+ in the first year.
That's interesting since it indicates that Disney likely bought back the rights to show the films. They had been owned by CNN parent Turner, which is now along with its parent WarnerMedia owned by AT&T (T). Of course, WarnerMedia is planning a streaming service of its own this year.