Disney unveils Disney+, its new streaming service
8:13 p.m. ET, April 11, 2019
Here's how much Disney+ will cost and when it will launch
Disney+ will be here in time for the holidays.
The company's new streaming service will launch on November 12, 2019 in North America. It'll cost $6.99 a month and $69.99 a year.
Disney (DIS) said it expects to have 60 million to 90 million subscribers by end of fiscal year 2024.
7:54 p.m. ET, April 11, 2019
'The Mandalorian' gets its own Disney+ series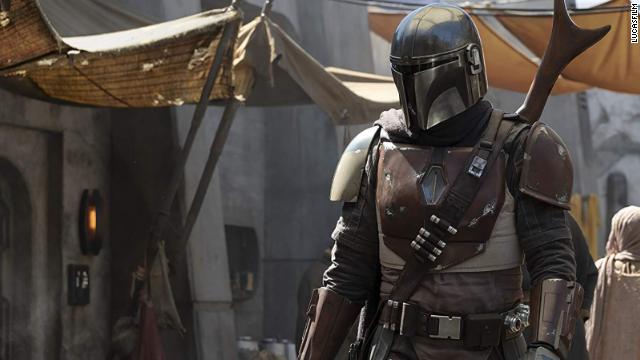 "The Mandalorian" is, by all indications, the flagship series for Disney+.
Lucasfilm president Kathleen Kennedy and director Jon Favreau, who is producing the series, said that the series will be available on day one.
The series, which follows a helmet wearing Boba Fett-esque bounty hunter played by Pedro Pascal, will be eight episodes, according to Favreau.
The director said they are currently putting the finishing touches on the show so that it "looks like 'Star Wars,'" which means a lot of visual effects.
The good news is that the sizzle reel and clips they showed looked exactly like what "Star Wars" has always look liked: adventurous, dark and set, well, you know, in a galaxy far, far away.
7:47 p.m. ET, April 11, 2019
The galaxy of 'Star Wars' films are zooming over to Disney+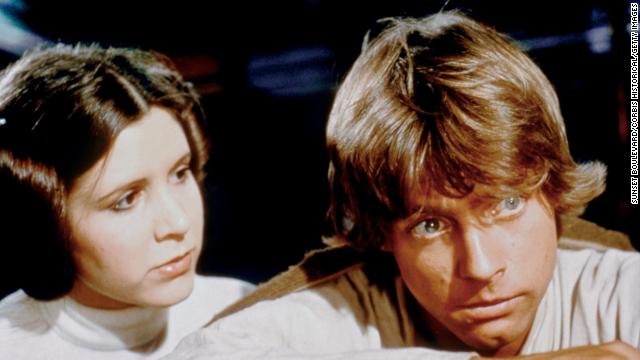 The galaxy far, far away has landed on Disney+
Lucasfilm president Kathleen Kennedy told investors that the original "Star Wars" trilogy, as well as the prequels, "Star Wars: The Force Awakens" and "Rogue One," will be on the service on day one of the service.
Other films such as "Star Wars: The Last Jedi" and "Solo" will pop up on Disney+ in the first year.
That's interesting since it indicates that Disney likely bought back the rights to show the films. They had been owned by CNN parent Turner, which is now along with its parent WarnerMedia owned by AT&T (T). Of course, WarnerMedia is planning a streaming service of its own this year.
7:35 p.m. ET, April 11, 2019
Marvel heroes are getting a ton of original shows on Disney+
Marvel is a $18.5 billion film franchise and now it'll have original shows on Disney+. A lot of original shows.
Here's the lineup, announced on stage by Marvel Studios president, Kevin Feige:
"Wanda Vision" -- This series will star Vision and Scarlet Witch (even though both were killed by Thanos in "Infinity War"). Feige didn't explain what the show was about, but showed concept art of Vision and Scarlett dressed in black and white like the family from "Leave it to Beaver."
"Falcon & Winter Solider" -- This will showcase two heroes who started as enemies and became friends (again, both were killed by Thanos). Feige said the series will be a "deeper dive" where fans will learn about these heroes.
"Loki" -- This series will star Tom Hiddleston as Thor's brother, Loki. Feige didn't say much about it other than it'll have Loki's trademark mischief (Loki was also killed by Thanos).
"What If..." -- This was Marvel's most interesting show announcement: "What If..." will be an animated series that will wonder what life would've been like if things went a different way. For instance, Feige said that he first episode the show will ask what would have happened if Steve Rogers never became Captain America.
7:17 p.m. ET, April 11, 2019
Woody, Buzz and Forky are heading to Disney+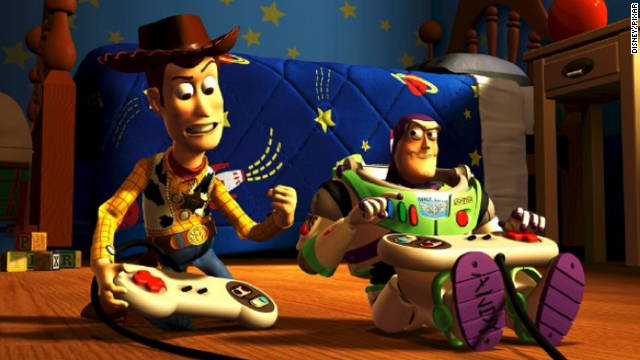 If you want to take part in Woody and Buzz's adventures, Disney+ has you covered.
Pete Docter, the chief creative officer at Pixar, told investors that 18 Pixar films will available on the service when it launches. Its shorts like the Academy Award winning "Bao" will be there too.
Another short about two "Toy Story" characters, "Forky Asks A Question" and "Lamp Life," will be available for fans to watch when the service launches.
"We are not slowing down," Docter said. "We are thrilled to show you more on the big screen and Disney+."
7:06 p.m. ET, April 11, 2019
Disney's animated classics will be available on Day One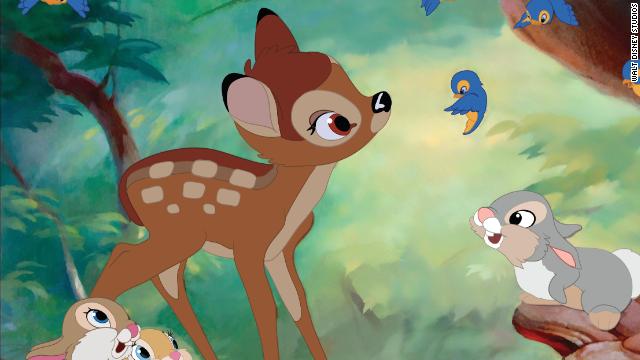 Disney was built on animation and so is Disney+.
For years, Disney has famously kept many of its animated hits in its "Disney vault," but now they'll have a home on Disney+.
Jennifer Lee, chief creative officer of Walt Disney Animation, announced that the studio's "13 film signature collection," which includes classics like "Bambi," "The Jungle Book," "Snow White and Seven Dwarfs" and "Aladdin," will be available on Disney+ on day one.
It will also be the exclusive home of "Frozen II" next summer.
7:07 p.m. ET, April 11, 2019
Here's what Disney+ looks like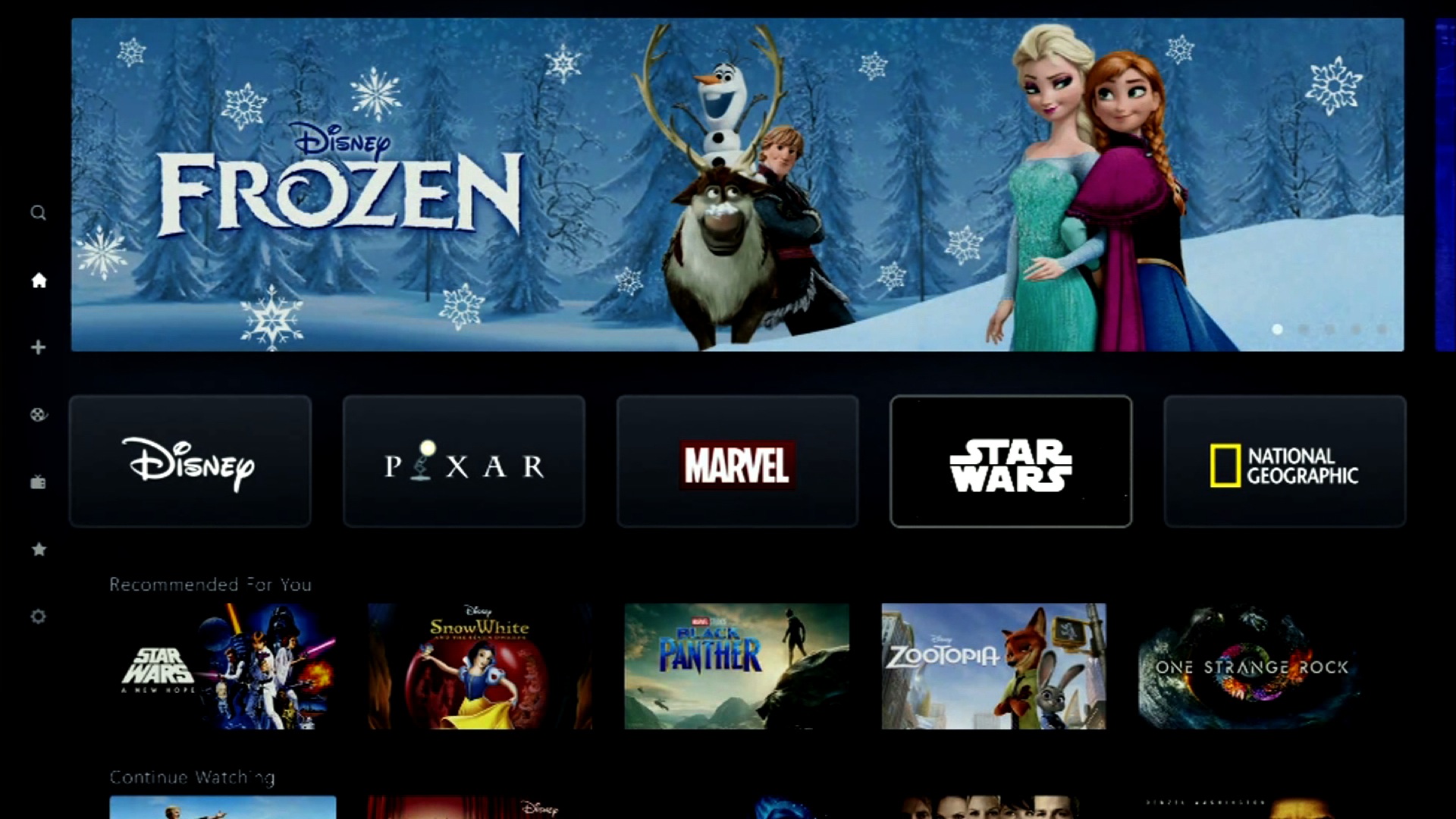 Finally, we got what came for: a demo of Disney+.
But suffice to say that the interface looks a lot like the interface for Apple TV or Netflix (think of a grid of brands and content). At the top is the "hero carousel" that will have Disney+ originals, films and series.
"Brand areas," aka little boxes that say Pixar or Marvel on them, populate the Disney homepage. When you hover over, say, the Disney box, fireworks go off behind the iconic Disney (DIS) castle.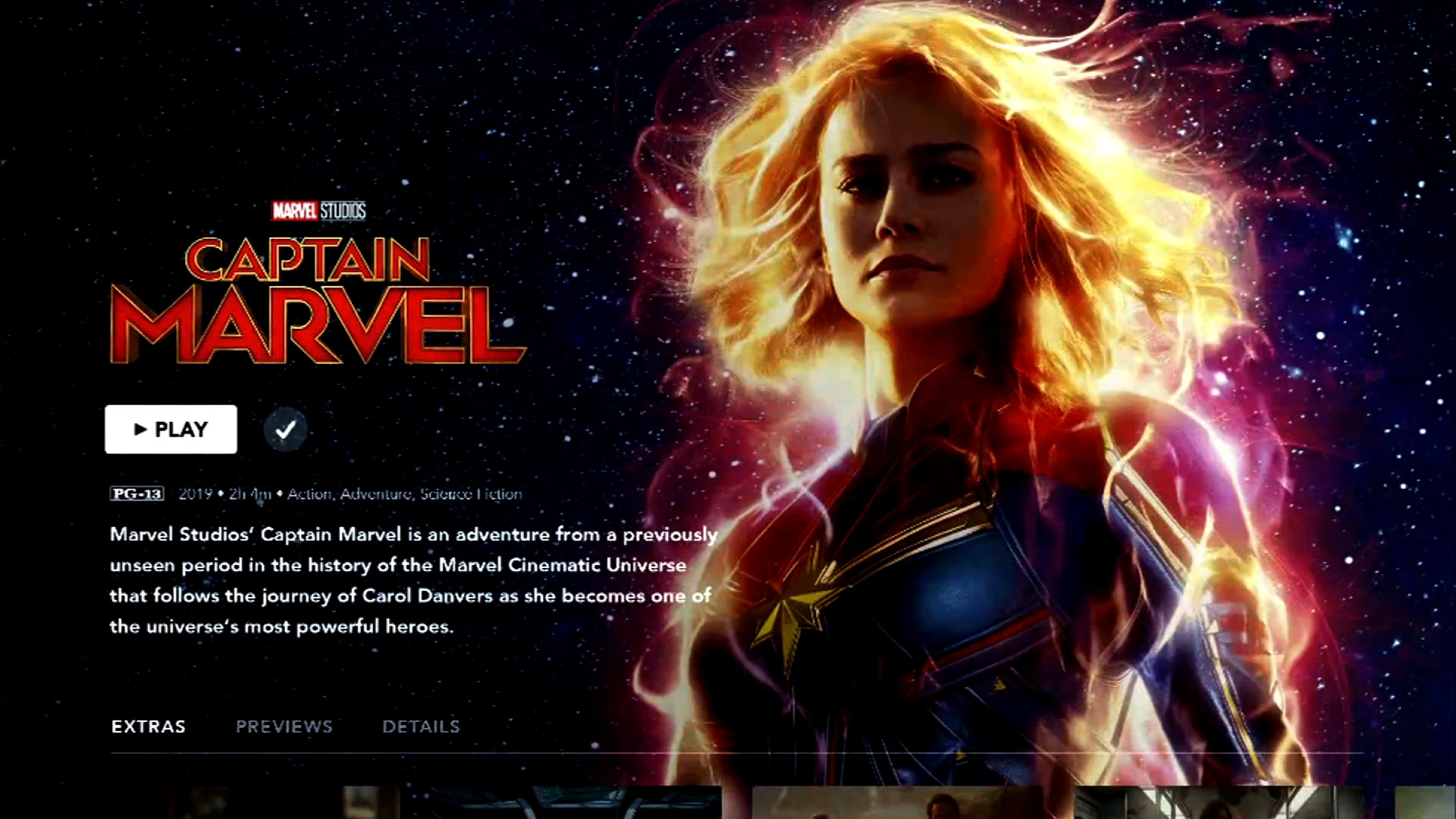 When you click on a title, such as "Captain Marvel," which will be available at launch, it takes you to a title page that offers the film in high def, including 4K.
The Disney+ homepage is for navigation, of course, but it's about showing consumers everything it owns, and reminding them that Disney is the only place to get it all.
7:01 p.m. ET, April 11, 2019
Disney's films have made $37 billion since 2006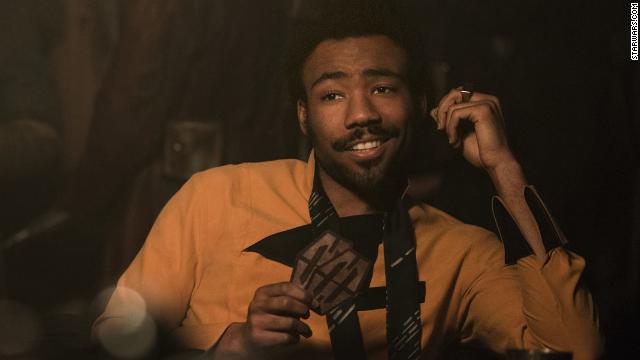 It's no shock that Disney (DIS) has been big at the box office, but here's how big Disney is at the box office.
It has released 44 films since 2006 and those films have grossed $37 billion. That's an average of $850 million per movie across its many brands, such as Marvel and "Star Wars."
All of them will be released on Disney+ starting with "Captain Marvel."
6:57 p.m. ET, April 11, 2019
Disney has the best hold music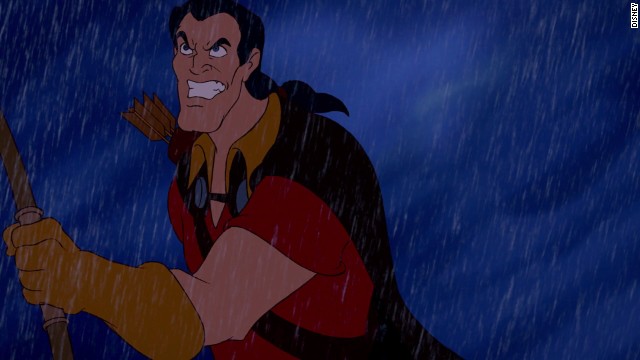 We're currently in a break at Disney's Investor Day event, but that doesn't mean that Disney (DIS) isn't being Disney in the meantime.
During the 15 minute break, the company has been playing classical piano versions of its classic hit songs such as "Gaston" from "Beauty and the Beast," songs from "Mary Poppins" and "Under the Sea" from "The Little Mermaid."
Now I'm going to have all those songs stuck in my head all day.