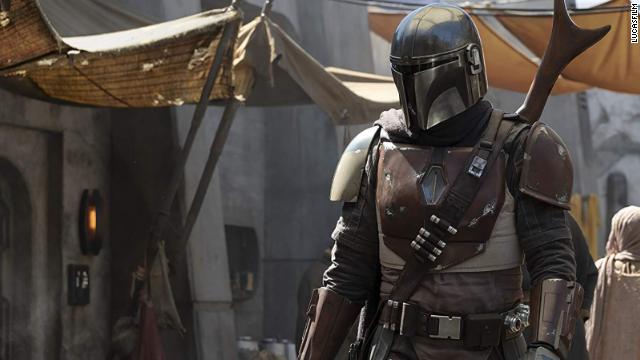 "The Mandalorian" is, by all indications, the flagship series for Disney+.
Lucasfilm president Kathleen Kennedy and director Jon Favreau, who is producing the series, said that the series will be available on day one.
The series, which follows a helmet wearing Boba Fett-esque bounty hunter played by Pedro Pascal, will be eight episodes, according to Favreau.
The director said they are currently putting the finishing touches on the show so that it "looks like 'Star Wars,'" which means a lot of visual effects.
The good news is that the sizzle reel and clips they showed looked exactly like what "Star Wars" has always look liked: adventurous, dark and set, well, you know, in a galaxy far, far away.