What to watch on the final day at Davos
8:12 a.m. ET, January 25, 2019
George Soros in Davos: Chinese tech companies cannot be allowed to dominate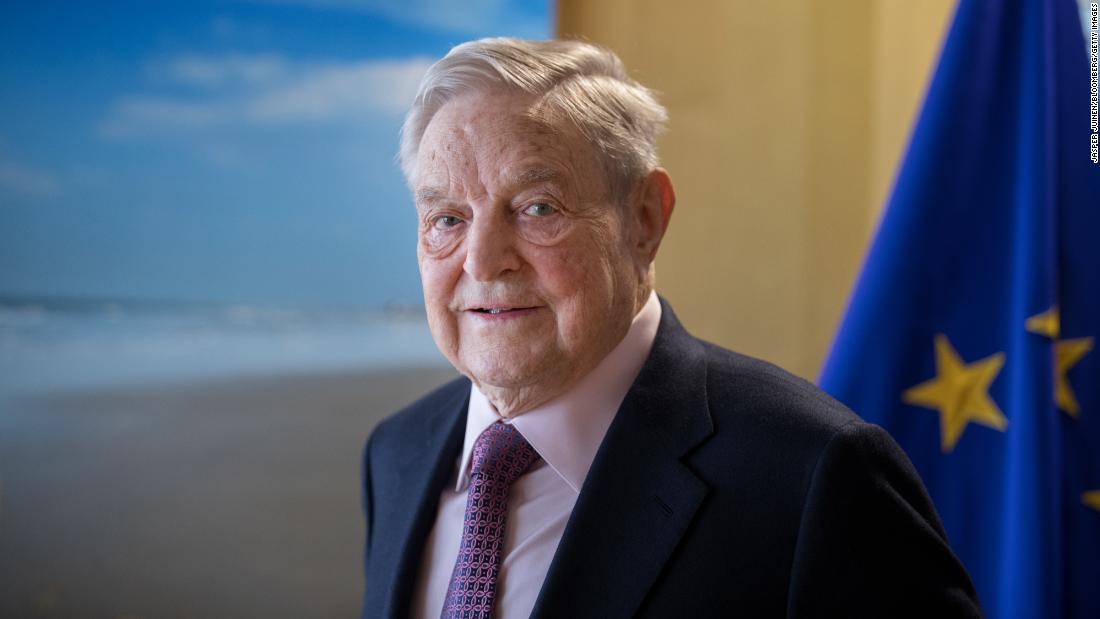 George Soros has labeled China's President Xi Jinping the "most dangerous enemy" of open societies and recommended a crackdown on Chinese tech companies.
The billionaire said Thursday in Davos that artificial intelligence and machine learning pose a grave threat when they are controlled by authoritarian states. He singled out the use of such technologies by the Chinese government as a "mortal danger."
In a provocative speech delivered to journalists and executives attending the World Economic Forum, Soros warned that the Chinese government was developing a "social credit" system that would monitor people living there.
Soros urged the United States to aggressively counter the threat.
"Instead of waging a trade war with practically the whole world, the United States should focus on China," said the former hedge fund manager.
Soros also said the United States should apply more pressure to Chinese tech companies Huawei and ZTE, which have been labeled national security threats by some US officials.
"Instead of letting ZTE and Huawei off lightly, [the United States] needs to crack down on them," Soros said. "If these companies came to dominate the 5G market, they would present an unacceptable security risk for the rest of the world."
Huawei and ZTE make telecommunications equipment and smartphones, and both have been caught up in the trade war between China and the United States. The companies have denied that their products pose a security threat.
Hua Chunying, a spokeswoman for China's Foreign Ministry, shot back at Soros on Friday, accusing him of twisting the facts.
"We hope to see a certain American individual correct his attitude, broaden his horizons and view China's development in an objective, reasonable and correct manner," Hua told reporters in Beijing.
Soros warned last year in Davos about the danger posed by major tech companies including Google and Facebook, arguing they were monopolies intent on growing ever-more powerful.
1:19 p.m. ET, January 24, 2019
David Rubenstein on US government shutdown: 'They have to get it done'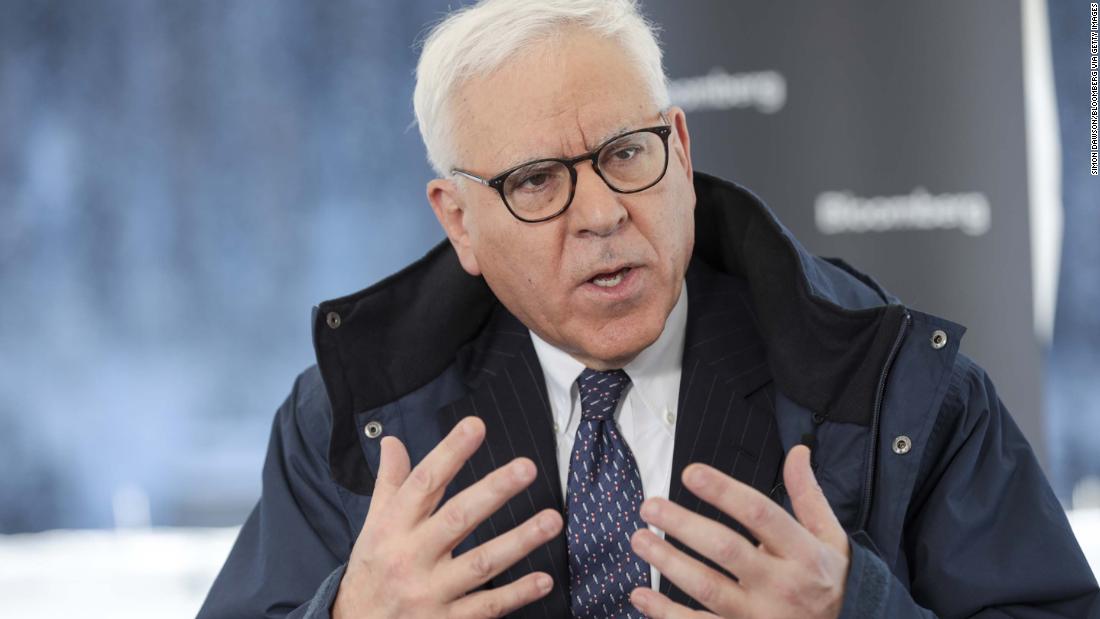 It's the 34th day of the US government shutdown. Business leaders and economists at Davos are warning that Democrats and Republicans better work it out soon.
David Rubenstein, the billionaire co-founder of The Carlyle Group, said on a panel Thursday that he thinks a deal will happen soon because "both sides know they have to get it done."
But there will be consequences if they don't.
"If it doesn't get worked out soon, the impact on the US economy will be significant," Rubenstein said. "And I don't think we know exactly how significant."
He added: "I don't know of any other country in the world that operates this way."
3:21 p.m. ET, January 24, 2019
The Davos panel on disability was practically empty
Our Ivana Kottasová attended a panel discussing disability inclusion, but it appears that many Davos attendees had other plans.
Here's the bleak turnout:
And it appeared to end on an even sadder note:
12:01 p.m. ET, January 24, 2019
Salesforce's Marc Benioff throws some shade at social media
Salesforce (CRM) founder Marc Benioff has taken a swipe at social media platforms, saying they've lost trust and need major reform.
"I think that these companies have been too slow to change. The CEOs need to change, the leaders, the management teams the board of directors need to change," Benioff said during a panel Thursday at the World Economic Forum.
WEF chairman Klaus Schwab, who led the discussion with Benioff, polled the audience and noted the "significant" number of attendees who said they no longer use Facebook (FB). He repeated the exercise for Twitter (TWTR).
"Look at how their brands have been impacted," said Benioff. "If we were here at the World Economic Forum three or four years ago we would be talking about those companies as if they had just walked off Mount Sinai. The reality is now we're talking about 'gee, where did they actually come from' and maybe it wasn't a high place."
Benioff is a harsh critic of his own industry, which he says is to blame for high rates of inequality in society. He previously described Facebook as "the new cigarettes."
8:59 a.m. ET, January 24, 2019
Inside Davos in less than 60 seconds
Want a look inside Davos' Congress Center? Watch as a CNN camera takes you on a whirlwind tour of the WEF conference venue, where delegates attend panels, chat and devour canapés.
12:16 p.m. ET, January 24, 2019
Davos audience (minus Mark Carney) says UK should vote again on Brexit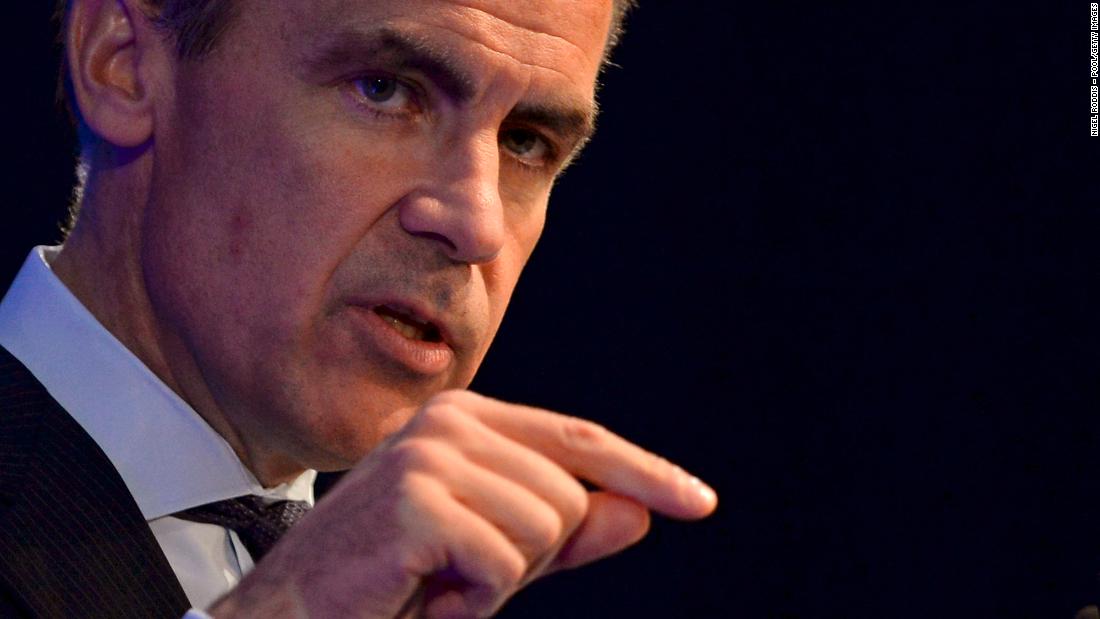 Should the United Kingdom hold a second referendum on whether to exit the European Union? The Davos crowd certainly wants another vote.
After Prime Minister Theresa May's Brexit plan suffered a record defeat in the UK parliament, some lawmakers are pushing for a second public vote to break the deadlock. But the risk of a damaging 'no-deal' exit is also rising as the clocks ticks down to Brexit day on March 29.
Bank of England Governor Mark Carney said during the panel discussion that the central bank isn't predicting a disorderly Brexit, but it is preparing for one. He said it's difficult for companies to be fully prepared, however.
"There are a series of logistical issues that need to be solved, and it's quite transparent that in many cases they're not," Carney warned.
Airbus warned today that its UK factories may not survive a chaotic Brexit.
6:27 a.m. ET, January 24, 2019
UK Treasury boss skips panel with EU leaders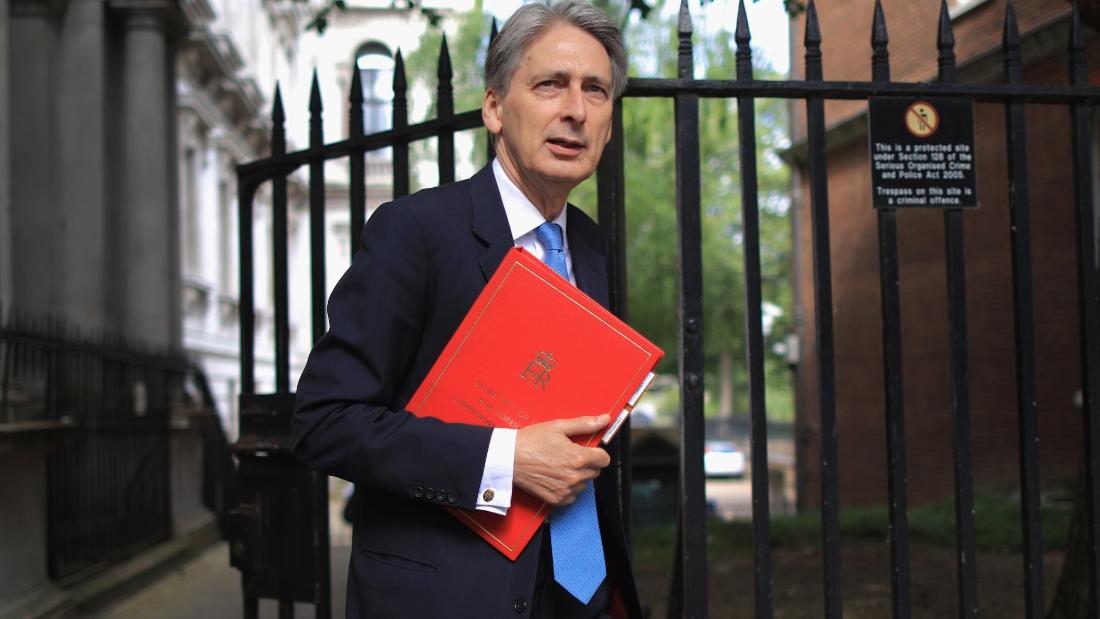 UK Treasury chief Philip Hammond was billed to appear on a panel discussion with EU leaders at the World Economic Forum on Thursday but he didn't show up.
Hammond had been expected to participate in a discussion on "The New Impetus for Europe." The other panelists included Irish Prime Minister Leo Varadkar, Danish Prime Minister Mark Rutte, Polish Prime Minister Mateusz Morawiecki and EU Trade Commissioner Cecilia Malmstrom.
But when the session got underway, Hammond was not on stage. The moderator, World Economic Forum Chairman Klaus Schwab, did not acknowledge his absence.
The UK Treasury said in a statement that Hammond has a packed schedule.
"After stepping in for the Prime Minister at Davos, the Chancellor has committed to more than 20 meetings in 48 hours with a wide range of stakeholders. He has accommodated as many speaking requests as possible in the short time available."
WEF did not immediately respond to a request for comment.
Hammond is scheduled to deliver remarks at a lunch hosted by the Confederation of British Industry in Davos on Thursday.