What to watch on the final day at Davos
12:16 p.m. ET, January 24, 2019
Davos audience (minus Mark Carney) says UK should vote again on Brexit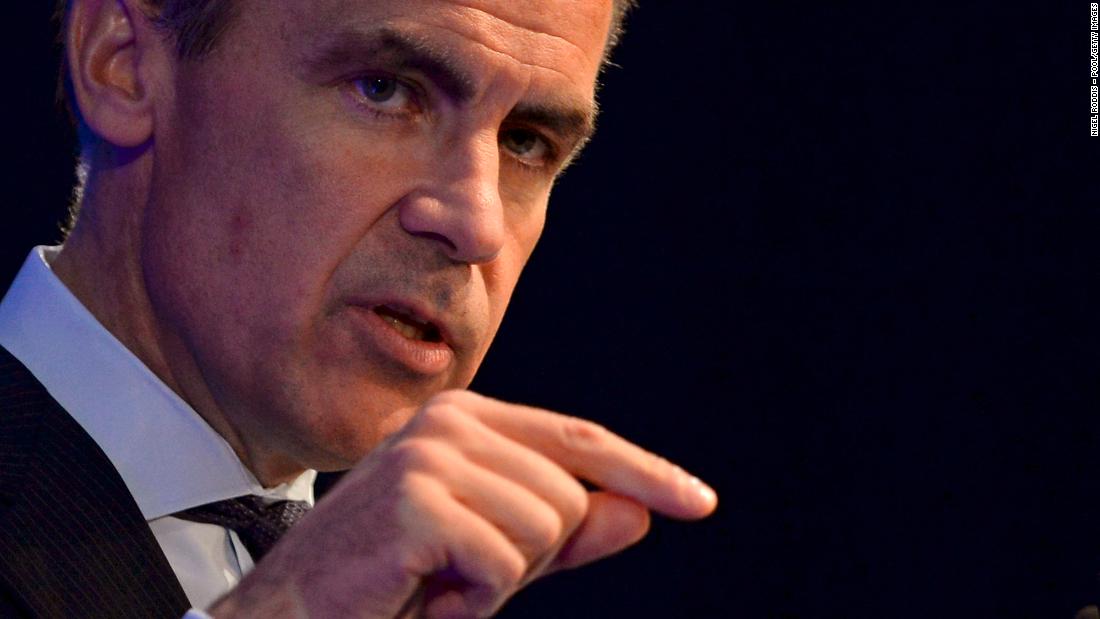 Should the United Kingdom hold a second referendum on whether to exit the European Union? The Davos crowd certainly wants another vote.
After Prime Minister Theresa May's Brexit plan suffered a record defeat in the UK parliament, some lawmakers are pushing for a second public vote to break the deadlock. But the risk of a damaging 'no-deal' exit is also rising as the clocks ticks down to Brexit day on March 29.
Bank of England Governor Mark Carney said during the panel discussion that the central bank isn't predicting a disorderly Brexit, but it is preparing for one. He said it's difficult for companies to be fully prepared, however.
"There are a series of logistical issues that need to be solved, and it's quite transparent that in many cases they're not," Carney warned.
Airbus warned today that its UK factories may not survive a chaotic Brexit.
6:27 a.m. ET, January 24, 2019
UK Treasury boss skips panel with EU leaders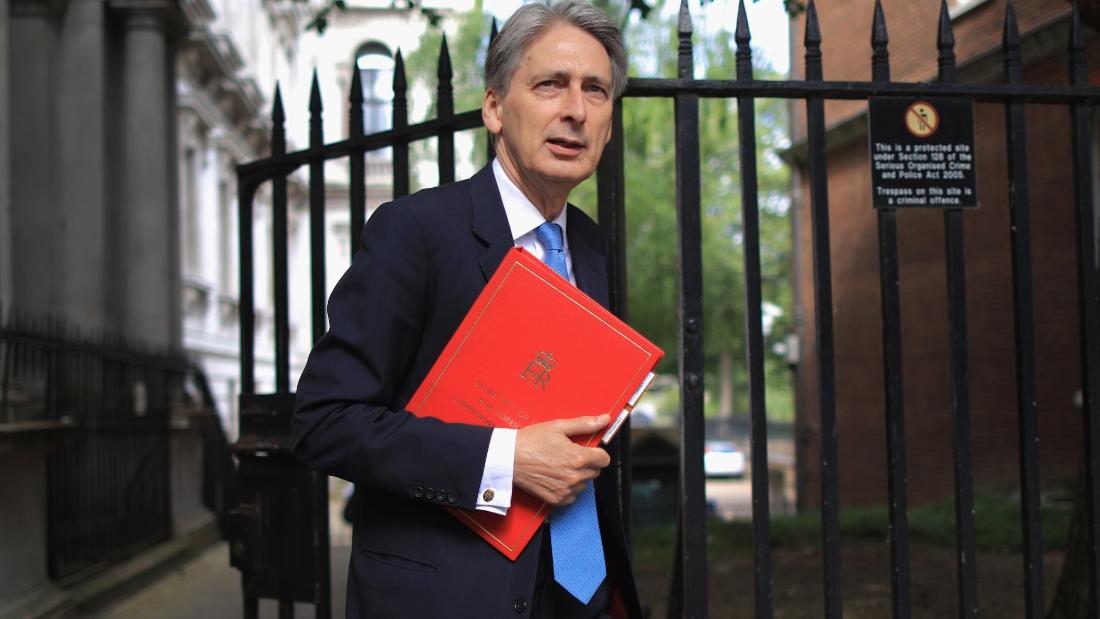 UK Treasury chief Philip Hammond was billed to appear on a panel discussion with EU leaders at the World Economic Forum on Thursday but he didn't show up.
Hammond had been expected to participate in a discussion on "The New Impetus for Europe." The other panelists included Irish Prime Minister Leo Varadkar, Danish Prime Minister Mark Rutte, Polish Prime Minister Mateusz Morawiecki and EU Trade Commissioner Cecilia Malmstrom.
But when the session got underway, Hammond was not on stage. The moderator, World Economic Forum Chairman Klaus Schwab, did not acknowledge his absence.
The UK Treasury said in a statement that Hammond has a packed schedule.
"After stepping in for the Prime Minister at Davos, the Chancellor has committed to more than 20 meetings in 48 hours with a wide range of stakeholders. He has accommodated as many speaking requests as possible in the short time available."
WEF did not immediately respond to a request for comment.
Hammond is scheduled to deliver remarks at a lunch hosted by the Confederation of British Industry in Davos on Thursday.
7:40 a.m. ET, January 24, 2019
Deutsche Bank: The trade war is hurting Germany's top companies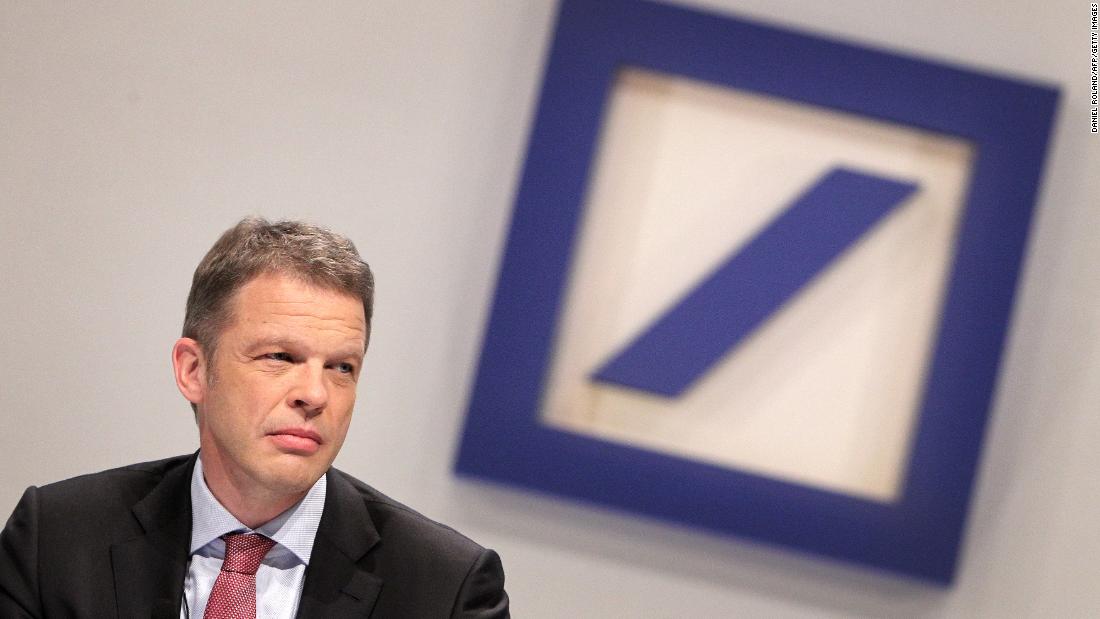 The trade war between the United States and China is hurting businesses across sectors, according to Christian Sewing, the chief executive of Deutsche Bank.
"It's impacting business significantly … we notice it," Sewing said at a panel discussion on Thursday.
"Eighty percent of the revenues of the Dax 30 companies is generated outside Germany, they depend on global trade," he explained.
Sewing said that the bank has seen "certain declines" in the performance of German companies in the second half of 2018.
"A lot of business leaders are now re-evaluating their investments going forward … they delay investments, they stop investments," he said.
5:43 a.m. ET, January 24, 2019
Microsoft exec: This is not the first time we've had trouble in China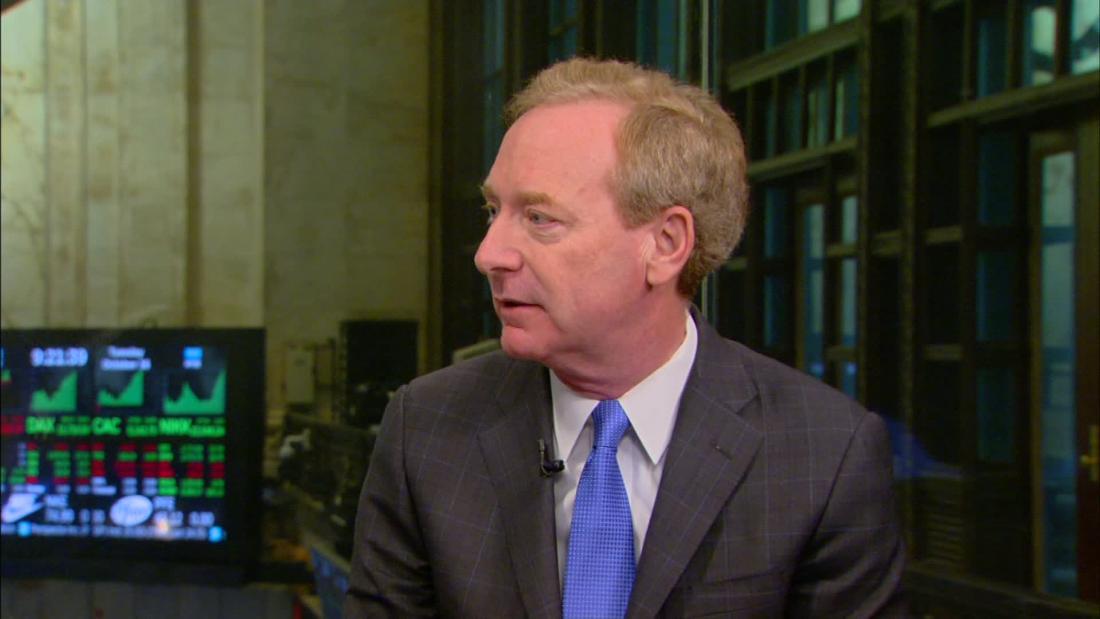 A top Microsoft executive in Davos says the company is aware that its search engine has been blocked in China.
"We're not yet certain whether it's confined to Bing or if it's something that is broader," Microsoft (MSFT) president Brad Smith said in Davos.
Bing is the last major foreign search engine operating in China after Google (GOOGL) pulled out in 2010.
"It's not the first time that we've encountered issues like this for Bing in China, these do arise periodically," Smith said in response to a question from CNN Business.
Chinese users first noticed problems late Wednesday, when the phrase "Can't access Bing" started popping up on social media.
It wasn't immediately clear why Bing was blocked. China's internet regulator didn't respond to a request for comment.
The Cyberspace Administration of China announced Wednesday that it had closed 733 websites and shut down 9,382 apps in a crackdown on "harmful" information.
"We're not aware of any ongoing negotiation or disagreement so we're working to understand it better," said Smith.
5:09 a.m. ET, January 24, 2019
What's happening at Davos on Thursday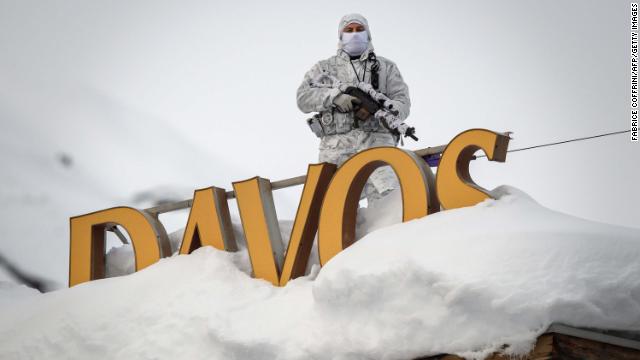 Davos is entering the final stretch.
The World Economic Forum has another action-packed day today, and the stage is set for a takeover by central bankers.
Bank of England boss Mark Carney is scheduled to appear on two panels. He'll be joined in a discussion on "Resetting Financial Governance" by Bank of Japan Governor Haruhiko Kuroda.
Top corporate leaders scheduled to appear on panels include Microsoft (MSFT) CEO Satya Nadella, Deutsche Bank (DB) chief Christian Sewing and Alibaba (BABA) CEO Daniel Zhang.
CNNi has booked Bank of America (BAC) CEO Brian Moynihan, Dutch Prime Minister Mark Rutte and IMF Managing Director Christine Lagarde.
5:21 a.m. ET, January 24, 2019
China to Davos: Stop freaking out about our economy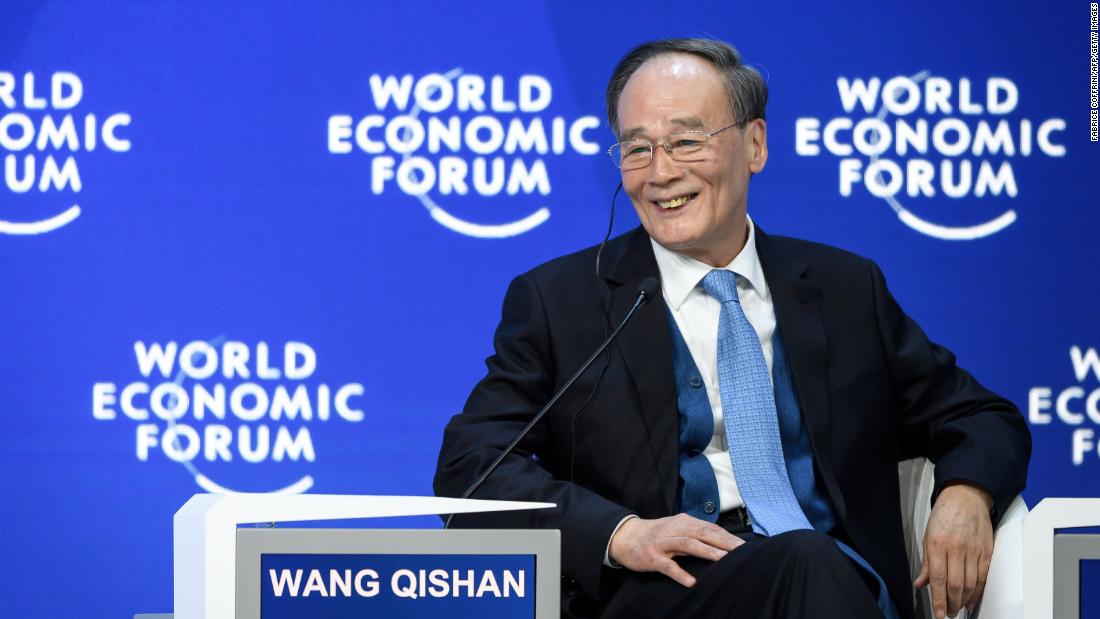 What economic slowdown? Chinese VP Wang Qishan said earlier at Davos there's no reason for concern about his country's economic expansion, despite China recently reporting its slowest growth in almost three decades.
"There will be a lot of uncertainties in 2019, but something that is certain is that China's growth will continue and will be sustainable," he said Wednesday.
Earlier this week, China said its economy grew 6.6% in 2018.
"I think [6.6%] is a pretty significant number," he said. "Not low. At all."
Wang said that the Communist Party is "trying to remind people that speed does matter, but what really matters for the time-being is the quality and efficiency" of development.
China's government has been working to rein in high levels of debt and put the vast economy on more stable footing. But those moves have led to a slowdown. Momentum has also been blunted by the trade war with the United States, which has led to tariffs on hundreds of billions of dollars in Chinese exports.
5:21 a.m. ET, January 24, 2019
Plastic is the new nuclear waste
Davos hates plastic this year.
"Plastic has become the nuclear waste of our generation," said Marc Benioff, the Salesforce CEO and environmental activist.
Climate and the environment are big topics at the conference. Experts have pointed to how much damage plastics can cause, including the concern that there will be more plastic than fish in the oceans by 2050 if nothing is done. They've also observed that every single piece of plastic ever produced still exists, unless it has been burned.
But there is still hope.
The European Union plans to ban 10 single-use plastic products starting 2021, and force its member states to recycle 90% of plastic bottles by 2025.
Major cities and countries around the world, including Taiwan, Seattle, and Vancouver, have banned plastic straws. India is cracking down on single-use plastic. And the United Kingdom proposed a ban on plastic straws, drink stirrers and cotton swabs.
"I don't think I have seen a single issue like plastics, where companies, business leaders, governments are coming together to really try to solve it," said Nina Jensen, marine biologist and the CEO of REV, the the Research Expedition Vessel project.