What to watch on the final day at Davos
7:43 a.m. ET, January 25, 2019
Teen activist tells Davos elite they're to blame for the climate crisis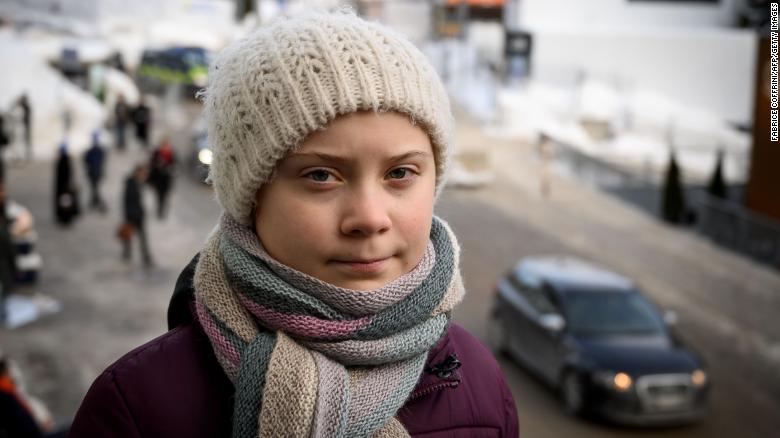 While some delegates at the World Economic Forum arrived in private jets, 16-year-old Swedish climate activist Greta Thunberg took a 32-hour train.
She's been camping out in Davos, giving up the option to stay at a hotel to sleep in a tent in 0 degrees Fahrenheit weather.
In the process, she's been giving Davos a run for its money.
On Thursday, Thunberg gave an impromptu speech at a lunch with a star-studded guest list that included Salesforce CEO Marc Benioff, former Goldman Sachs president and Trump administration official Gary Cohn, musicians Bono and Will.i.am, and an array of bankers and investors. 
"I told them that they belong to that group of people who are most responsible and that the future of humankind rests in their hands, and they didn't know how to react," Thunberg told CNN.
"It was pretty fun."
8:12 a.m. ET, January 25, 2019
Richard Quest: Why this Davos was good
I'll be blunt: This year's Davos was better because US President Donald Trump (and others) stayed away. 
2018 was a historic low for Davos. Trump was here, and some participants treated him the same way teenagers would a pop star. The president was the undisputed center of attention, and his presence caused the conference to grind to a halt. As one minister told me, the oxygen can be "sucked out" of Davos when the event is overshadowed by a prominent leader.
The news that Trump would not be coming this year was greeted with regret by the World Economic Forum (their star guest would not be here), and relief by those hoping to actually get something done. When British Prime Minister Theresa May, French President Emmanuel Macron and other leaders canceled their visits, many commentators couldn't help but proclaim the conference irrelevant.
Now I'll let you in on a secret: Davos has been much better because they stayed away (IMHO). Top leaders still made important speeches (China's vice president, Wang Qishan, reassured the world about the Chinese economy and bashed the United States in the process). The panel discussions were interesting and lively.
Throughout the Congress Center I saw people engaged in discussions on the top challenges we face, including climate change. Attendees also grappled with the fourth industrial revolution, which will see the world reshaped by artificial intelligence, robotics and other technological breakthroughs.
For the past five years, Davos has pushed the fourth industrial revolution theme down our throats, to little gain. Now, the revolution is well underway and the effects are being felt in developed and emerging markets. Government ministers, finance bosses, NGOs, media – no one can ignore the change now underway, and here at Davos there was real engagement.
As I head down the mountain, I will reflect – Yes, it is good to see political leaders giving speeches and performing on panels. But it's even better to see decision makers and power brokers actually getting to grips with issues of vital importance.
Next year will be the 50th anniversary of the World Economic Forum and there's little doubt that founder Klaus Schwab will pull every string possible to get the biggest names here. I hope that in quiet reflection, organizers realize that this year was so good precisely because the circus stayed at home. 
8:12 a.m. ET, January 25, 2019
IEA chief: It's going to be a volatile year for oil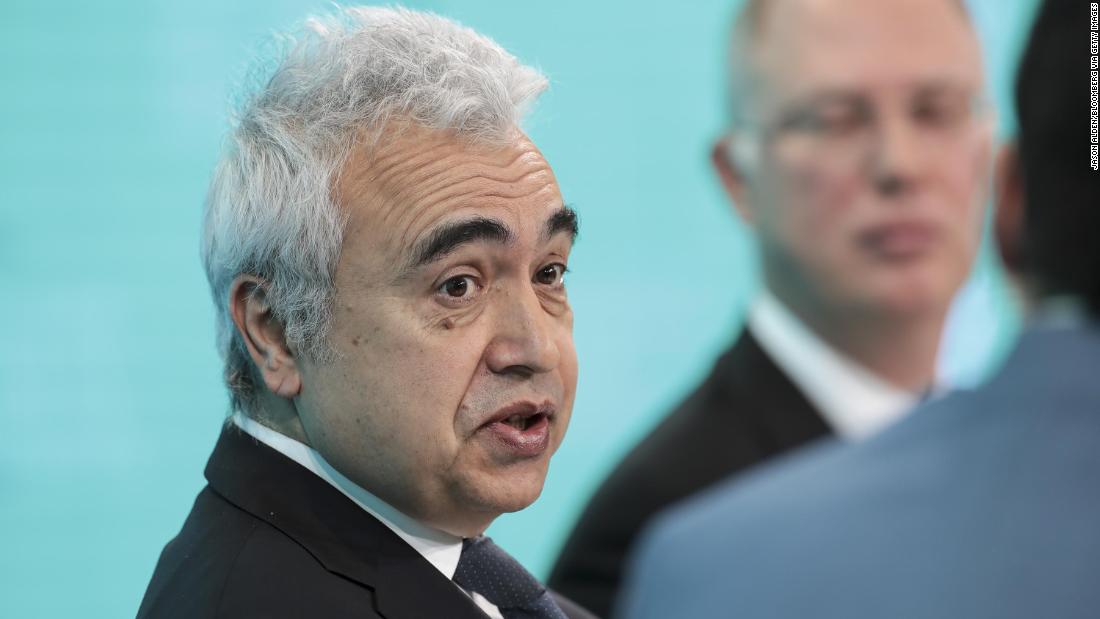 Last year was a wild one for oil prices. Fatih Birol, executive director of the International Energy Agency, thinks 2019 could be even worse.
"Last Davos, we sat here and [said] the name of the game is volatility," he said during a World Economic Forum panel moderated by CNN Business' John Defterios. "The volatility [in] the year in front of us may very [well] be much stronger than last year."
Birol cited a laundry list of potential factors: the slowing global economy, the efficacy of an agreement between OPEC and Russia to reduce oil output and the growing flexibility of US shale production.
Then there's Venezuela. Read how its political crisis could hit oil prices here.
7:43 a.m. ET, January 25, 2019
5 top moments from Davos 2019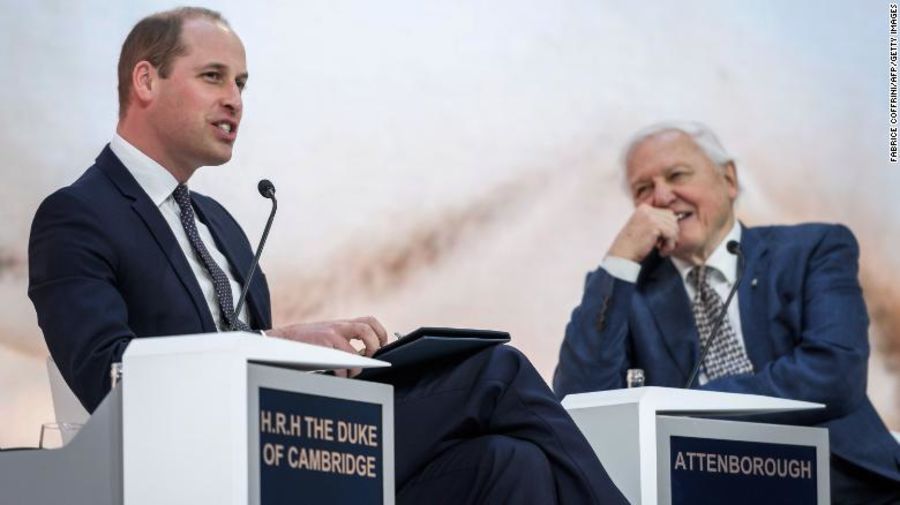 6:41 a.m. ET, January 25, 2019
What to expect at Davos on Friday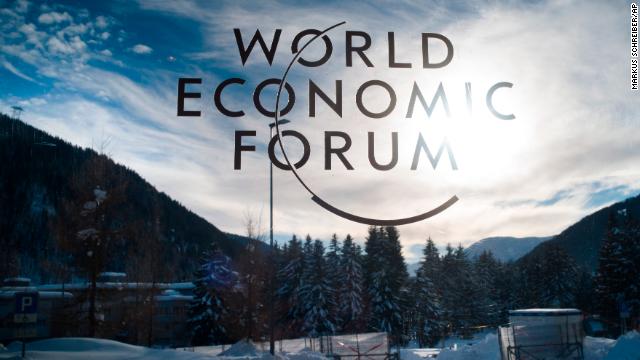 It's the final day of Davos 2019.
Panel highlights include "Global Economy in Transition: Shaping a New Architecture," which features IMF chief Christine Lagarde and Bank of Japan Governor Haruhiko Kuroda.
Our very own John Defterios will be joined by International Energy Agency boss Fatih Birol at a panel titled "The Great Energy Race."
Official events end in the early afternoon. The work of turning Davos back into a sleepy mountain town will commence soon after.
8:12 a.m. ET, January 25, 2019
George Soros in Davos: Chinese tech companies cannot be allowed to dominate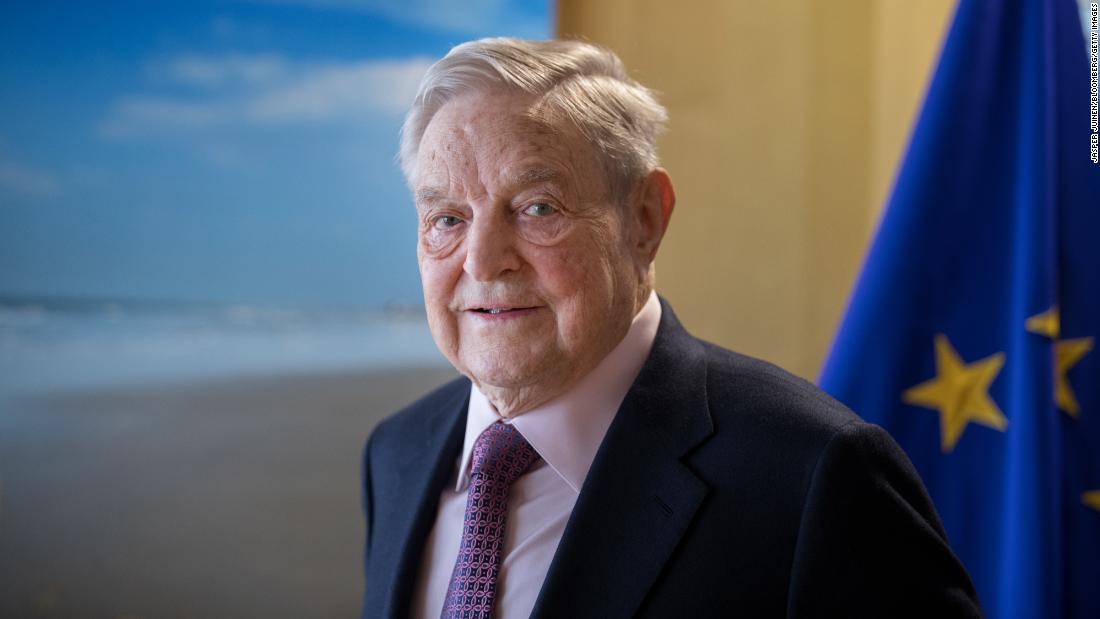 George Soros has labeled China's President Xi Jinping the "most dangerous enemy" of open societies and recommended a crackdown on Chinese tech companies.
The billionaire said Thursday in Davos that artificial intelligence and machine learning pose a grave threat when they are controlled by authoritarian states. He singled out the use of such technologies by the Chinese government as a "mortal danger."
In a provocative speech delivered to journalists and executives attending the World Economic Forum, Soros warned that the Chinese government was developing a "social credit" system that would monitor people living there.
Soros urged the United States to aggressively counter the threat.
"Instead of waging a trade war with practically the whole world, the United States should focus on China," said the former hedge fund manager.
Soros also said the United States should apply more pressure to Chinese tech companies Huawei and ZTE, which have been labeled national security threats by some US officials.
"Instead of letting ZTE and Huawei off lightly, [the United States] needs to crack down on them," Soros said. "If these companies came to dominate the 5G market, they would present an unacceptable security risk for the rest of the world."
Huawei and ZTE make telecommunications equipment and smartphones, and both have been caught up in the trade war between China and the United States. The companies have denied that their products pose a security threat.
Hua Chunying, a spokeswoman for China's Foreign Ministry, shot back at Soros on Friday, accusing him of twisting the facts.
"We hope to see a certain American individual correct his attitude, broaden his horizons and view China's development in an objective, reasonable and correct manner," Hua told reporters in Beijing.
Soros warned last year in Davos about the danger posed by major tech companies including Google and Facebook, arguing they were monopolies intent on growing ever-more powerful.
1:19 p.m. ET, January 24, 2019
David Rubenstein on US government shutdown: 'They have to get it done'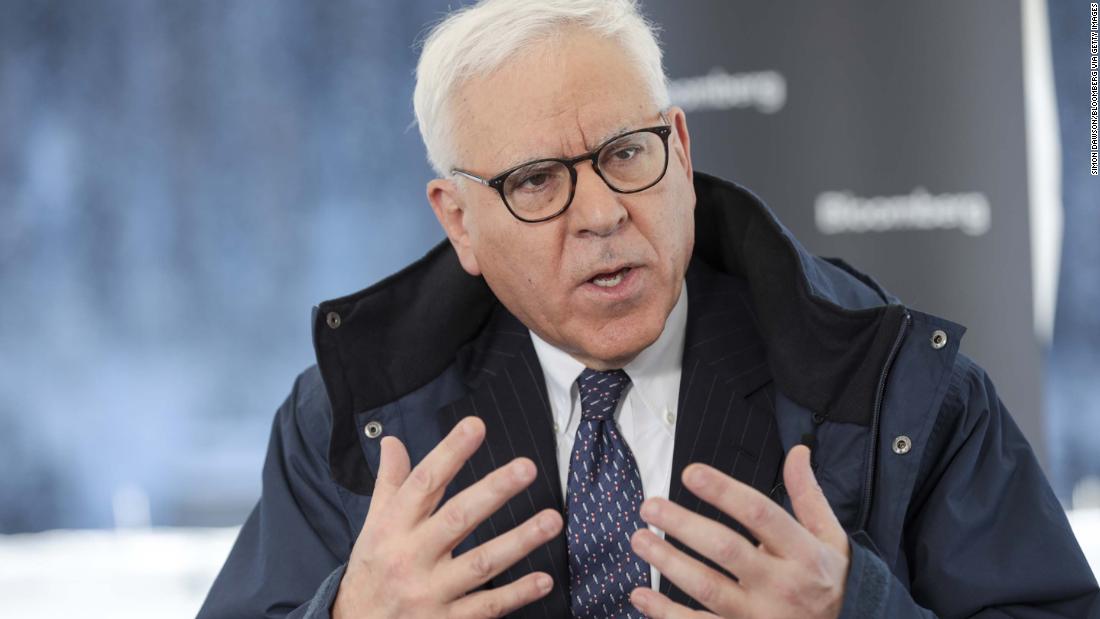 It's the 34th day of the US government shutdown. Business leaders and economists at Davos are warning that Democrats and Republicans better work it out soon.
David Rubenstein, the billionaire co-founder of The Carlyle Group, said on a panel Thursday that he thinks a deal will happen soon because "both sides know they have to get it done."
But there will be consequences if they don't.
"If it doesn't get worked out soon, the impact on the US economy will be significant," Rubenstein said. "And I don't think we know exactly how significant."
He added: "I don't know of any other country in the world that operates this way."
3:21 p.m. ET, January 24, 2019
The Davos panel on disability was practically empty
Our Ivana Kottasová attended a panel discussing disability inclusion, but it appears that many Davos attendees had other plans.
Here's the bleak turnout:
And it appeared to end on an even sadder note:
12:01 p.m. ET, January 24, 2019
Salesforce's Marc Benioff throws some shade at social media
Salesforce (CRM) founder Marc Benioff has taken a swipe at social media platforms, saying they've lost trust and need major reform.
"I think that these companies have been too slow to change. The CEOs need to change, the leaders, the management teams the board of directors need to change," Benioff said during a panel Thursday at the World Economic Forum.
WEF chairman Klaus Schwab, who led the discussion with Benioff, polled the audience and noted the "significant" number of attendees who said they no longer use Facebook (FB). He repeated the exercise for Twitter (TWTR).
"Look at how their brands have been impacted," said Benioff. "If we were here at the World Economic Forum three or four years ago we would be talking about those companies as if they had just walked off Mount Sinai. The reality is now we're talking about 'gee, where did they actually come from' and maybe it wasn't a high place."
Benioff is a harsh critic of his own industry, which he says is to blame for high rates of inequality in society. He previously described Facebook as "the new cigarettes."