What to watch on the final day at Davos
5:22 a.m. ET, January 24, 2019
Alexandria Ocasio-Cortez's tax plan dissed at Davos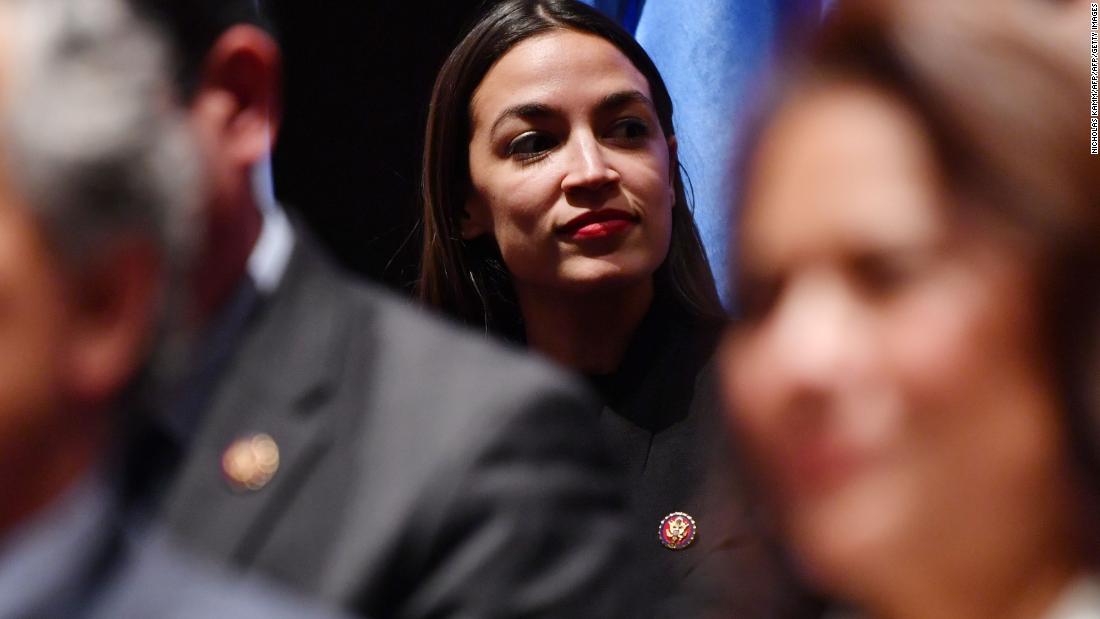 A tax on the rich proposed by newly elected US Congresswoman Alexandria Ocasio-Cortez is being viewed with caution by many at the World Economic Forum.
Ocasio-Cortez, a New York Democrat, suggested earlier this month that a 70% tax on income over $10 million could fund a climate change plan she's pushing called the "Green New Deal."
But in the Swiss ski resort of Davos, where thousands of the world's top business, political and academic leaders meet each year, there was skepticism.
During a panel, Michael Dell, the billionaire founder of Dell computers, was asked whether he supports Ocasio-Cortez's plan. Before he could respond, many in the room burst out laughing, seemingly at the fact that Dell had to answer the question.
Dell said he trusts his private foundation more than the US government to spend money wisely.
"So no, I'm not supportive of [Ocasio-Cortez's plan]. And I do not think it will help the growth of the US economy," Dell said.
But Erik Brynjolfsson, director of the Massachusetts Institute of Technology initiative on digital economy, didn't immediately discount the idea.
"I don't have a strong opinion on that proposal, the devil is in the details," he said. "There's actually a lot of economics that it's not necessarily going to hurt growth and I think we have to examine it more closely."
5:22 a.m. ET, January 24, 2019
The other reason for China's slowdown: Debt
Much of the discussion about the slowdown in China's economy has focused on the growing trade dispute between China and the United States. But not enough attention has been paid to deliberate decision by the Chinese government to cut back on its debt, according to Jin Keyu, an economics professor at the London School of Economics.
Speaking at a panel entitled The Debt Time Bomb, Jin said that the Chinese government has been taking deliberate steps to reign in debt for the last two years.
"Only two years ago financial markets were saying that China is the next ticking financial bomb. Financial fragility was the issue in China because of debt," she said. "We are seeing the consequences of a deleveraging cycle to make China safer, although slower."
China announced this week that its economy grew only 6.6% in 2018, its slowest annual pace of growth since 1990.
9:45 a.m. ET, January 23, 2019
Hess CEO says shale is powering the US economy
John Hess doesn't think United States shale is "the new Saudi Arabia," but it is an important driver of the US economy.
The Hess Corporation CEO said during a CNN Business panel in Davos that US administration officials are "acutely aware and increasingly aware of how important shale production is to the engine of the US economy."
His comments underscore conflicting economic priorities in the US. The Trump administration has urged OPEC to pump more as part of an effort to keep gasoline prices low. But low oil prices make life tougher for US shale producers.
12:32 p.m. ET, January 23, 2019
Jack Ma to the West: Don't be so hard on tech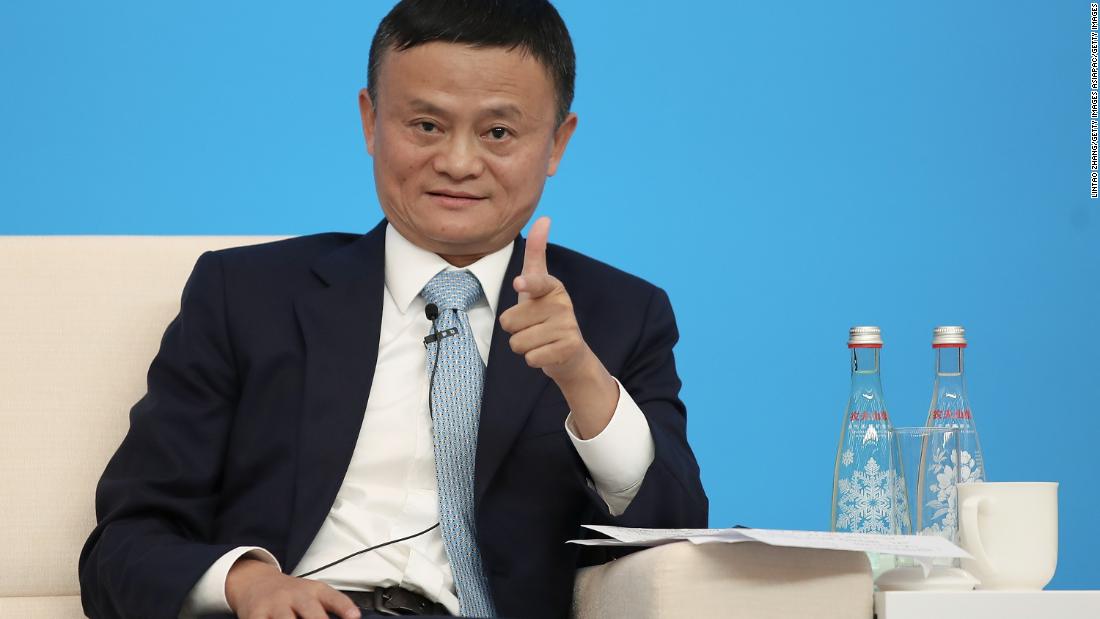 Jack Ma thinks Western countries need to take their tech skepticism down a notch.
"Today the world is full of suspicion and full of worries," he said at the World Economic Forum.
The founder of Alibaba (BABA) singled out Europe, saying the continent is preoccupied with regulation and issues including privacy and security. He also said there's not enough understanding of the technology in question.
"To me, to us, it's opportunity. I don't believe [out of] over 200 countries, everybody's puzzled [and] every country's worried," he added.
Last year, the European Union implemented tough privacy rules that give consumers more control over their data.
The European people just worry too much," Ma said.
The billionaire explained that Alibaba doesn't debut new technologies in the United States or Europe because of the prevailing distrust.
"We go to the countries who believe in [us] first," he said. "We go to Africa."
9:31 a.m. ET, January 23, 2019
Chinese regulator says Democracy is 'not working very well'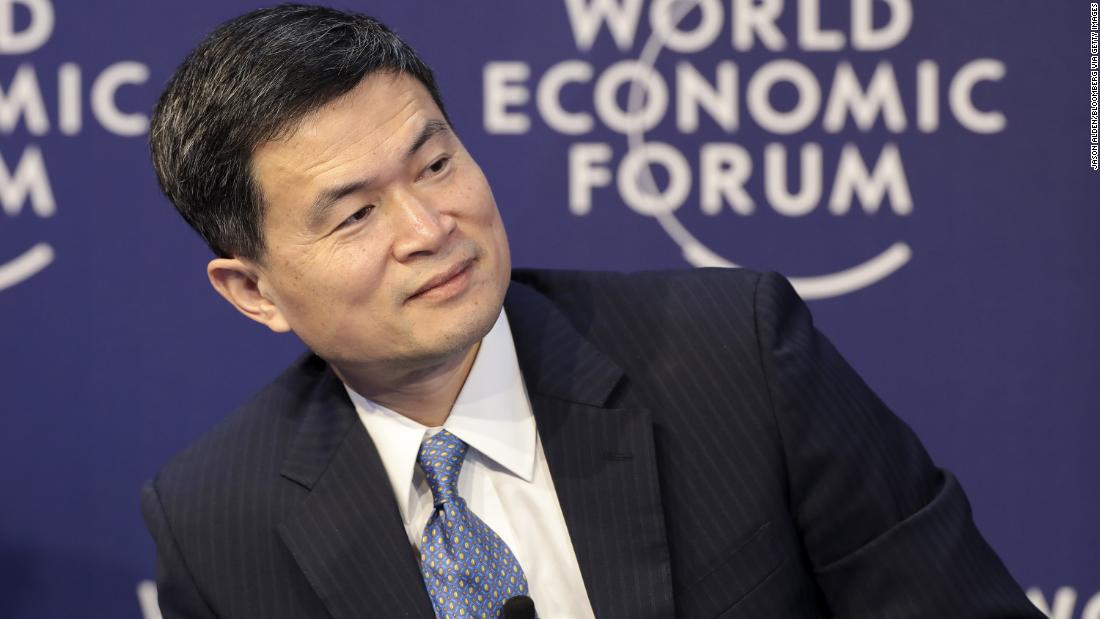 Fang Xinghai, vice chairman of the China Securities Regulatory Commission, said that when Donald Trump was first elected in 2016, he thought the US president would ultimately drop his fiery campaign rhetoric and partner with China.
"[I believed] he sincerely wanted to create a lot of high-value jobs in the United States," Fang said. "To do so, he has to export. And where [do] the US exports go? Which country can take up all these exports? It's China."
Now, Washington and Beijing are locked in a trade war, and the Trump administration has labeled China a strategic "competitor."
Fang told attendees at the World Economic Forum that the United States should rethink the designation:
There's a danger of viewing a country by how it organizes its domestic politics."
For all the hand-wringing about China, the global order is changing in part because of problems in Western democracies, Fang argued.
"In the Western countries, you're experiencing tremendous domestic difficulties — and democracy ... is not working very well," he said, to laughter from the audience. "You need to realize that. You need political reforms in your countries."
9:16 a.m. ET, January 23, 2019
More climate star power at Davos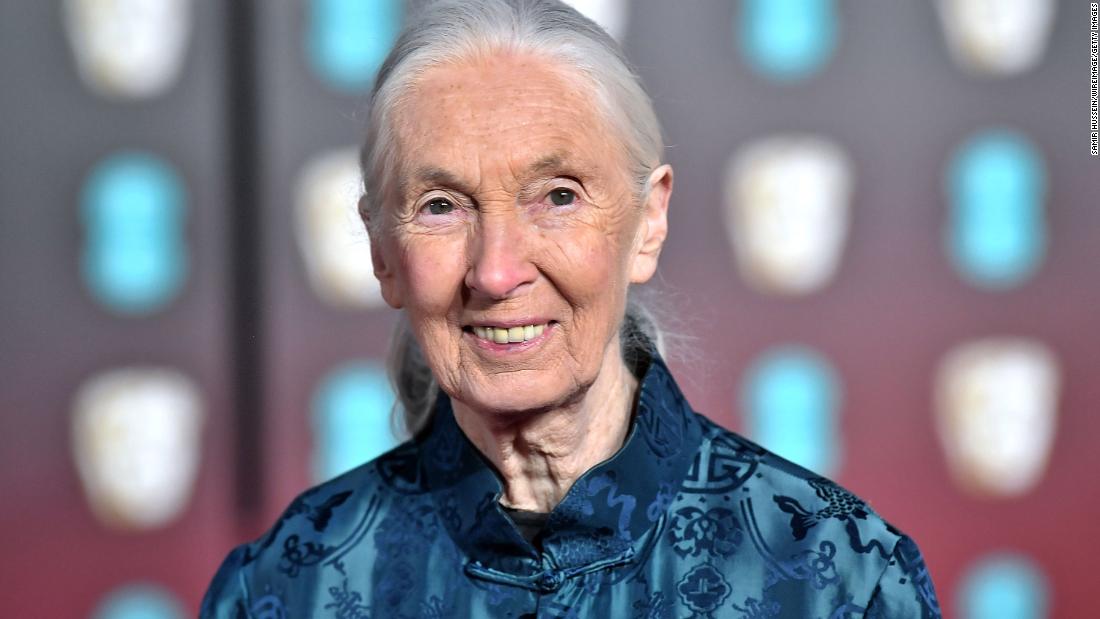 Climate is a major theme at this year's World Economic Forum. And for the second day running, a prominent conservationist has stepped into the limelight.
The star on Wednesday was primatologist Jane Goodall, who brought a toy stuffed chimpanzee to her discussion with CNN's Fareed Zakaria.
Goodall, who has spent decades studying chimps in Tanzania, highlighted the similarities between humans and their closest relatives from the animal world.
"The close bonds between mothers and family members, the competition between males for top rank, a lot of swaggering and posturing, reminding me of some politicians today," she said.
Goodall also had a message about how humans differ from the animals she has devoted her life to researching.
War today is not the same simple territorial behaviour that it was in our early ancestors," she said. "It's all to do with economic development, and money and oil and things like that. It's completely different in a way."
The big climate star on Day 1 in Davos was David Attenborough, who was interviewed by Britain's Prince William.
8:23 a.m. ET, January 23, 2019
Crypto was the talk of the town last year. Now it's a sideshow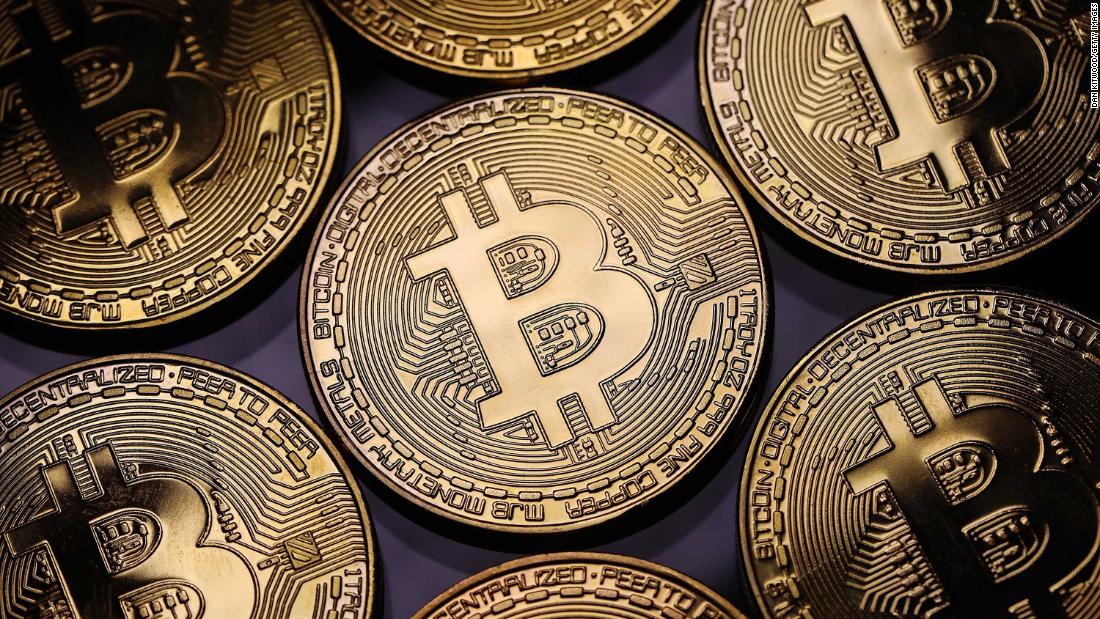 Bitcoin's price during Davos 2018: $10,000.
Bitcoin's price during Davos 2019: $3,560.
The digital currency was a major focus of last year's World Economic Forum. Its collapsing value is reflected in a much lower profile this time around.
The "CRYPTO" and "BLOCKCHAIN" signs that littered the city's promenade last year have all but disappeared, and bitcoin has virtually vanished from the official agenda. There was a line to get into last year's big panel debate on cryptocurrencies; there were plenty of empty seats on Wednesday.
But the discussion was perhaps more mature.
Elizabeth Rossiello, the founder of digital payments platform BitPesa, explained how the industry was evolving. She pointed to her company, which operates across Africa, as an example.
BitPesa allows people to transfer funds by using bitcoin to move money across borders. "We don't want to replace the local African currencies … we want to make it easier to have African currency pairs," she said.
Rossiello argued that digital currencies have shaken off their reputation as only being useful for hiring an "assassin" on the "dark web."
This being Davos, there was also a skeptic on the panel. Harvard professor Kenneth Rogoff, who has in the past likened bitcoin to a lottery ticket, said that digital currencies remain vulnerable to manipulation.
"If someone wants to do mischief, there seem to be ways to do it. And then who do you call? Oh, we decentralized it," he said.
The discussion ended with a vote on what's next for cryptocurrencies. Asked whether "the whole thing is totally overhyped and quite dangerous," only one member of the audience raised a hand.
That person? Gottfried Leibbrandt, CEO of the global international payments system Swift.
6:48 a.m. ET, January 23, 2019
Shinzo Abe took the poor man's route to Davos
There is a distinct hierarchy at Davos. Don't have the right badge? Sorry, you can't attend this event or that speech. Not a big fish? You're definitely not getting invitations to the best parties.
The divide is also apparent when it comes to traveling to Davos: The basic option is to take a bus or train (changing twice) from Zurich up into the mountains. Some billionaires and world leaders jet into Zurich and then take a helicopter to Davos.
Not so Japanese Prime Minister Shinzo Abe. Looks like he took the train to the World Economic Forum, just like the rest of us non-billionaires.
6:21 a.m. ET, January 23, 2019
EU holds the line on Brexit
Theresa May canceled her trip to Davos after lawmakers derailed her Brexit plan. EU officials are here, and say they need her to spell out how she wants to proceed now.
May is hoping that Europe will make concessions that would help get her Brexit plan through parliament. EU officials say the ball is in Britain's court.
"It's not up to us," European Commissioner for Economic and Financial Affairs Pierre Moscovici said when asked about how to break the Brexit logjam. "Come to us with options and then we can discus."
Moscovici was speaking to CNN's Julia Chatterley for an interview that will be broadcast at 9:00 am ET on CNNi. He said the European Union's door was open, but "clarification" was needed on what kind of exit deal Britain wants.
When you know what somebody doesn't want, you expect him or her to say what I want, so it's now high time for the UK to clarify its position, to come back to its EU partners and say these are my options this is my choice."