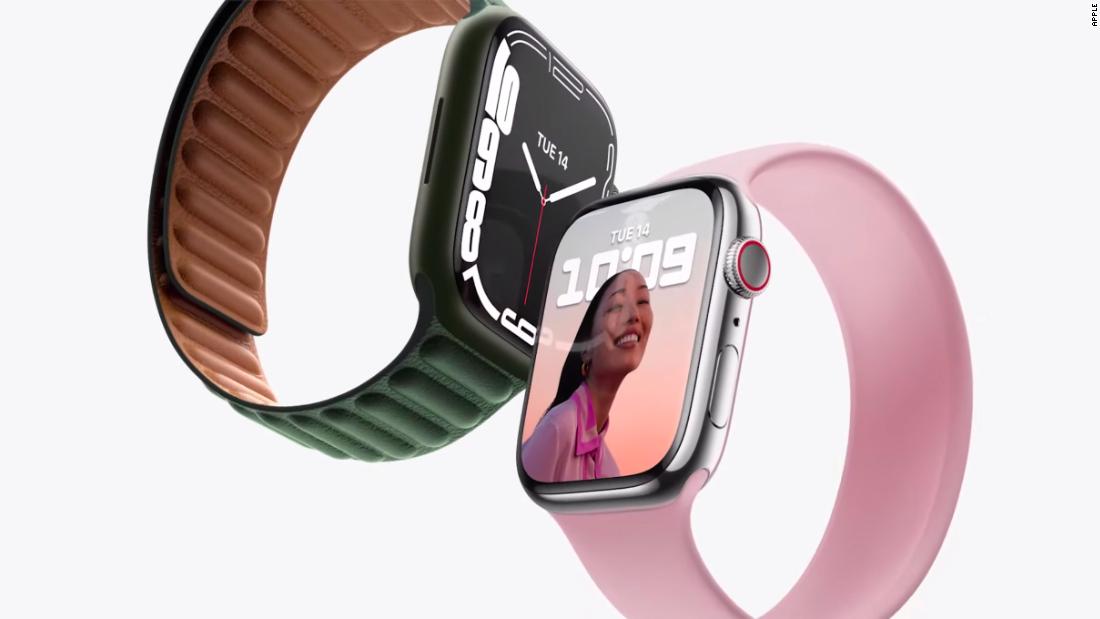 Apple unveiled the new Apple Watch Series 7, a slimmer device with a wider screen than its predecessor.
The new watch has a display that is 20% larger than the Series 6. It can display 50% more text and also has a full keyboard that you can tap or swipe to type out text messages.
True to its California roots, the watch adds several features tailored to one of the state's favorite activities: bike rides. It includes automatic detection when a ride starts and if the rider falls off.
The Apple Watch Series 7 starts at $399 and will be available later this fall.