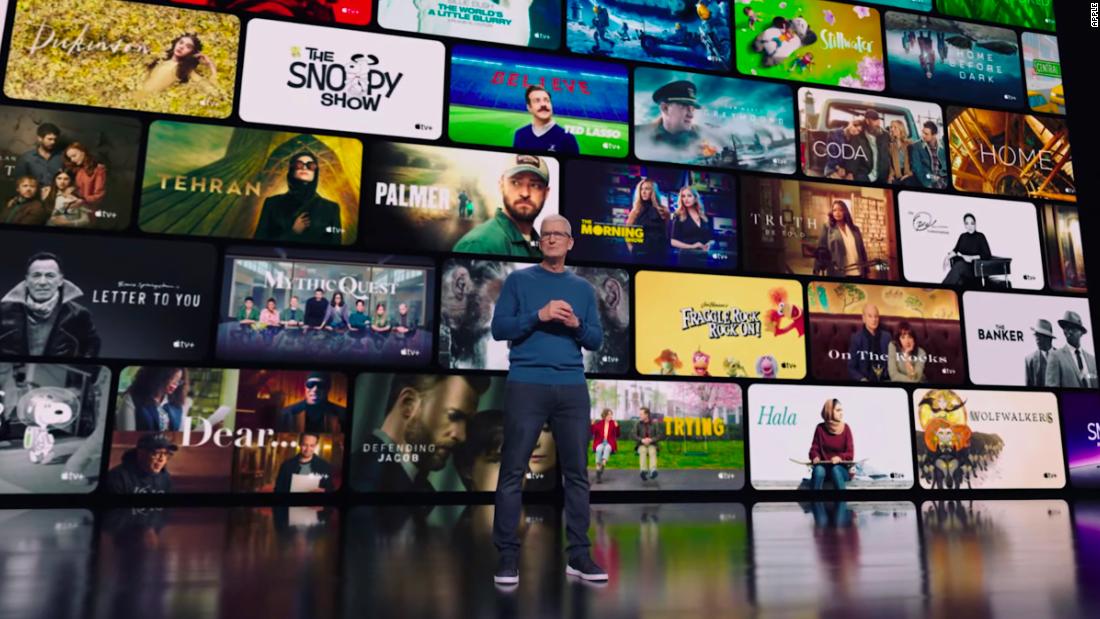 Apple events are known for their product announcements, but Tuesday's much-anticipated showcase kicked off with Tom Hanks and Ted Lasso rather than an iPhone or iPad.
"We're so proud this year that Apple TV+ has 35 primetime Emmy nominations," Apple CEO Tim Cook said, before showing off a sizzle reel of Apple TV+'s biggest hits. "And we're just getting started."
Apple TV+ may not get the headlines the way that Netflix and Disney+ do, but it's vitally important to the evolution of the company. If Apple's past was Steve Jobs debuting devices, a big part of Apple's future is Tim Cook telling you what you can watch on those devices.
Apple's foray into the streaming world, which kicked off roughly two years ago, has had its fair share of successes thanks to "Ted Lasso" and critically acclaimed films starring Hollywood heavyweights such as Tom Hanks, so its inclusion right at the top says a lot about Apple's focus on streaming.
That said, the most important part of an Apple event is the end, so that says something about their focus as well.