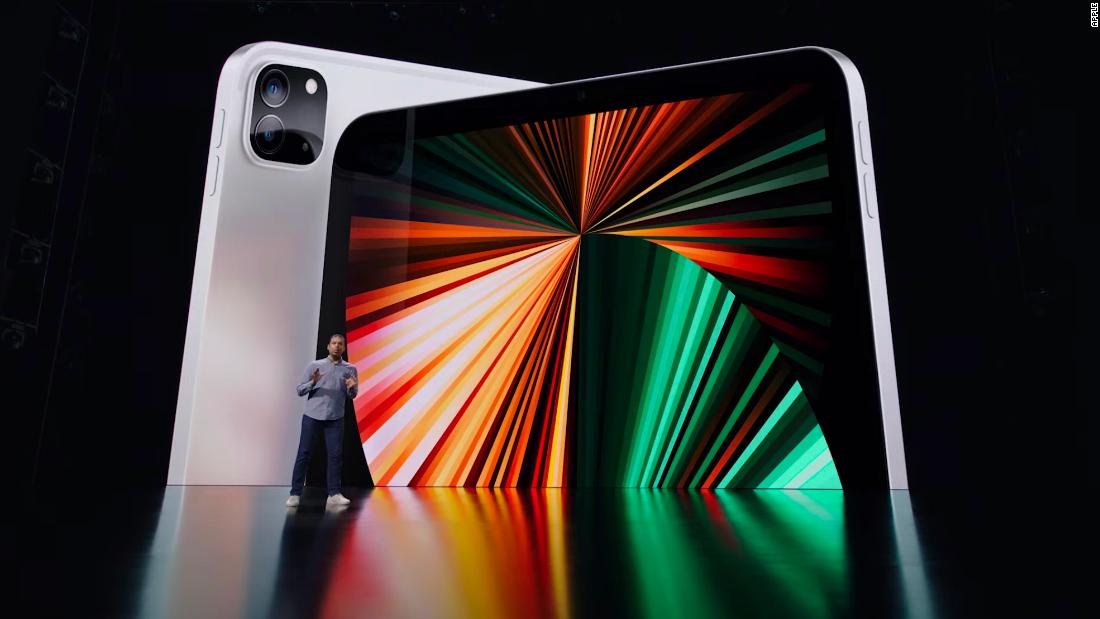 Apple is adding its powerful M1 chip to the iPad Pro, enabling several software updates including better graphics, enhanced video effects and augmented reality features.
An updated camera allows enhanced depth and better quality video, and a feature called Center Stage that automatically zooms out during video calls or meetings depending on the number of people in the frame.
The Pro starts at $799 and is available for order from April 30.