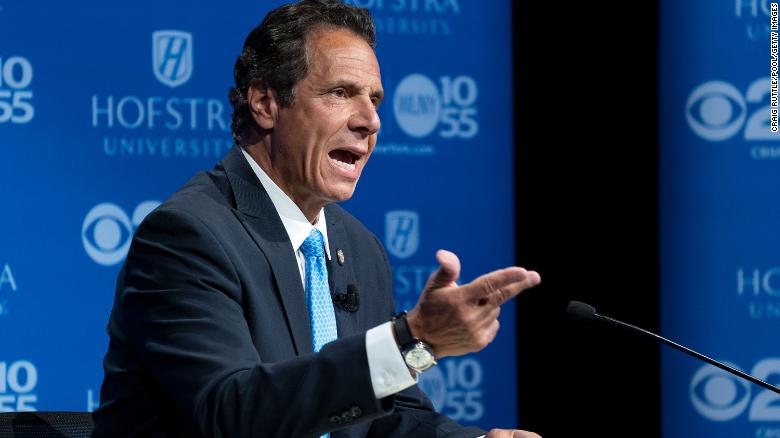 New York Governor Andrew Cuomo once joked that he would change his name to "Amazon Cuomo" to win its HQ2 and the 25,000 jobs the company would bring along with it.
On Thursday, Cuomo, who steered New York's winning bid for Amazon, blamed New York State Senate leaders for pushing Amazon (AMZN) away.
The New York State Senate has done tremendous damage. They should be held accountable for this lost economic opportunity," he said in a statement.
Cuomo said "a small group politicians put their own narrow political interests above their community."
Cuomo took a different tack that New York City Mayor Bill de Blasio, who blasted Amazon earlier on Thursday for reneging on its commitment.
"We gave Amazon the opportunity to be a good neighbor and do business in the greatest city in the world. Instead of working with the community, Amazon threw away that opportunity," de Blasio said.