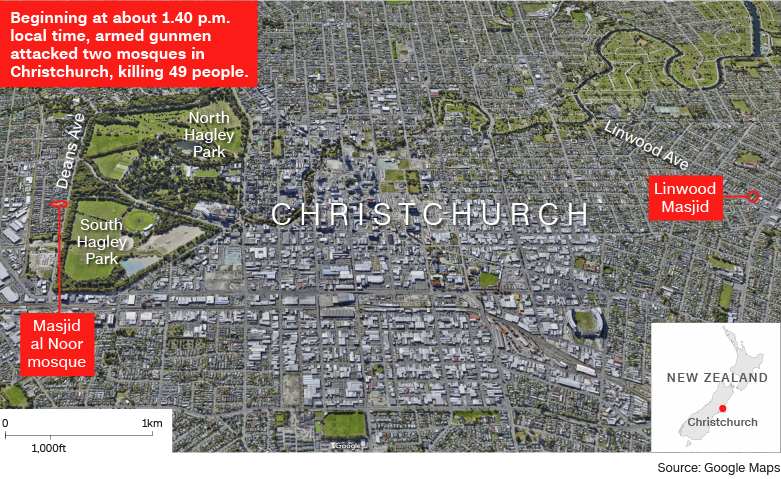 At least 49 people were killed and 20 seriously injured in two mass shootings at mosques in the New Zealand city of Christchurch.
Here's what we know so far:
The victims: Forty-one people were killed at the al Noor mosque. Seven people died at the Linwood mosque, and one person died from their injuries in hospital.
The suspect: Police said a male in his late 20s has been charged with murder and will appear at the Christchurch court Saturday morning local time.
The manifesto: In a social media post just before the attack, an account that is believed to belong to one of the attackers posted a link to an 87-page manifesto that was filled with anti-immigrant, anti-Muslim ideas and explanations for an attack. The manifesto was not signed.