New Zealand mosque terror attacks
3:47 p.m. ET, March 17, 2019
Facebook removes 1.5 million videos of the New Zealand attack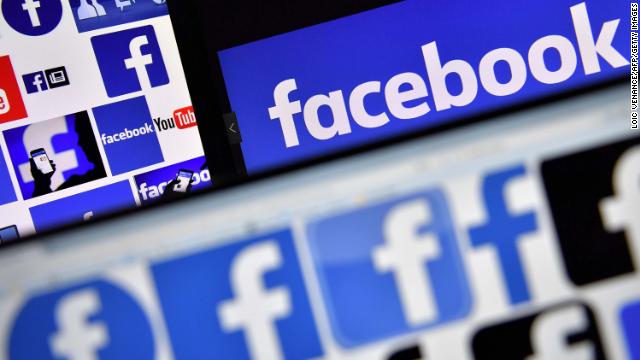 Facebook announced overnight that it had removed 1.5 million videos of the New Zealand attack. The company said that it had blocked 1.2 million of the videos at upload, meaning they would not have been seen by users. 
Facebook did not say how many people had seen the remaining 300,000 videos. 
The original version of the video streamed live on Facebook for 17 minutes. Facebook was alerted to the video by police, the company said. 
2:37 p.m. ET, March 17, 2019
An imam from Fiji is among the victims
Hafiz Musa Patel, an imam at a mosque in Fiji, died in the Friday terror attacks in Christchurch, New Zealand, according to the Fiji Muslim League.
Patel was an imam at Lautoka Jame Masjid for the past 25 years. He had left Fiji three weeks ago to spend time with children in Australia, Fiji's national broadcaster reported.
Patel and his wife had then traveled to Christchurch to visit friends and well-wishers, it said.
At a vigil for the victims of Christchurch in Fiji on Sunday, Prime Minister Voreqe Bainimarama said that Fiji nationals were among those "brutally slaughtered'" in the massacre, but did not name them specifically. 
"Let us never forget our fallen Fijians, nor our brothers and sisters in New Zealand. To their families, you have the support of not just your fellow Fijians and of Kiwis, but people from all around the world who are holding similar vigils to honor the innocent men, women and children who lost their lives. We are with you," he said.
3:47 p.m. ET, March 17, 2019
Six victims confirmed by Palestinian Foreign Ministry
The Palestinian Foreign Ministry identified six of the people who died in the New Zealand mosque attacks as being of Palestinian descent, but it did not specify where they hold citizenship.
These are the six victims:
Atta Elayyan
Abdel Fattah Qassem Al-Dokki 
Ali Al-Madani 
Amgad Hamid
Osama Abu Kowik
Kamal Darwish
1:00 p.m. ET, March 17, 2019
Four people have been arrested in the UK over racist abuse or comments about the attacks
Three more people were arrested in the United Kingdom on Sunday after reports of incidents that Greater Manchester Police called "racially aggravated."
Officers were called to Queensway, Rochdale, over a report that a taxi driver was being abused and threatened by people who were referencing the terror attacks in New Zealand, police said in a statement.
A 33-year-old man and a 34-year-old woman were arrested on suspicion of "racially aggravated" offenses and will be interviewed later today, police said.
Separately, police said they also arrested a 38-year-old woman in Rochdale after comments she made about the New Zealand attack online. She remains in custody for questioning.
Earlier on Sunday, police said that a 24-year-old man had been arrested over a social media post pledging support for the New Zealand shooter.
Assistant Chief Constable for Greater Manchester Police, Russ Jackson, condemned the acts as "disgusting," and said that police would seek prosecution of those involved if there is evidence.
"Some of these comments are frankly disgusting. I am amazed how some people think it is acceptable to make such careless and disrespectful remarks," he said.
"The events which happened two days ago in New Zealand continue to cause huge upset with people of all faiths from across Greater Manchester," Jackson added. "It is absolutely clear that compassion and support is how the overwhelming majority of people feel and, as always, Greater Manchester stands together."
11:33 a.m. ET, March 17, 2019
One of the victims was a 14-year-old high school student
Sayyad Milne, a 14-year old student at Cashmere High School in Christchurch, was one of the 50 people killed in the New Zealand mosque attacks on Friday.
His father, John Milne told the New Zealand Herald that his "little boy" was an avid football player who had just recently turned 14.
"I remember him as my baby who I nearly lost when he was born. Such a struggle he's had throughout all his life. He's been unfairly treated but he's risen above that and he's very brave. A brave little soldier. It's so hard... to see him just gunned down by someone who didn't care about anyone or anything. I know where he is. I know he's at peace," Milne said.
Tributes have also flown in from Malaysia, where Sayyad had attended the annual Al-Khaadem Youth Camp with his brother last year.
Izwan Ibn Sabri, a volunteer at the camp, wrote a tribute to Sayyad on his Facebook page saying:
"He had such a genuine & pleasant character. Eager & responsive to guidance. Kids like him gave us hope for the future of our Youth. May Allah raise him together with the Prophets and Shuhada'. And may Allah grant his and all the families involved in the Christchurch massacre tranquility and strength."
A camp representative told CNN that his mother, who is originally from Malaysia, confirmed Sayyad's death after claiming his body from the hospital.
11:30 a.m. ET, March 17, 2019
Shooting suspect's global travels
Details have continued to emerge about the extensive travels of the suspected gunman, Brenton Tarrant, before the Christchurch attack.
CNN has confirmed that Tarrant visited Egypt and Greece in March of 2016, and Turkish state broadcaster TRT reports that he visited Turkey the same month, before returning in September and staying in the country for around seven weeks.
Local news agencies have also reported that Tarrant visited the Balkan nations of Serbia and Montenegro, Bosnia and Herzegovina and Croatia in late 2016 and early 2017.
In the hate-filled "manifesto" sent to New Zealand PM Jacinda Ardern and others shortly before the mosque attacks, Tarrant wrote that his world view had changed dramatically while traveling in Europe in 2017.
Tarrant visited Bulgaria and Romania in late 2018, Bulgarian Prosecutor General Sotir Tsatsarov told journalists on Friday, according to state news agency BTA. Tsatsarov added that the suspect had a very good knowledge of the region's history.
CNN has confirmed that Tarrant also visited Pakistan in October 2018.
10:03 a.m. ET, March 17, 2019
Six Pakistani victims to be buried in New Zealand
The 50 people killed in Friday's mosque attacks included nine Pakistanis - six of whom will be buried in New Zealand, Pakistani Foreign Minister Shah Mehmood Qureshi told reporters Sunday.
Three bodies will be brought back to Pakistan to be buried, he said, adding that he has asked his New Zealand counterpart to hasten the process to repatriate the bodies.
Another Pakistani person remains hospitalized and in a critical condition, Qureshi added.
Pakistan is in mourning and the Pakistani flag will fly at half-mast, the Foreign Minister said.
Qureshi said he had been in touch with Turkey's Foreign Minister, who is to call an emergency session of the Organization of Islamic Cooperation (OIC) in Istanbul on Friday March 22. The OIC represents 57 countries with large or majority Muslim populations.
10:00 a.m. ET, March 17, 2019
US ambassador: Trump and Ardern "have their own opinions" on white supremacy
Scott Brown, the United States' ambassador to New Zealand, has condemned white supremacy and extended his sympathies to Muslim communities worldwide in the wake of Friday's mosque attacks -- but refused to call on President Donald Trump to do the same.
"I'm the President's representative here, and I have done it," Brown told Jake Tapper on CNN Sunday.
Trump sent his condolences on Twitter after the "horrible" attack. But he later rejected the idea that white nationalism is on the rise, a comment New Zealand Prime Minister Jacinda Ardern said she did not agree with.
"They have their own opinions, obviously," Brown said of the disagreement. "There's never been any doubt that we condemn racism," he added.
"Christchurch had an earthquake which devastated that city some time ago, and they made major efforts to rebuild and amazing inclusiveness. So the Islamophobic attitudes of this rotten-to-the-core terrorist really is not something that I have ever seen here in New Zealand," Brown also said.
"I've been here for almost two years. I haven't seen it here. That's why it's a little bit numbing."
Brown, who said he has spoken to White House staff since the attack but not with Trump personally, also rejected the idea that the shooter had been inspired by Trump's rhetoric. The US president was mentioned in the gunman's "manifesto."
"I don't give any credibility whatsoever to the ramblings of somebody who is rotten to the core and clearly is an extremist of the worst kind," Brown said.
8:50 a.m. ET, March 17, 2019
UK man arrested after pledging support for New Zealand attacker
A 24-year-old man has been arrested over a social media post that supported the terror attack at two mosques in Christchurch.
The man, from the Oldham area in northern England, was arrested on suspicion of sending malicious communications, Greater Manchester Police said in a statement.
"This is a very difficult time for people. The events in New Zealand have reverberated around the world. Many people are in deep shock and are worried," a police spokesman said in a statement.
"It is at times like this that, as a community, we stand together. Where the law permits and people cross the line, we will take robust action, which may include arrest and prosecution," the spokesman added.