Protests rage across India over citizenship law
12:04 p.m. ET, December 19, 2019
Our live coverage of the day has ended. Thousands took to the streets in around 15 cities across India, in defiance of bans on public gatherings and reports of communication blackouts.To read more about why Indians are doing this you can click here.
12:04 p.m. ET, December 19, 2019
In pictures: a day of protest across India
Here's some of the best images from the day:
11:51 a.m. ET, December 19, 2019
Chief Minister of Karnataka calls for calm
The Chief Minister of Karnataka, B. S. Yediyurappa, called on citizens living in the southern state "to remain calm and maintain peace" in a tweet Thursday.
"I appeal to the people, particularly those in Mangaluru (Mangalore), to maintain harmony and to refrain from destroying public property," Yediyurappa, who is a member of the ruling Bharatiya Janata Party, wrote.
He denounced the violence in the city of Mangalore and said "false propaganda is being spread about the Citizenship (Amendment) Act. Do not pay heed to politically motivated, provocative statements from anyone.'"
11:28 a.m. ET, December 19, 2019
Scenes of violence in Uttar Pradesh
Protesters against the Citizenship Amendment Act clashed with police and burned buildings in the state of Uttar Pradesh on Thursday.
Police were pelted with stones and vehicles were set alight in Lucknow, a city in Uttar Pradesh, after they defied the section 144 order which bans large public gatherings, according to a spokesperson for Lucknow police. 
The police spokesperson told CNN the situation is now under control in Lucknow.
Meanwhile in Sambhal, also in Uttar Pradesh, buses were torched by protesters.
11:07 a.m. ET, December 19, 2019
Opposition parties take aim at India's government
Opposition parties criticized the Indian government on Thursday as protestors defied bans on assembly and the country experienced internet blackouts.
Rahul Gandhi, a leading figure of the main opposition Congress Party, called reports of telecoms blackouts an "insult to India's soul."
In a press conference earlier in the day, senior Congress party leader Abhishek Singhvi, said, "you have redefined the definition of normalcy, the J&K (Jammu and Kashmir) definition of normalcy now prevails in the rest of the country," he said in reference to a media blackout in the disputed region.
"This is an uncaring and unthinking government," he added.
Derek O'Brien, senior leader of West Bengal state's ruling All India Trinamool Congress party, tweeted a new profile photo of him wearing a shirt.
The shirt said, "no CAB no NRC," in reference to the citizenship bill (CAB) and a national register of citizens (NRC) Indian Home Minister Amit Shah has repeatedly promised to implement across the country.
The Communist Party of India (Marxist) tweeted images of the protests happening in the West Bengal's capital Kolkata, the southern state of Tamil Nadu and the northern city of Lucknow.
9:52 a.m. ET, December 19, 2019
Around 60,000 take part in protests in Maharashtra state
As many as 60,000 people protested against the citizenship law in the city of Malegaon in Maharashtra state Thursday, police told Agence France-Presse.
Meanwhile, thousands amassed in India's largest city of Mumbai, also in Maharashtra, on Thursday.
Eyewitnesses told CNN they estimated up to 4,000 people took part in the protest in the southern part of Mumbai.
"We cannot stay silent or on the fringes anymore. We have to act now," Aman Verma, a financial advisor, told AFP.
"Something has changed. This is the first time in a long time that people in Mumbai have come out in such large numbers to register dissent," consultant Karishma V. told AFP.
Here are some images taken from the gathering in Mumbai: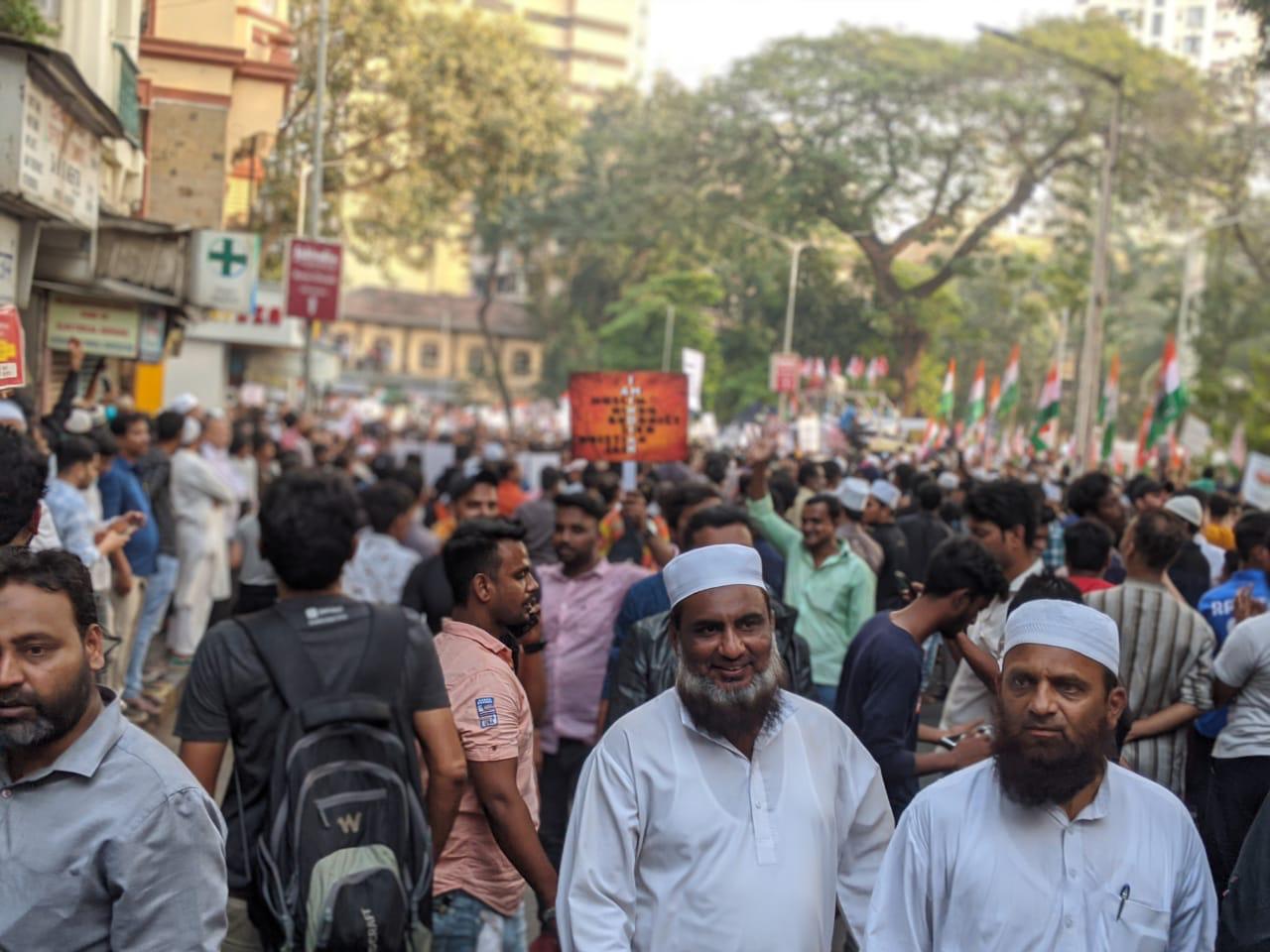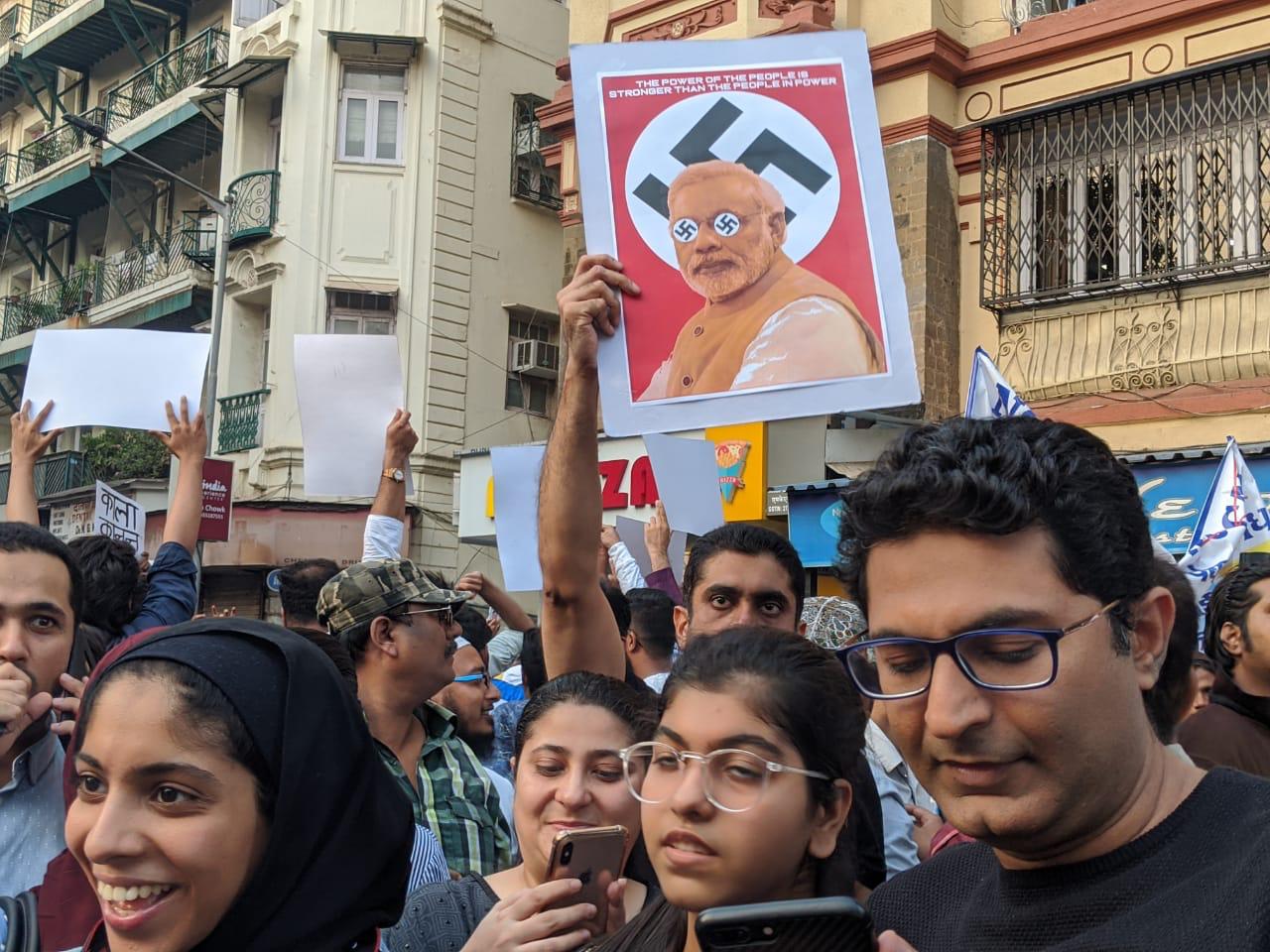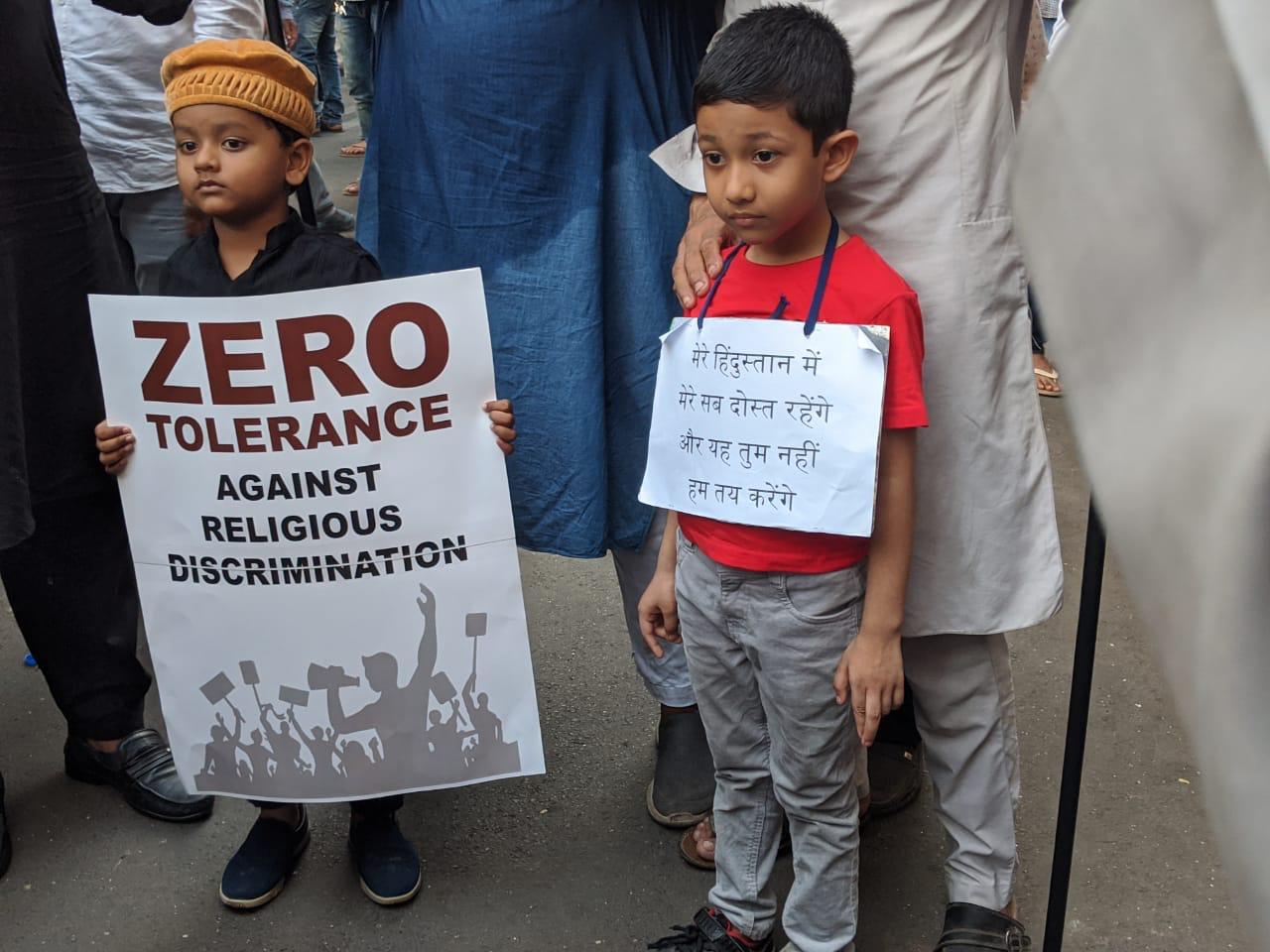 8:43 a.m. ET, December 19, 2019
Delhi launched a free wifi scheme today. But an internet blackout caused it to be turned off.
New Delhi's Chief Minister chose the wrong day to launch a citywide free wifi scheme.
Soon after Arvind Kejriwal launched the program on Thursday, CNN's team in New Delhi noticed it had been turned off.
The government ordered the suspension of mobile and data services in parts of the capital as protests began, according local media reports.
On Thursday, telecoms company Vodafone India tweeted that its services had been suspended in several parts of New Delhi "as per the directive received from the government."
In a video shared on Twitter, Kejriwal voiced his concern about the citizenship act:
"Today, the state of law and order in the entire country, not just in Delhi, but in entire country, has been ruined," he said.
"All citizens are afraid they will be asked to prove they are citizens of this country," he said in reference to the fear that the act could pave the way for a nationwide citizenship test.
"The poor of our country don't have documents, more than 70% of the people in this country will not have any documents to show and they will be told to leave the country. Where will they go? This is our country. This is everyone's country. We were born here, our parents, grandparents, great grandparents, they were all born here, so where will they go?"
9:55 a.m. ET, December 19, 2019
Uttar Pradesh chief minister condemns violence
Around a dozen vehicles, including two buses, were burned down amid violence in India's biggest and most populous state, Uttar Pradesh.  
Yogi Adityanath, its chief minister, condemned violence on Thursday, accusing "unconstitutional elements" of "creating a state of fear" in a televised statement.
He reiterated the line of his party, the Bharatiya Janata Party (BJP), that the citizenship act does not target people based on "religion, caste, or creed, it gives security to every citizen of the country, the people who have come to this country, by assimilating them it takes forward the traditions of the country," he said.
In the city of Lucknow around 12 vehicles, including eight two-wheeled vehicles, a bus, and up to four vans, were burned, he said.
Adityanath said the perpetrators must pay for the damage caused. He is a polarizing Hindu religious leader, known for his provocative rhetoric against Muslims.
9:20 a.m. ET, December 19, 2019
Celebrity historian dragged away mid-interview
Celebrity historian Ramachandra Guha was dragged away by uniformed officers in the southern city of Bengaluru while in the middle of an interview with Indian broadcaster NDTV.
In a video shared by the channel, Guha struggled as he was hustled away by a group of police officers, who pushed him in the direction of a bus.
It is unclear what happened next. CNN has contacted Bengaluru police for more information. Guha has not answered CNN's calls.
The southern city of Bengaluru had denied permission for civil marches set for Thursday, after protests against the controversial new citizenship law turned violent in recent days.
In an attempt to quell protests, the city banned large gatherings for two days from Thursday.