Flights canceled, major roads blocked as Hong Kong protests escalate
9:53 p.m. ET, August 4, 2019
Nearly half the flights at the airport have been canceled
With seven districts across Hong Kong going on strike, the city's airport authority warned yesterday that "capacity will be reduced" -- and now, the airport is packed with people, and nearly half the flights coming in or out of the city have been canceled or delayed.
Here's just a few of the Cathay Pacific flights that have been canceled: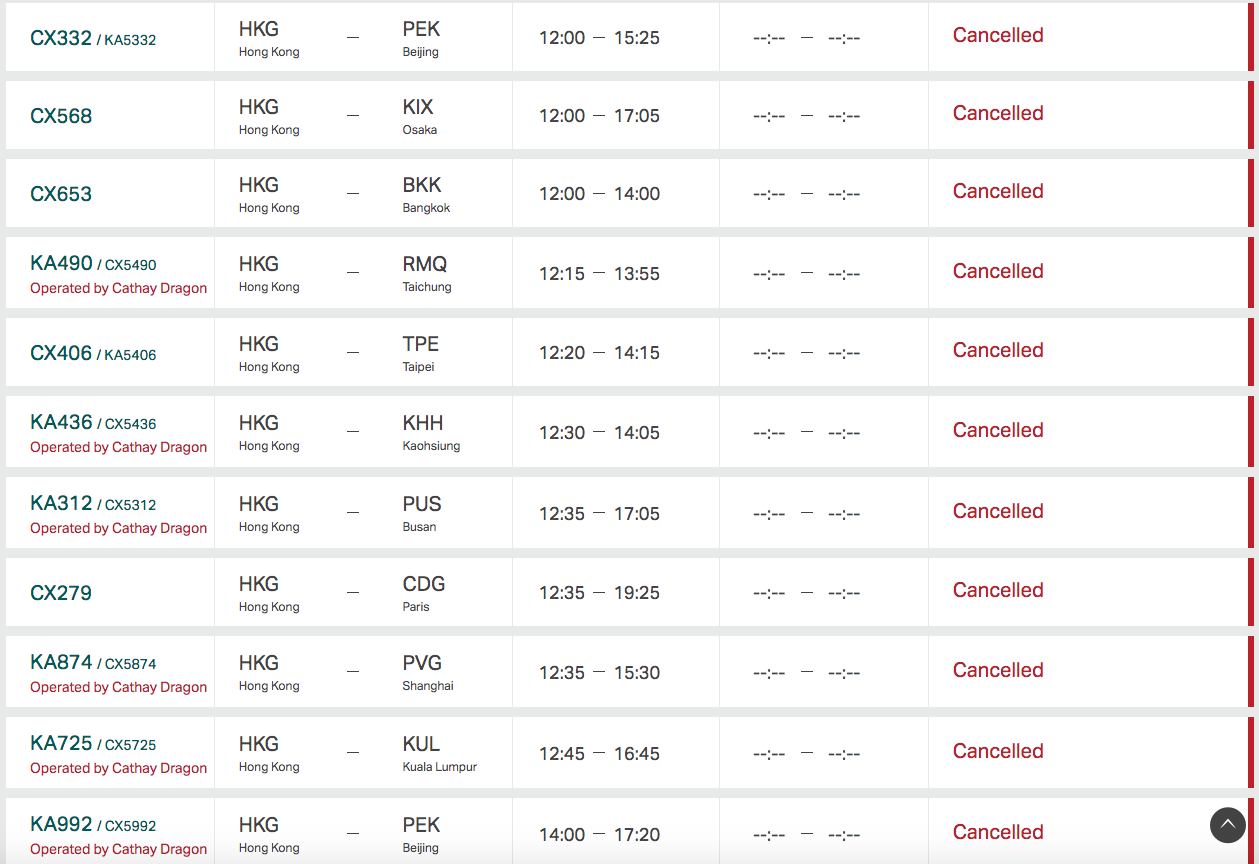 10:04 p.m. ET, August 4, 2019
Protesters are disrupting transit citywide, with delayed trains and blocked traffic
If you're in Hong Kong right now -- don't try to go anywhere.
Subway stations are packed, trains aren't leaving, the roads are backed up with traffic, and the crucial Cross-Harbour Tunnel may be blocked.
This is part of today's wide-ranging direct action protests, which aim to disrupt major transit routes across the city..
There are protesters at subway stations, holding doors open so the trains can't leave. At least eight subway lines are being affected: the Island Line, Tseung Kwan O Line, West Rail Line, East Rail Line, Tsuen Wan Line, Kwun Tong Line, Tung Chung Line, and Airport Express.
At the Lai King station, a train has now been stuck at the station for over 45 minutes. The protesters refuse to let the train forward -- meanwhile, the station intercom repeatedly plays the familiar recorded message: "Please stand back from the closing doors."
Police are at various stations, trying to control the transit disruptions. Several have pulled aside protesters to check their identification and question them.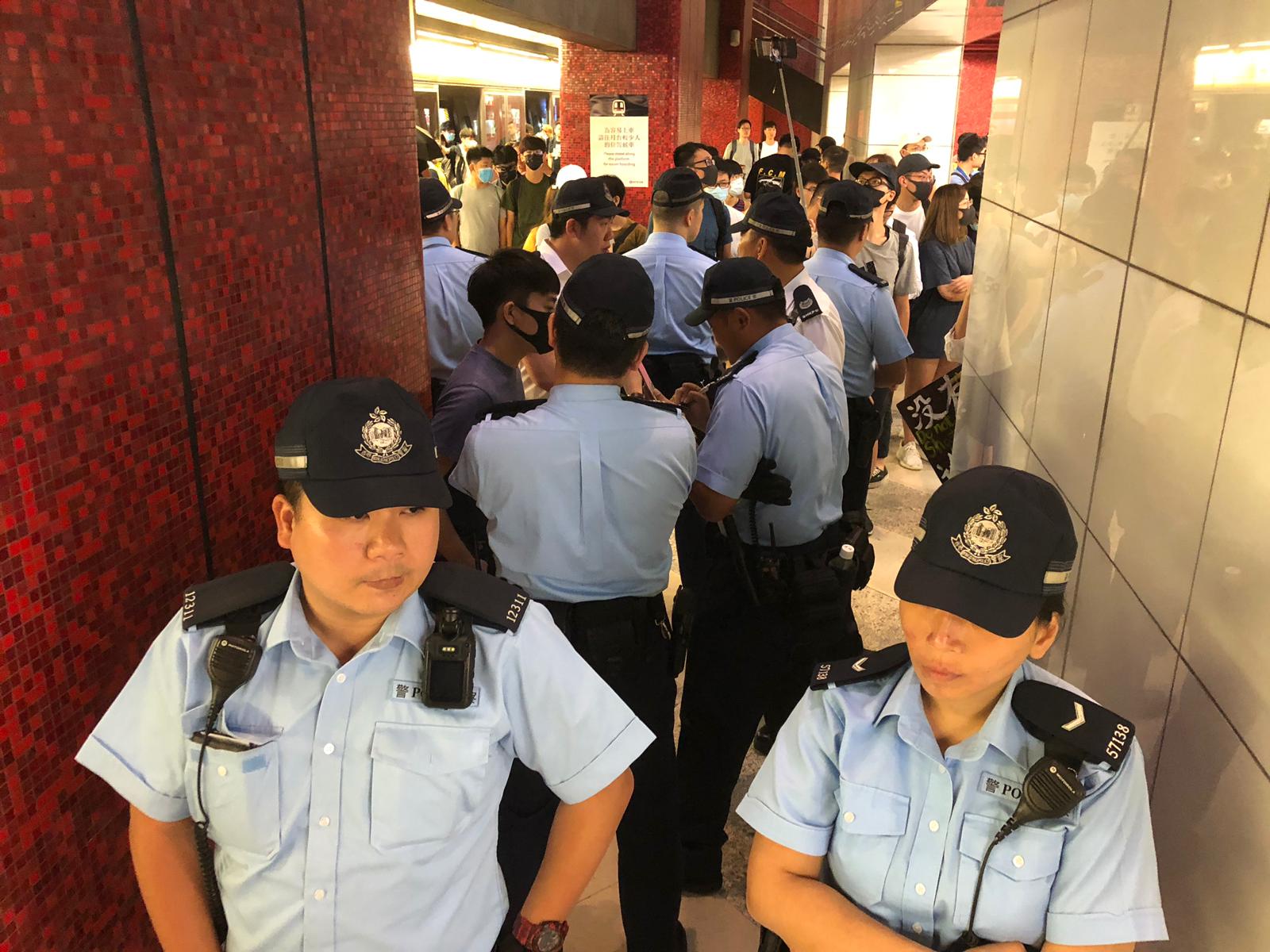 It's not just the trains -- traffic is getting backed up everywhere. Nathan Road, a major artery in Kowloon, is backed up with buses this morning.
There are also reports of protesters trying to block the Cross-Harbour Tunnel, which connects Hong Kong Island with Kowloon -- the busiest and most crucial tunnel in Hong Kong.
9:52 p.m. ET, August 4, 2019
Here's what you need to know
Today will likely be a chaotic day as protesters try to block major city transit systems and gather in numerous areas across Hong Kong. This is the ninth consecutive week of protests -- and they don't seem to be stopping anytime soon.
Here's what you need to know:
What's happening: People are striking in seven districts across Hong Kong. On top of that, there are protests and organized transit blocks all day -- including one at the airport and at the Cross-Harbour Tunnel, a vital traffic artery connecting Hong Kong island with Kowloon.
What does this mean? It means subway and flight delays -- at least 100 flights have been canceled so far. People trying to cross from Hong Kong Island to Kowloon may get stuck in the tunnel. And there may be clashes later today if police respond to any one of the numerous planned street demonstrations.
Why they're protesting: Protesters have five major demands: A full withdrawal of the extradition bill, dismissal of charges against arrested protesters, a government retraction regarding the term "riot," an independent investigation into police brutality, and universal suffrage.