February 26 coronavirus news
10:12 a.m. ET, February 26, 2020
Coronavirus patient in Brazil marks Latin America's first case
Brazil's heath minister confirmed today that a 61-year-old Brazilian man who arrived in Sao Paulo after traveling to Italy is the first case of novel coronavirus in Brazil. 
Minister Luiz Henrique Mandetta said the man arrived in Brazil on Saturday without any symptoms and spent the weekend with his family before coming down with symptoms and going to a health clinic on Monday. 
He was hospitalized and tested positive for the virus in a preliminary test and was isolated. The second test confirmed he had the virus. The man was in Italy from Feb. 9 until Friday.
Authorities are mapping who the man came in contact with. 
9:52 a.m. ET, February 26, 2020
US stocks open higher after selloff fueled by coronavirus fears
US stocks opened higher today, taking a break from the sharp selloff of the past two days.
Worries about the spread of coronavirus around the world tanked global markets at the start of the week. The Dow lost more than 1,900 points over the past two trading sessions alone.
Here's how the US markets opened on Wednesday:
The Dow opened up 110 points, or 0.4%.
The S&P 500 rose 0.5%.
The Nasdaq Composite climbed 0.7%.
All three indexes extended their gains after the open.
9:55 a.m. ET, February 26, 2020
How churches in Northern Italy are handling Ash Wednesday mass
While the Pope's Ash Wednesday mass at the church of Santa Sabina in Rome is going on as planned, other Catholic churches across Italy are modifying their services because of coronavirus.
Catholic churches in many cities in the north of Italy — such as in Bologna, Turin, and Venice — have suspended their Ash Wednesday services. Some of them are offering masses online or through local television.
Ash Wednesday is one of the most important religious days for Catholics after Christmas and Easter. It signifies the beginning of Lent, a period of six weeks before Easter when many Christians fast, abstain from meat and make a personal Lenten sacrifice to prepare themselves for Easter. 
9:48 a.m. ET, February 26, 2020
Here's how coronavirus could affect tensions in the Middle East
Coronavirus's spread through the Middle East could add another layer of woes to a region already plagued by problems. 
In the Levant, the virus could take root in one of the refugee camps that speckle the landscape. The camps are densely populated and already suffer from poor living conditions, scant medical attention and decaying infrastructure.  
Economic crises in countries like Lebanon, where the health sector has already warned that it is on the brink of collapse, or Syria, could mean that millions are defenseless in the face of pathogen.  
In Iran, the outbreak is the worst in the region, and it has intensified the country's isolation. Viewed as a regional breeding ground for the virus, Iran is being sealed off from its neighbors, further crippling an economy already buckling under US sanctions. 
The country's rift from the rest of the region is becoming more pronounced. Land borders with neighboring Iraq and Afghanistan have been closed. Numerous flights to Iranian cities have been suspended. 
The country's officials are seething. Iranian President Hassan Rouhani warned the virus could be used as a "weapon" in "propaganda" by "Iran's enemies." The Iranian leader has refused to quarantine cities in a bid, he said, not to further stifle the economy. 
Symbolically, the country's deputy health minister, Iran Harirchi, tested positive for coronavirus on Tuesday — just 24 hours after a press briefing where he tried to downplay the threat of the virus.
Rich Arab Gulf countries – such as the UAE, Bahrain and Kuwait — that have confirmed cases of novel coronavirus may have the wherewithal to stem the tide of the sickness. But most countries in the region are running on fumes. 
Between trying to keep the virus at bay, and stemming the economic toll brought on by panic about its spread, they are between a rock and a hard place. They see that even the advanced countries of Europe have failed to outrace the virus. So they live on a prayer that the coronavirus tidal wave veers in another direction. 
9:46 a.m. ET, February 26, 2020
The Pope's Ash Wednesday mass will go on as planned
The Pope's Ash Wednesday mass in Rome will go on as planned today without any "particular measures" against coronavirus, Vatican spokesman Matteo Bruni tells CNN.
The mass at the church of Santa Sabina will include the usual tradition of handshaking and embracing as a sign of peace.
Attendees can use the water at the back of church to bless themselves upon entering.
Ash Wednesday is one of the most important religious days for Catholics after Christmas and Easter. It signifies the beginning of Lent, a period of six weeks before Easter when many Christians fast, abstain from meat and make a personal Lenten sacrifice to prepare themselves for Easter. 
On Ash Wednesday Pope Francis participates in a solemn procession, together with Cardinals, bishops and monks, from the Benedictine Church of Sant'Anselmo on the Aventine Hill in Rome to the nearby Dominican church of Santa Sabina, where he celebrates mass for Ash Wednesday and places ashes, in the sign of the cross on the heads of the faithful. 
9:18 a.m. ET, February 26, 2020
Some people close to the center of Italy's outbreak aren't concerned
The closer you get to northern Italy's "red zones"— where inhabitants are barred from leaving and others entering — the less concerned the residents seem to be. 
CNN's Ben Wedeman is in Secugnago, a village in Lombardy about a 5-minute drive from the police road block barring entry into the red zone.
"We just had a few bottles of white wine and some risotto," a man said with a laugh as he got on his bicycle in the main square.
Half the shops and cafes in Secugnago are closed because, locals say, their owners live inside the red zone. The rest seem to be operating as usual — although one grocery store has posted a sign outside asking customers to enter only three at a time, wear face masks and shop as quickly as possible.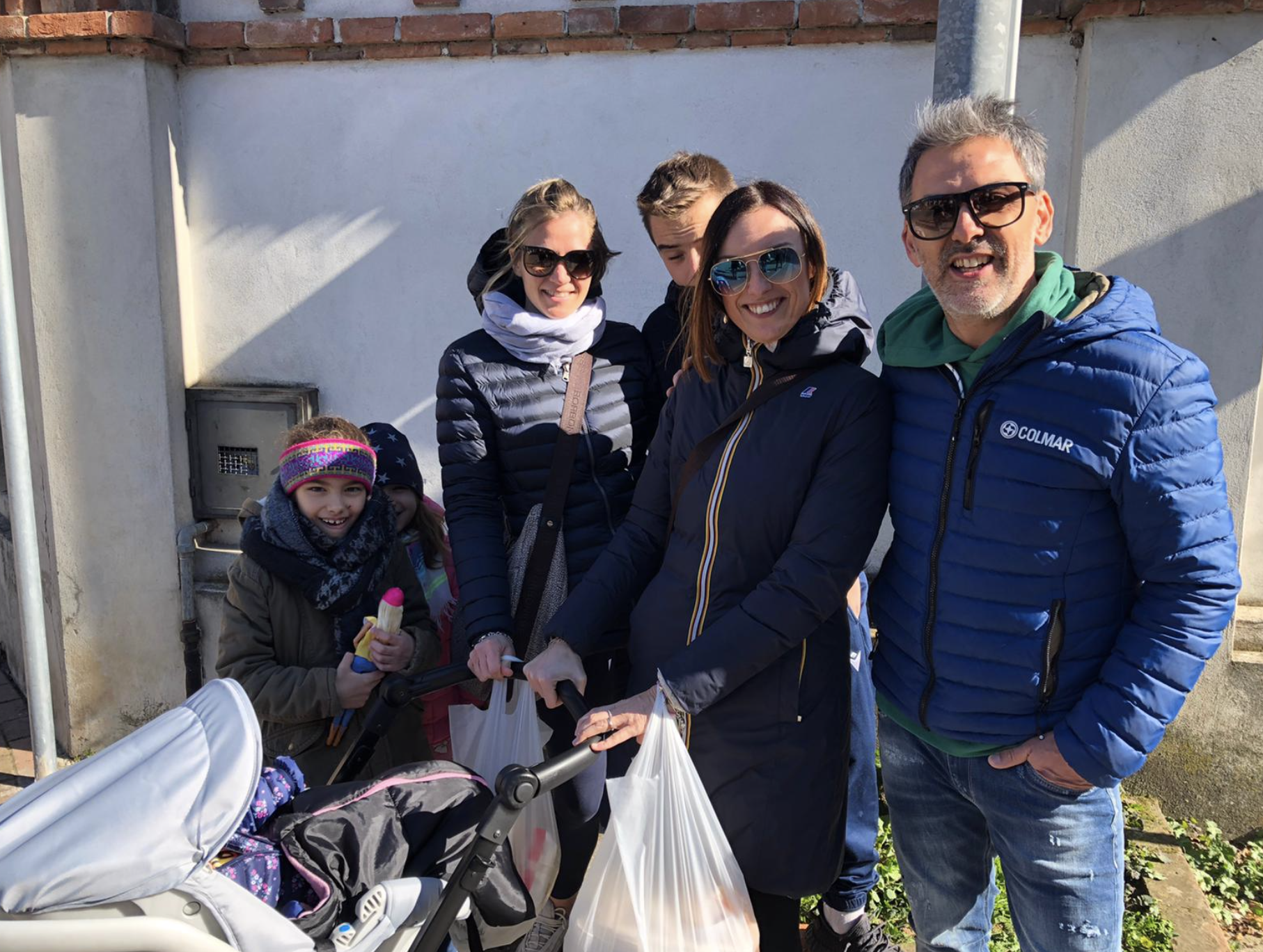 But few people in Secugnago are actually wearing masks: A man named Daniele is out on a stroll with his wife and young children. Daniele is a technician for a company that installs home alarms, and under normal circumstances would be at work on a Wednesday morning. 
"Look around," he says. "At the closer shops and businesses. We will pay a much higher economic price than the Coronavirus itself."
9:05 a.m. ET, February 26, 2020
Trump will have a coronavirus news conference today
President Trump has announced he will hold a news conference at the White House about coronavirus at 6 p.m. ET.
Here's what he tweeted moments ago:
8:54 a.m. ET, February 26, 2020
Democrat will request $8.5 billion in coronavirus funding for the US
Senate Minority Leader Chuck Schumer is preparing a detailed Senate Democrat request for emergency coronavirus funding totaling $8.5 billion, a senior senate Democratic aide tells CNN.
Schumer's request is expected to be finalized this morning and sent to appropriators.
This is, of course, far more than the $2.5 billion requested by the Trump administration. 
12:27 p.m. ET, February 26, 2020
A hotel on a Spanish resort island is on partial lockdown, but guests are confused about protocols
Guests at the H10 Costa Adeje Palace on the Spanish resort island of Tenerife are confused over the situation at the hotel, which was partially put on lockdown yesterday as an Italian man at the hotel tested positive for the coronavirus overnight.
Spain's Health Ministry emergencies coordinator Fernando Simon said that four people in Tenerife — an Italian couple and two others traveling with them — have now tested positive for the virus, and another four in other parts of the country had been infected.
Simon said Spain was changing the contagion risk from low to moderate. The change in risk comes as a cluster of cases in northern Italy spreads to several European nations.
Guest Silke Bal said that people in the hotel were calm but confused about where in the hotel they were allowed to go. She said she saw towel collection services re-open by the swimming pool.
Some guests had breakfast delivered to their rooms by staff wearing masks and gloves, Bal said. "We could get coffee at the restaurant, but we had to put our mouth masks on," she told CNN.
Bal said she expected to go home on Saturday but that she couldn't get a clear answer from the hotel. Staff appear to know as little as the guests, she said.