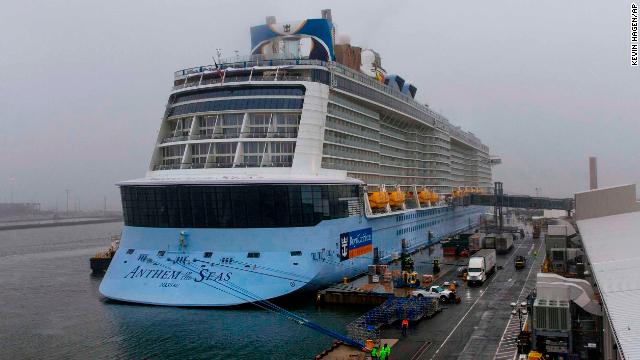 After fears of the novel coronavirus kept it docked for almost two days, the Royal Caribbean "Anthem of the Seas" cruise ship left port in New Jersey at 3 p.m. today and is en route to Bermuda, according to a revised itinerary from the cruise line.
A customer service representative for Royal Caribbean also confirmed to CNN that the ship has departed.
The four passengers evaluated for coronavirus all tested negative and were discharged from the hospital, according to a statement from New Jersey Governor Phil Murphy.