January 31 coronavirus news
1:28 p.m. ET, January 31, 2020
US orders 14-day quarantine for Americans evacuated from Wuhan
The US Centers for Disease Control and Prevention is ordering a 14-day quarantine for nearly 200 Americans who recently returned from Wuhan, China.  
The 195 Americans, many of them diplomats and their families, flew from Wuhan to California on Wednesday. They've been staying at March Air Reserve Base since then under a three-day voluntary quarantine.  
Several other countries, such as France, South Korea, and Australia have ordered their returning citizens from Wuhan to be quarantined for 14 days.   
Some background: This morning, a longtime CDC adviser told CNN that the agency should consider extending the three-day quarantine because other countries are doing the same, and because of a report published last night in the New England Journal of Medicine showing that infected people can transmit the virus before they develop symptoms.   
In that study, there were five instances of asymptomatic transmission of the Wuhan virus in one cluster. A woman in Shanghai was infected by one of her parents, who had no symptoms; that woman flew to Germany and while she was asymptomatic transmitted the virus to two colleagues; one of those colleagues, while healthy, transmitted the virus to two more coworkers.  
1:06 p.m. ET, January 31, 2020
Flights to Wuhan bring travelers stranded abroad home
Two flights chartered by the Chinese government have brought stranded travelers from Hubei Province, epicenter of the deadly coronavirus outbreak, back home from Thailand and Malaysia.
The Xiamen Airlines-operated flights landed at the international airport of Wuhan, the provincial capital of Hubei, on Friday night, according to the Chinese foreign ministry and flight data. 
The foreign ministry said the flight from Bangkok, Thailand, carried 76 passengers. It is unclear how many people were aboard the flight from Kota Kinabalu, Malaysia. The authorities had earlier said that the two flights were expected to bring back more than 200 Hubei residents.
Arranged by the government, two Boeing 737-800 jets took off from the southeastern Chinese city of Xiamen on Friday afternoon, according to a statement from the Civil Aviation Administration of China (CAAC). 
The statement added that passengers would be billed for their flight.
About flying to Wuhan: Technically, flights into Wuhan are allowed but all departures are banned — except special flights, such as evacuation flights. But almost all airlines have canceled their Wuhan flights, both international and domestic, making it nearly impossible for stranded travelers to find alternative flights home.
12:20 p.m. ET, January 31, 2020
EXCLUSIVE: Inside a coronavirus isolation ward in Macao
Photos exclusively obtained by CNN give a rare glimpse into a coronavirus isolation ward in Macao, the semi-autonomous Chinese territory where seven people have contracted the virus.
These are among the first photos showing treatment inside an isolation ward, aside from official images from Chinese state media. Medical workers, wearing face masks and protective suits, and a patient (face obscured) can be seen at the Centro Hospitalar Conde de São Januário in Macao.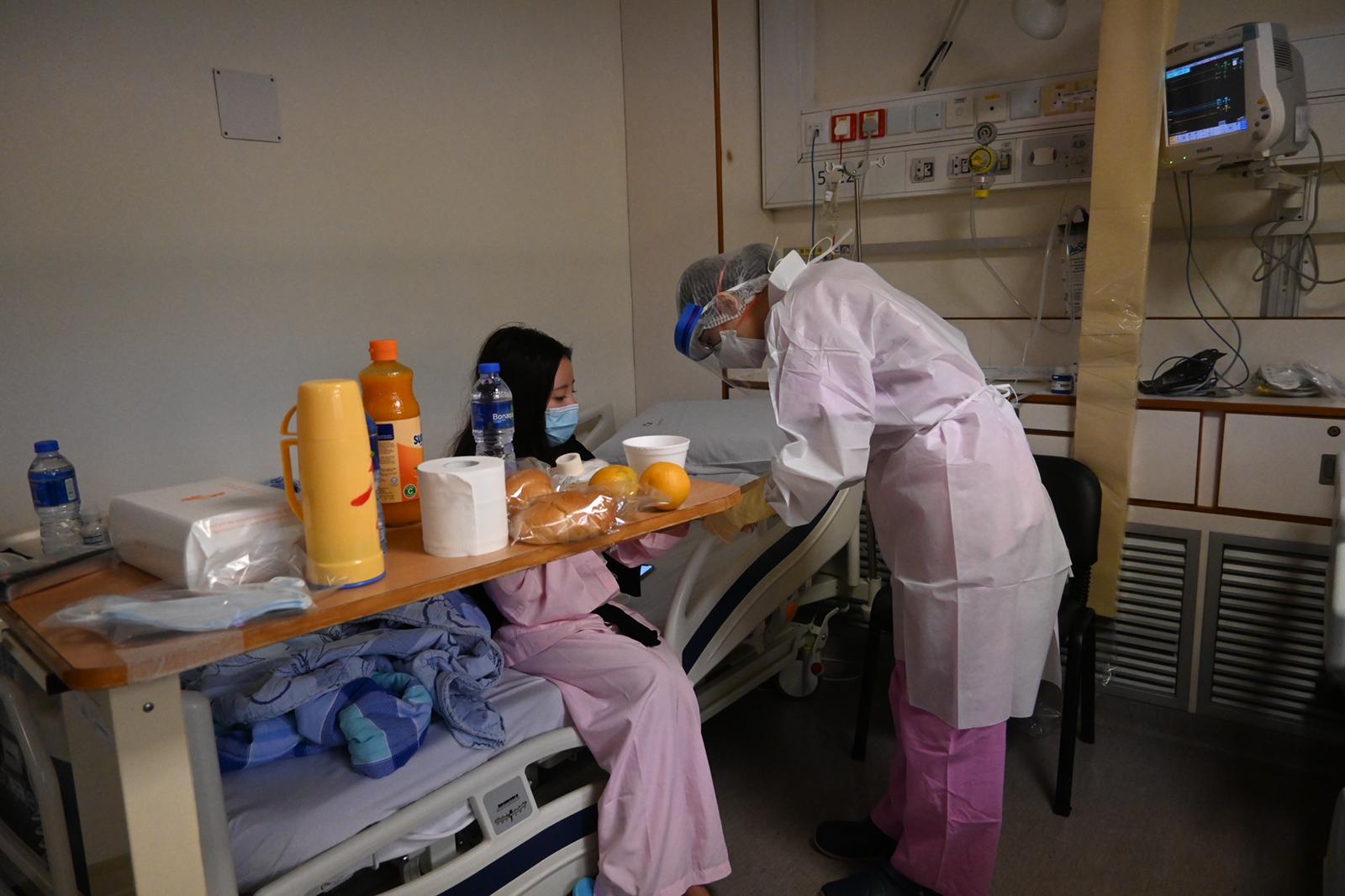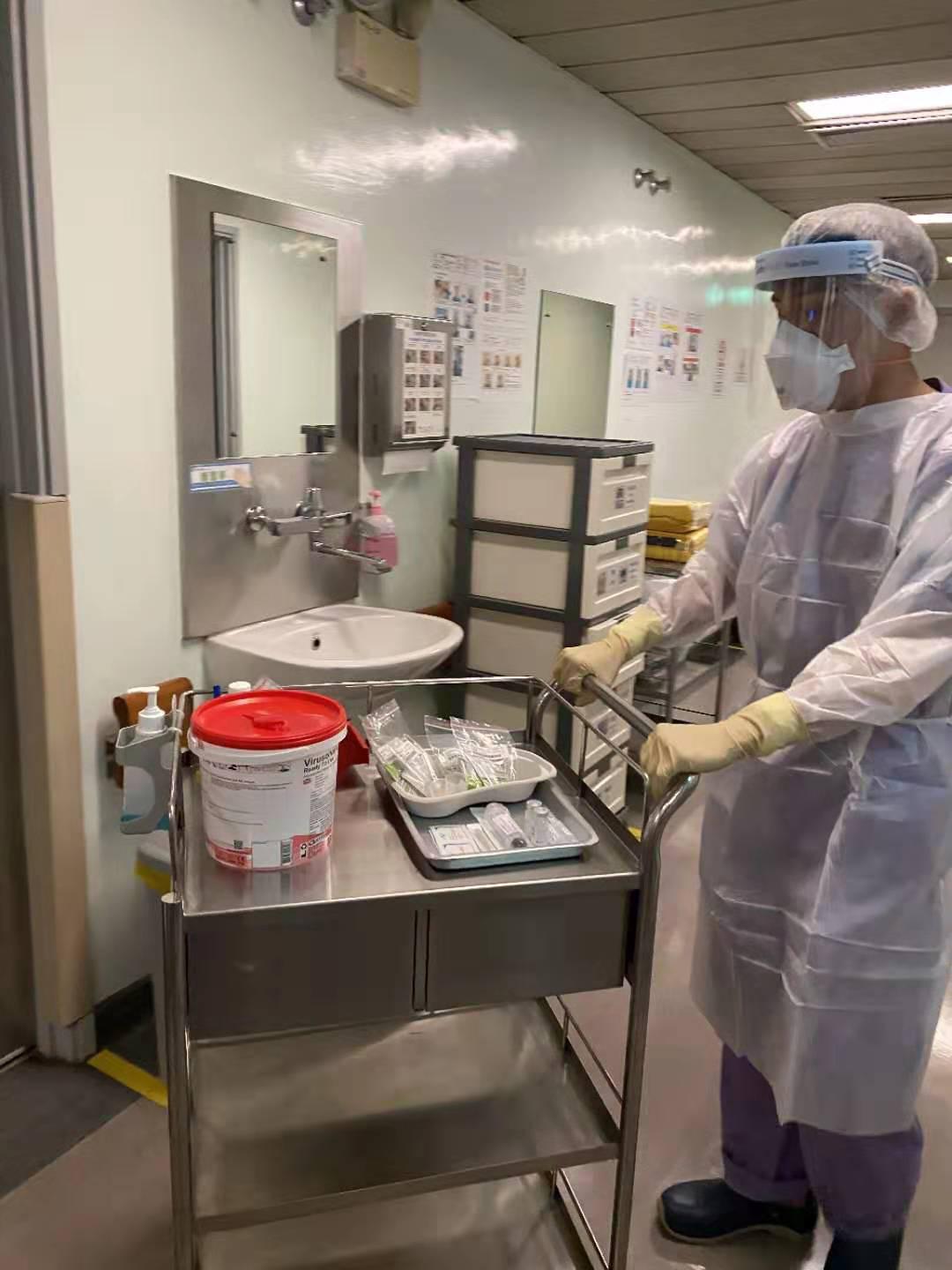 12:12 p.m. ET, January 31, 2020
Sweden confirms first case of coronavirus
Sweden has confirmed its first case of coronavirus, a woman in Jönköping county who had visited the Wuhan area of China, Sweden's Public Health Authority said Friday.
When the woman landed in Sweden on January 24, she was free of symptoms of the infection, but later developed a cough and contacted a local hospital. She was isolated in the hospital's infection clinic, the agency said in a statement, but is not seriously ill.
12:00 p.m. ET, January 31, 2020
CDC has investigated 241 US patients for coronavirus
The US Centers for Disease Control and Prevention has listed 241 patients under investigation for the novel coronavirus in 36 states, according to an update posted to the agency's website Friday.
Of them, six have tested positive, 114 negative, and 121 are still pending.
There is one case is in Arizona, one in Washington state, two in California and two in Illinois.
The sixth patient is also the first confirmed case of person-to-person transmission of the virus in the US, according to an announcement by the CDC on Thursday. He is the husband of an Illinois woman who was diagnosed with the virus after returning from Wuhan, China, where the outbreak originated -- though he did not travel to China himself.
Pending cases includes specimens that have been received and not yet undergone testing, as well as those in transit to CDC from health authorities in various states.
Previously, there were 165 patients under investigation in 36 states, as of January 29, including five positive, 68 negative and 92 pending cases.
CDC is the only lab in the US that can conduct diagnostic testing for the virus, but it is developing coronavirus testing kits to share with "domestic and international partners," according to an earlier statement.
12:07 p.m. ET, January 31, 2020
China slams "unfriendly" US comments on coronavirus
China's Foreign Ministry has lashed out at "unfriendly" remarks by US officials related to the Wuhan coronavirus outbreak in a scathing statement.
US commerce secretary Wilbur Ross' comments that the virus could help bring jobs back to the US, officials implying that China was reluctant to cooperate with the US on epidemic control, and the State Department raising travel alarm on China to the same level as Iraq, were all among examples cited by the Ministry as "neither factual, nor appropriate."
Many countries have expressed support and offered help in various forms to China. In contrast, remarks and actions from the US are neither factual nor appropriate. As soon as the World Health Organization asked countries to avoid imposing travel restrictions on China, the US went the opposite way, setting a very bad example. Where is its empathy?" Foreign Ministry spokeswoman Hua Chunying said.
Chunying added that China was fighting against the outbreak "with an open, transparent and responsible attitude" and the government has released information and shared data in a "timely fashion with the international community," including the US.
"A friend in need is a friend indeed," Chunying said.
11:57 a.m. ET, January 31, 2020
Dow drops 400 points on coronavirus fears
Worries about the coronavirus outbreak and its economic impact are weighing on the stock market, dragging the Dow more than 400 points lower.
China is the engine of the global economy and investors are worried a slowdown there could have a knock-on effect around the world.
11:33 a.m. ET, January 31, 2020
Italy, France to arrange repatriation flights
France and Italy are both sending planes to repatriate citizens from Wuhan, the city in central China where the novel coronavirus was first detected in December and which is now in lockdown.
Italy is sending a military flight in the early hours of Monday to repatriate 70 Italians, Foreign Minister Luigi Di Maio said in a press conference Friday.
The flight to Wuhan will carry some sanitary equipment requested by the Chinese authorities, Di Maio said. The returning passengers will be quarantined in a military facility for 14 days.
Italy's government declared a state of emergency Friday morning a day after its first two cases of coronavirus – two Chinese tourists – were confirmed. Five million euros ($5,500) have been allocated to use if needed to help fight the spread.
Di Maio added that Chinese aircrafts currently on Italian soil have until Sunday to leave, and that it was coordinating with the Chinese embassy in Rome regarding any Chinese citizens who wanted to return home from Italy.
Meanwhile, France said it was working on sending a second repatriation flight after a first one arrived on Friday.
The French Health Minister Agnès Buzyn said in a press conference in Marseille that the French government is "doing everything [they] can to do organize a second plane."
Buzyn said that countries who lack the "logistical capacity" of France have asked for their help in repatriating citizens. Buzyn stated that "the idea is to bring in this plane all the nationalities who ask for our help and also the French that we can pick up."
Buzyn said that the plane will fly to France and that it will be "up to other the countries to come and collect their citizens."
11:12 a.m. ET, January 31, 2020
Delta Airlines to temporarily suspend all US-China flights over coronavirus
Delta has decided to temporarily suspend all flights from the US to China from February 6 through April 30, due to ongoing concerns related to the Wuhan coronavirus, the airline said in a statement on Friday. 
Between now and February 5, Delta will continue to operate flights to ensure customers looking to leave China have options to do so, according to the airline. 
The last China-bound flight departing the US will leave on Monday, February 3, with the final return flight back to the US departing China on February 5. The airline will continue to monitor the situation closely and may make additional adjustments as the situation evolves. 
Delta currently operates 42 weekly flights between the US and China, including daily service connecting Beijing and Detroit and Seattle, and Shanghai and Atlanta, Detroit, Los Angeles and Seattle.