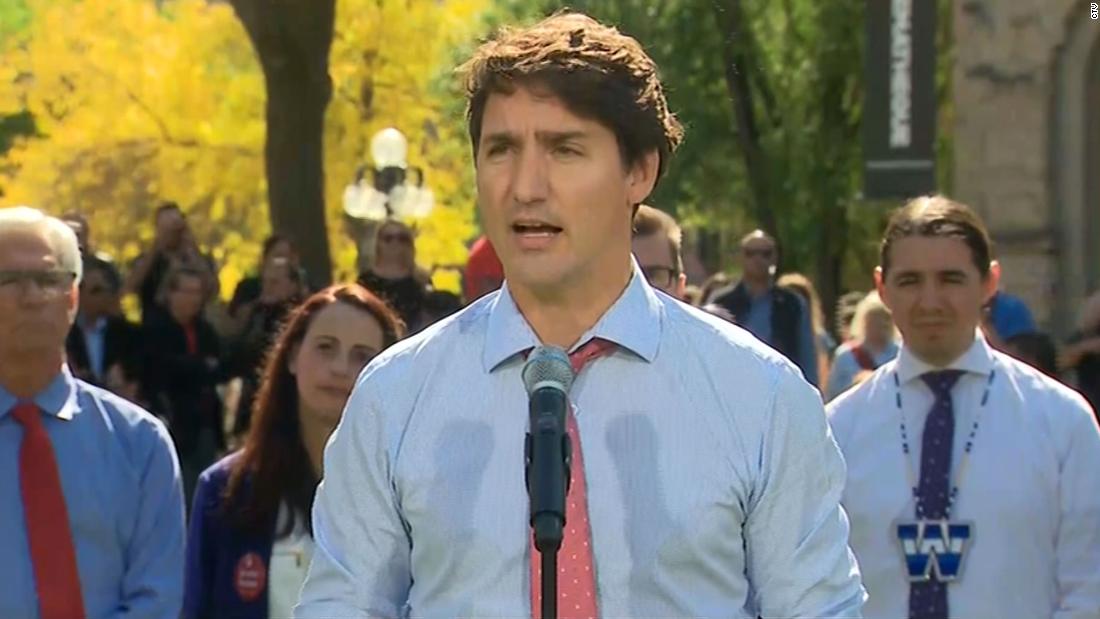 Canadian Prime Minister Justin Trudeau apologized again today for wearing blackface in three separate incidents. 
"What I did hurt them, hurt people who shouldn't have to face intolerance and discrimination because of their identity. This is something I deeply, deeply regret," he said.
About the photos: Trudeau first apologized on Wednesday after Time posted a photo of him wearing brownface when he was a school teacher in 2001. In his apology, Trudeau admitted he had put on dark makeup when he was in high school as part of a talent show in which he sang the traditional Jamaican folk song "Day-O." Late Wednesday, CNN partner CTV News obtained that second photo from a source, who says it is a picture of Trudeau in a yearbook at Brebeuf College.
A third incident: A video shows Trudeau wearing dark makeup in the early 1990s.
Why this matters: Trudeau is running for re-election. He is in a virtual tie with Conservative Andrew Scheer. The election is October 21.